After nearly a year of anticipation, fans around the world will be able to view the 23rd Pokemon film, Secrets of the Jungle, via Netflix's popular streaming service. This marks the 25th anniversary of the long-running franchise.
The film follows Ash and Pikachu as they go deep into the Forest of Okoya in search of the Mythical Zarude. And assist their new buddy Koko in protecting the jungle from harm. It was first released in Japan in December 2020.
You'll find everything you need to know about the upcoming Secrets of the Jungle release, including a release date, how to stream the film, and trailers to whet your appetite.
Pokemon Secrets of the Jungle Release Date
Secrets of the Jungle, the 23rd Pokemon film, will be released worldwide on Friday, October 8, 2021, so there's not much longer to wait!
Except for Japan, China, and Korea, the film will be available to stream on Netflix in all areas.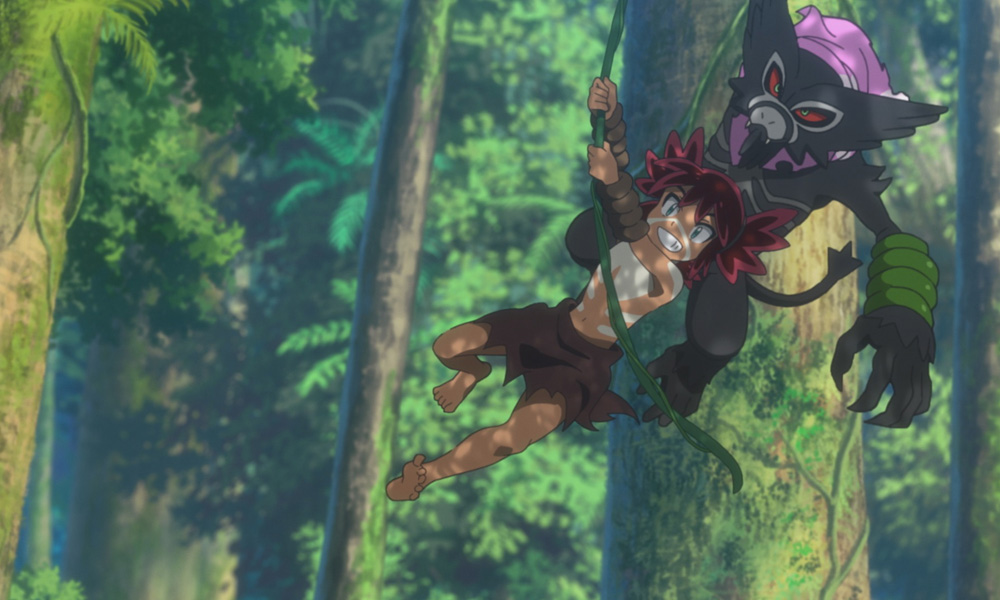 Cast
The cast lists for both the Japanese and English dubs of Secrets of the Jungle: The Lost City are filled with familiar faces. And they have all been listed below.
Ash Ketchum as voice actor Rika Matsumoto
Pikachu as voice actor Ikue Otani
Jessie as voice actress Megumi Hayashibara
James as voice actor Shin'ichiro Miki
Meowth as voice actor Inuko Inuyama
Wobbuffet as voice actor Yuji Ueda
Narrator as voice actor Delia Ketchum
Pokemon Secrets of the Jungle Plot
The action of Secrets of the Jungle takes place deep within the Forest of Okoya, a forbidden paradise for outsiders. Koko, a human boy raised as a Pokemon by the Mythical Zarude, resides here, but a fortuitous encounter with Ash makes him wonder if he's a human.
Danger (and Team Rocket) aren't far behind in any Pokemon film, and when the jungle is threatened, the bonds between Pokemon and humans as well as Zarude's parental relationship with Koko – are put to the test.
Pokemon Secrets of the Jungle Trailer
On September 7, 2021, the first worldwide trailer for Pokemon the Movie: Secrets of the Jungle was published, giving fans a sneak peek at what to expect from the film, including new characters Koko and Zarude.
It also includes two original music written by artist Cyn for the film, titled Always Safe and No Matter What. The first trailer for Secrets of the Jungle can be seen below.
Where can I watch Secrets of the Jungle?
Secrets of the Jungle will be released today i.e. Friday 8th October 2021 12 a.m. PT, or 3 a.m. ET on Netflix. This is the release date and time worldwide except for Japan, China, and Korea.