Legacies season 3: When will it premiere on Netflix?
The CW show, Legacies is a spinoff series of The Originals, a spinoff series of The Vampire Diaries. Legacies first began on October 25, 2018, and immediately became a hit. The latest Legacies, season 3, recently aired on The CW on January 21, 2021, and concludes with its last episode on June 24, 2021. However, it's been three months since the last episode aired on The CW, but Legacies Season 3 still hasn't aired on Netflix. But why is that? 
The central theme of the fantasy series revolves around Hope Mikaelson, the first-ever tribrid, i.e. she is a witch, werewolf, and a vampire. It shows the various adventures that Hope sets out and the various monsters she comes across while keeping the Salvatore School safe along with her friends. The show is a treat for fans who love the supernatural world.
Legacies Season 3 Release Date
Unlike previous CW seasons that air on Netflix a week after they end on the channel, Legacies season 3 still hasn't made its way to the streaming service. And we don't know why.
Furthermore, Netflix and The CW have given no word as to when season 3 will be releasing on Netflix.
We can come up with the only reason that the season will premiere on Netflix once the first four episodes of Legacies Season 4 have aired. According to us, this is because season 3 was initially supposed to have 20 episodes. But the number was cut short to 16 because of the pandemic, which had caused a delay in filming. So, the makers had decided to air the last four episodes of season 3 when they air season 4.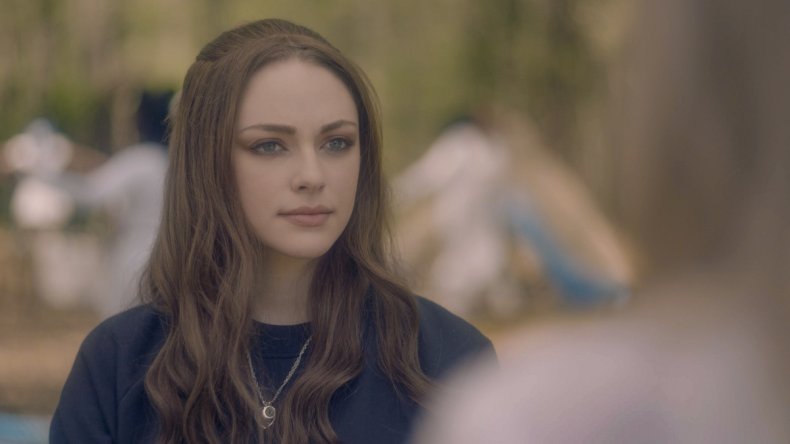 Luckily, the release date for season 4 has already been announced. And it's not that far away! Season 4 will be released on The CW on October 14, 2021. So maybe, Netflix will release Season 3 in November. 
Legacies Season 3 Cast
The cast for season 3 has been mentioned below. Since it is a spinoff, some characters from the originals and the vampire diaries will be seen in the show.
Danielle Rose Russell as Hope Mikaelson

Aria Shahghasemi as Landon Kirby

Kaylee Bryant as Josie Saltzman

Jenny Boyd as Lizzie Saltzman

Peyton Alex Smith as Rafael 

Quincy Fouse as MG

Matt Davis as Alaric Saltzman

Chris Lee as Kaleb 

Leo Howard as Ethan 

Ben Levin as Jed
Trailer
The trailer for season 3 is available on Youtube. And it has been for quite a while. After all, season 3 did air already on The CW. Moreover, scenes from season 3 are also available in tits and bits on youtube. So, if you are impatiently waiting for Legacies season 3, go and check those scenes out. But, remember, they are full of spoilers.
Legacies Season 3 Episodes on Netflix
Season 3 has 16 episodes for now. Although, it was planned to have 20. So, we aren't sure whether Netflix will release 16 or the entire 20 episodes on its platform, i.e. after being released on The CW.