Honor today announced the latest MagicBook devices. The series feature 14 and 16 inches, including the MagicBook V 14, Honor MagicBook 16, and the 16 Pro.
The new releases of Honor MagicBook 16 and 16 Pro mainly focus on lightweight design. While the MagicBook V 14 is in the premium hardware category.
Honor MagicBook V 14 Release Date, Features and Price
This version features standards that are compatible with the Intel Evo 11 platform. It is the first version of Honor to be launched with these standards. It also includes a 14.2-inch LTPS LCD screen with a display resolution of 2520 1680 pixels. The screen supports a 90Hz refresh rate and 3:2 dimensions.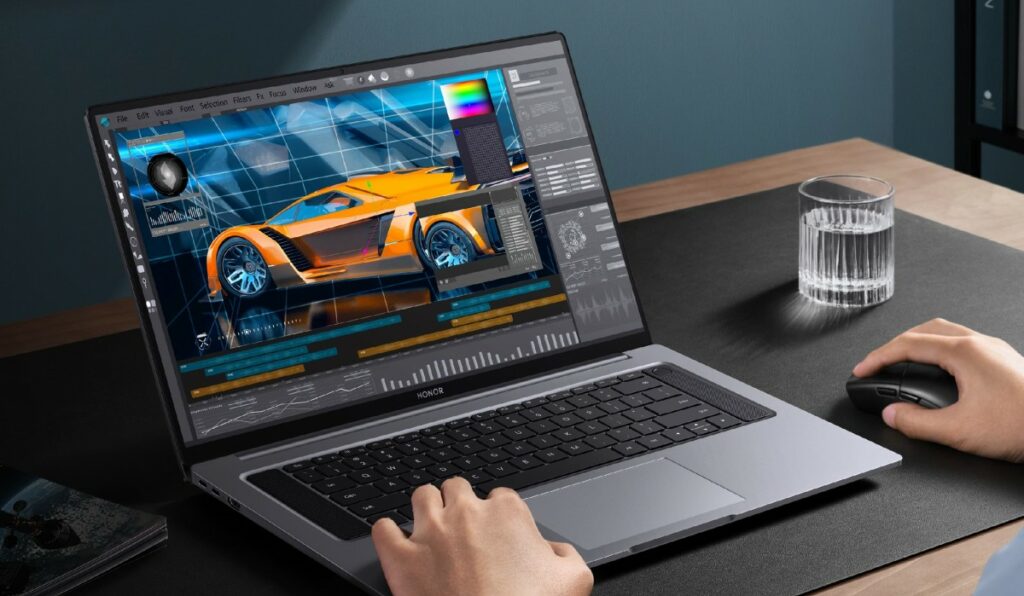 The MagicBook V 14 screen supports 100% sRGB colours. A brightness of 400 nits characterises the screen. The device includes a 5-megapixel camera with an ISP chip for the camera to support video calls of the highest quality. And the device also comes with four speakers and four microphones.
The primary model of the device is also launched with a Core i5-1132H processor. In contrast, the highest model comes with a Core i7-11390H processor. The random memory reaches 16 GB RAM in the highest model in LPDDR4x memory, while the storage capacity comes in 512 GB in a PCIe SSD capacity.
The MagicBook V 14's cooling system includes two fans and two heat pipes that provide even more cooling improvements.
The device also comes with Windows 11 operating system, and a 60Wh battery lasts up to 15 hours of charging. And the device is available in grey and silver, and the featured model comes with a Core i5-1132H processor at $960, while the Core i7-11390H model comes for $1238.

Honor MagicBook 16 and 16 Pro Release Date, Features and Price
The MagicBook 16 series launches at a 144Hz refresh rate in LCD monitors, features AMD Ryzen 7 5800H processors and supports NVIDIA GeForce RTX 3050 graphics card configurations.
Both versions come with a screen size of 16.1 inches and a brightness of 300 nits, and the devices also support 16 GB of RAM in DDR4 and a storage capacity of 512 GB in a PCIe SSD.
The devices also include 2 USB-C 3.2 ports, 2 USB-A 3.2 ports, and an HDMI 2.0 port, with a combo headphone and microphone input.
The devices launch with Windows 10 Home, a 56Wh battery, and a 65W USB C charger. The MagicBook 16 will start at $805, while the MagicBook 16 Pro will be priced at $960.