Francisco Rabaneda Cuervo, the designer's real name, passed away at his house in France. The fashion house announced his passing on Twitter and Instagram. A memorial on Friday, February 3 said, "The House of Paco Rabanne wishes to remember our brilliant designer and creator who passed away today at the age of 88." His legacy will continue to serve as a constant source of inspiration.
He is one of the most important figures in fashion history. The statement said, "We are grateful to Monsieur Rabanne for establishing our avant-garde legacy and outlining a future of endless possibilities. We learn more about Rabanne's beginnings in the fashion world and examine his career and net worth as many paid respect to the designer.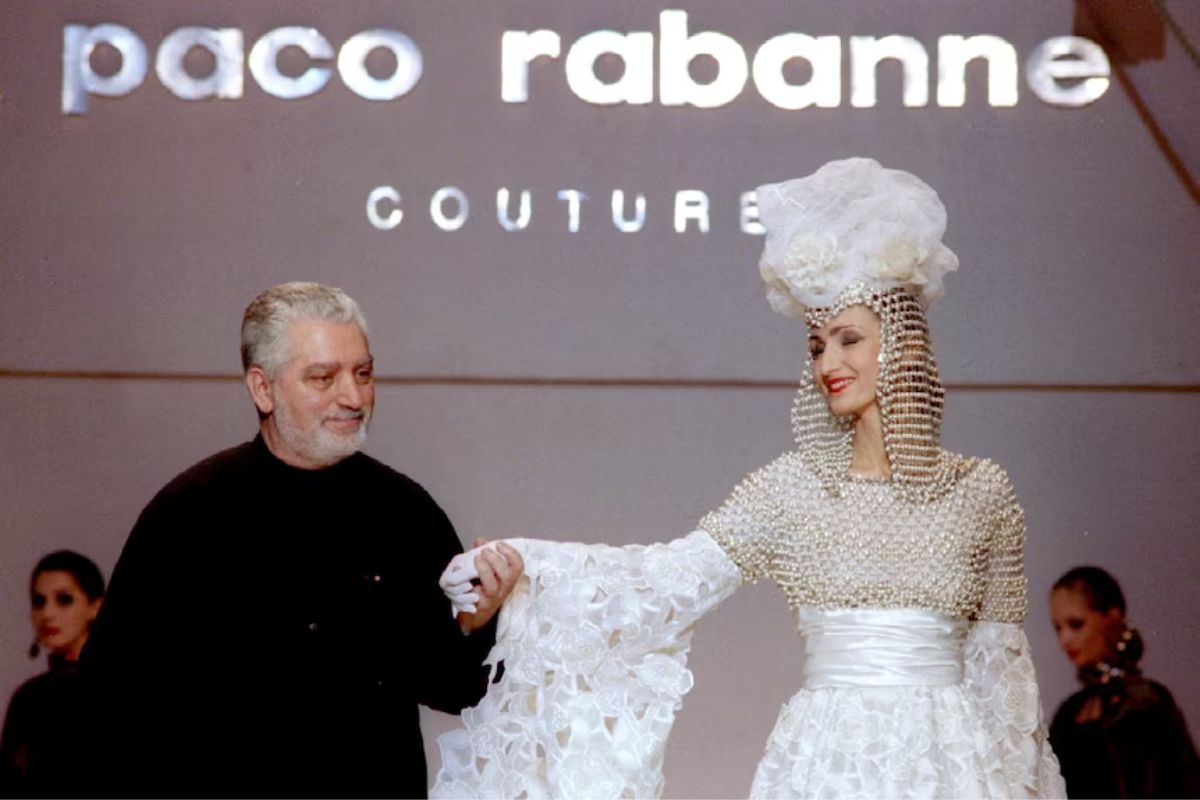 Paco Rabanne Net Worth
According to some web estimates, Rabanne's estimated net worth as of 2023 was $28 million (or roughly £23 million). The renowned designer first gained notoriety in the 1960s and swiftly gained a reputation for his unconventional designs and use of unusual materials like metal and paper.
For Interlinking Of Net Worth Type Article:
In the late 1960s, he began working with the Spanish fashion and fragrance company Puig, which is currently the owner of the Rabanne label. After agreeing to a contract with the company, Rabanne released his first fragrance, Calandre, while his well-known Lady Million is still one of the top colognes available.
The House of Paco Rabanne wishes to honour our visionary designer and founder who passed away today at the age of 88. Among the most seminal fashion figures of the 20th century, his legacy will remain a constant source of inspiration. pic.twitter.com/H2ARz41BjY

— Paco Rabanne (@PacoRabanne) February 3, 2023
Early life and career of the designer
In 1934, Rabanne was born into a military family in the Basque region of Spain in the town of Pasaia. After his father passed away, his mother relocated the family to Paris because of the Spanish Civil War. The mother of Rabanne worked as a head seamstress at Balenciaga and was given a position at the Parisian fashion house.
At the Ecole des Beaux-Arts in Paris, Rabanne pursued his passion for art and design while studying architecture. He briefly worked in the construction industry before beginning to create costume jewelry for Balenciaga, Givenchy, and Dior. His first collection, 12 Unwearable Dresses in Contemporary Materials, which featured dresses with pointed metals, sequin, and other unusual materials, made its premiere in 1966.
He was a true industry visionary who aspired to increase fashion accessibility, which is why he used alternate materials in several of his creations. In the 24 years since his fashion industry retirement in 1999, he has made only sporadic public and media appearances.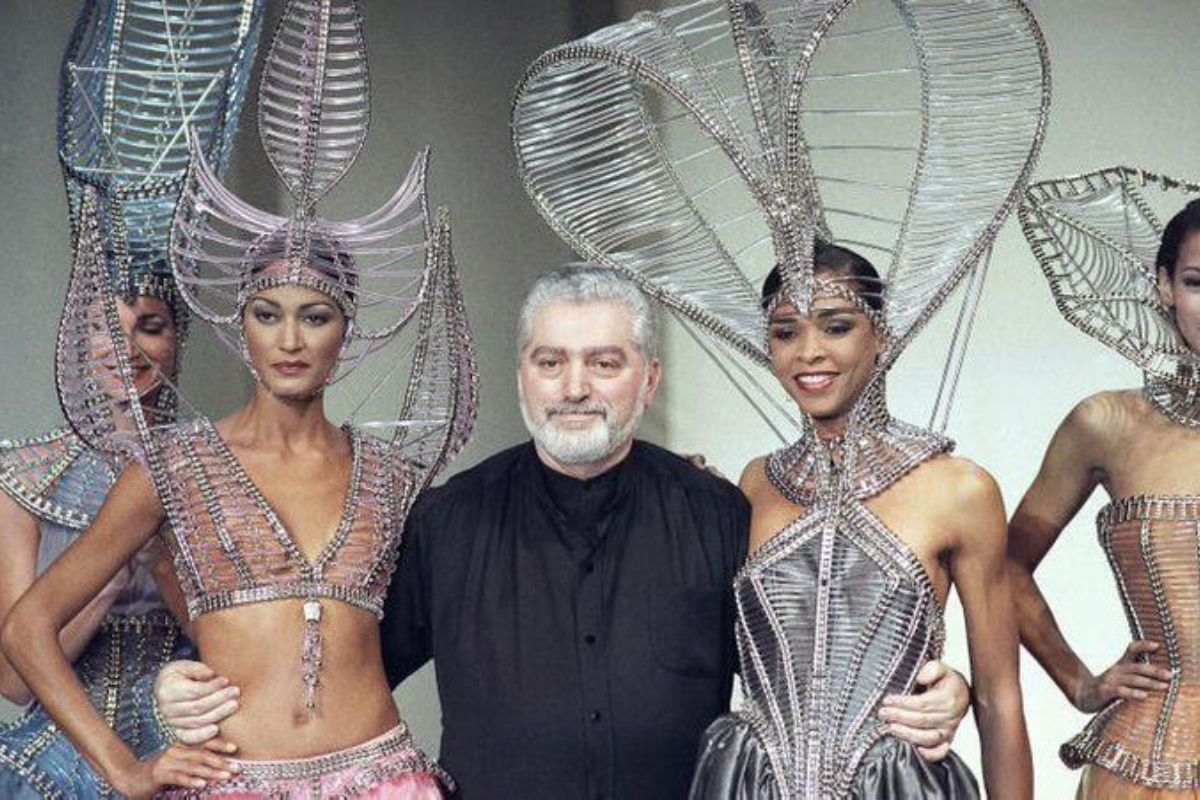 Rewards Given to the Designer
Following the loss of the renowned designer, tributes have been made. "A key name in fashion, his was a daring, revolutionary, and provocative vision, presented through a unique style," stated Marc Puig, chairman of Puig.
"The Puig fashion and fragrance teams will continue to draw inspiration from him as they collaborate to represent Mr. Paco Rabanne's radically contemporary codes. I send my heartfelt condolences to his family and everyone he knew.
"Rest in peace, a brilliant fashion icon will live forever," read another tribute on Twitter. Another person commented, "RIP Paco Rabanne, who I think to be one of the most contemporary designers from his time until today.
Family of Paco Rabanne: Is He French?
In the Basque Country of Spain, Paco Rabanne was born in 1934 as Francisco Rabaneda y Cuervo. To leave the Spanish Civil War when he was five years old, the designer and his mother, a head seamstress at Balenciaga, traveled to France under the guise of Paco Rabanne. The Designer was born in 1934, just before the Spanish Civil War began. Republican colonel Paco's father oversaw the Guernica garrison as its commander. The Francoist soldiers shot and killed him.
 Who was Paco Rabanne's wife?
After news of the French-Spanish designer Paco Rabanne's passing spread online, his wife quickly became a hot topic. The designer was declared dead on February 3, 2023, in Brittany after shocking the fashion industry in the 1960s with his audacious and unwearable catwalk looks.
For Interlinking Of Net Worth Type Article:
Unfortunately, while attaining success and rising to popularity, the Designer kept his private life hidden from the media.  As a result, the media is unable to report on his romantic life. The French-Spanish designer, who claimed to have lived numerous lives, was only occasionally spotted in public after retiring, according to Dailymail.
He allegedly lived among Parisian prostitutes while Louis XV was king, and he was also responsible for Tutankhamun's murder. Surprisingly, Daily Mail accepted rumors that Paco was 78,000 years old, had a close relationship with the Earth, had several encounters with God, and had been visited by aliens.
You can also stay tuned with us on our Twitter handle.
Thank you so much for reading this article. Please revisit our website by tapping on the link mentioned above. Our website provides updated news and content related to Entertainment, Sports, Education, Finance, and more.