The Japanese role-playing video game by Square Enix, Final Fantasy 7 Remake Part 2, has recently been talks. Some official announcements have hinted at the release of the new Final Fantasy 7 Remake Part 2, and fans have gone gaga with the news.
 The developers are reported to hold a special event for the epic, Final Fantasy 7-anniversary event. Speculations are going around which state that we get a much-awaited update about Final Fantasy 7 Remake Part 2!
Steam Deck is Going to Launch on February 25 and Shipping After 3 Days
Final Fantasy 7 Remake Part 2 Release Date
Sequel to the Final Fantasy 7 Remake launched in 2020; Final Fantasy 7 Remake Part 2 will be the next big thing for fans. There is no release date announced yet, but there will be a live stream on YouTube To commemorate the 25th anniversary of Final Fantasy 7. The stream will premiere on January 31 at 10 am GMT UK. During the event, we might get to see FF 7 Remake Part 2 making an appearance during the forthcoming Square Enix celebratory event! This special event is expected to release further updates and even a release date for the game!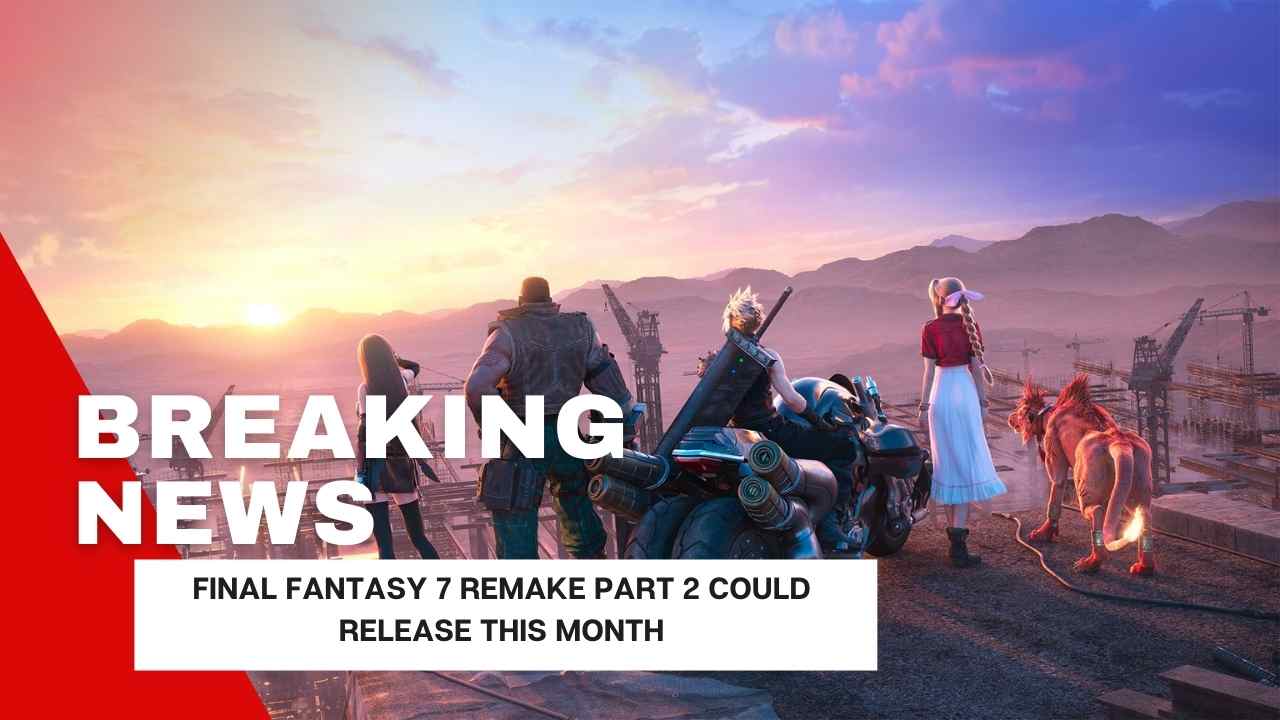 In Japan, this nostalgia-filled game, FF7, was first launched on the original PlayStation on January 31, 1997. It became the second best-selling video game on the console system, creating history. This also helped drive the series to worldwide mainstream success.
About the Event
The upcoming event will feature the legendary Final Fantasy 7 director Yoshinori Kitase and Final Fantasy 7 Remake creative director Tetsuya Nomura; they will show off key art for the game, a teaser trailer, or even FF7 Remake Part 2's official name! The event will primarily throw light on Final Fantasy VII, The First Soldier, and fans might get a glimpse or two of FF7 Remake Part 2. It's unlikely we'll get a release date, but there's a good chance we may see some gameplay footage. Final Fantasy 7 Remake Part 1 made its debut in 2020. It was followed by an expansion featuring fan-favourite character Yuffie in 2021.
While the event will primarily focus on Final Fantasy VII, The First Soldier, fans will be hoping for a glimpse of Final Fantasy 7 Remake Part 2 . However, It is not sure if players will get a confirmed release date. Still, we can hope to see shots of gameplay footage.
The Final Fantasy 7 Remake Part 1 had made its debut in 2020, followed by an extension featuring the fan-favourite character Yuffie back in 2021. The mentioned expansion can be purchased as DLC or a bundle that has the base game, titled Final Fantasy 7 Remake Intergrade.
"Final Fantasy 7 Remake expands upon and reimagines the spectacular world of the original PlayStation game," as stated in the official announcement. "It covers up through the escape from Midgar and is the first game in the Final Fantasy 7 Remake project." "Intergrade is a bundle that includes Remake and the new episode featuring Yuffie. In her episode, play as the spirited ninja after she arrives in Midgar."
Carnival Row Season 2 Won't Release on Amazon Prime in Feb 2022
The synopsis is primarily expected to be in the land of Valisthea– where the majestic crystal towers stand as the centre of a disagreement between various factions. This sequel has been reported to be under development for two years now.
 It's more likely than Nomura and Kitase. If fans are lucky, we might have a release window for the sequel to Final Fantasy VII Remake, and if the company Sony is fortunate, there might be more exclusive inclusions.
No further news or information has been released. Make sure to stay tuned for the latest updates by the makers. Are you ready to get your hands on Final Fantasy 7 Remake Part 2 and have the same old fun?