Zenith: The Last City is Ramen Virtual reality's debut title and VR MMORPG. It is set to release on January 27, 2022, for Steam VR, Oculus, and PlayStation VR. With the game releasing on different platforms, many players may be anticipating if Zenith: The Last City will have a crossplay and be released across several platforms.
It's been an eventful few years for the fans who are waiting for Zenith: The Last City. From its successful Kickstarter in 2019 to a $10 million Series A funding round just a few months ago, the ambitious anime-inspired MMO is well-positioned in the market to make a splash with its big open world, feeling a bit like a toned-down version of Genshin Impact for VR. The game has it all, from the visuals to the artsy myriad of scenes and themes.
Minecraft 1.19 Release Date: When Does the Wild Update Come Out?
You might be wondering if there is any update regarding the availability of Zenith: The Last City across several other crossplay such as Oculus, steam and other stations or servers.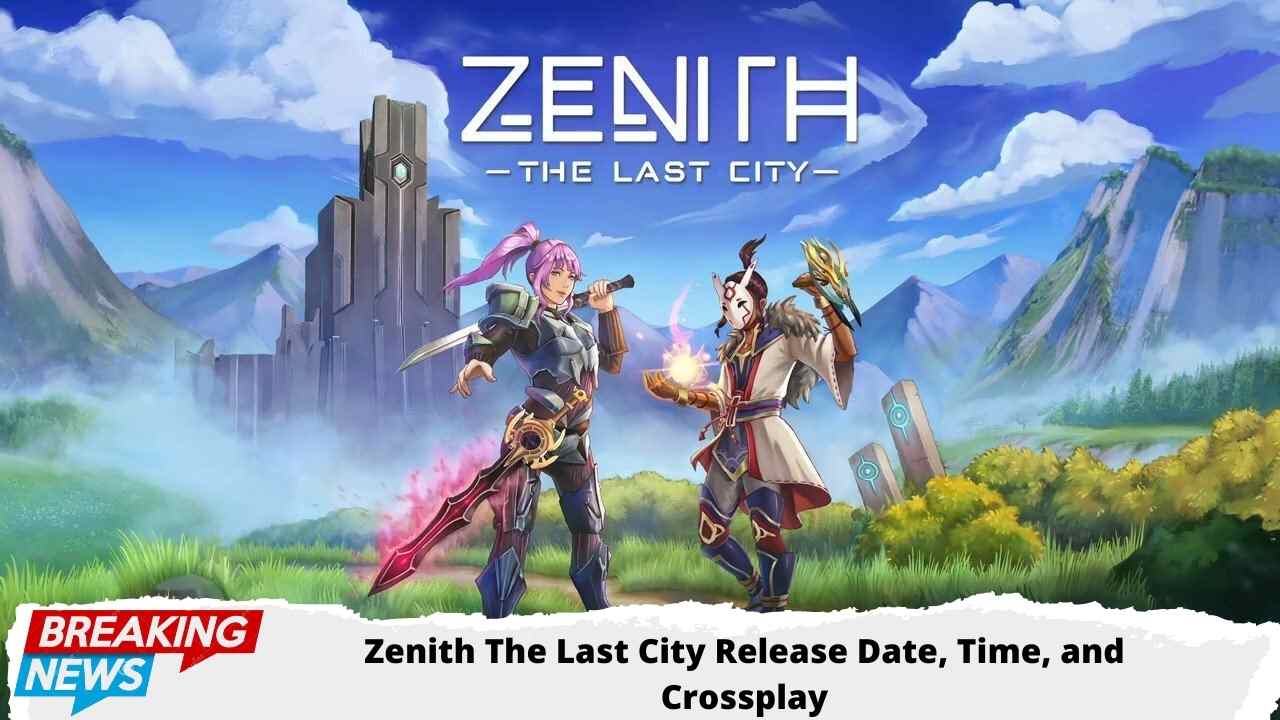 The answer is that yes, Zenith: The Last City will have a crossplay between Steam VR, Oculus, and PlayStation VR when they launch. All players, regardless of platform, will share the same servers and can play the game seamlessly without losing their previously saved data. This means that you can play with your friends irrespective of which platform you purchase Zenith: The Last City from online.
Zenith The Last City Release Date
As revealed earlier on the social platform of Twitter, the game will be available on January 27 at 10 am PT/1 pm ET/6 pm UTC/7 pm CET. The game will be available on Steam, PlayStation VR, and Oculus Quest simultaneously.
Players will be able to explore Zenith: The Last City's beautiful world by walking, climbing, or gliding to reach their destination. It also features an engaging combat system where players can feel every swing of their sword and cast their spell. Lastly, no MMORPG game is complete without social aspects and crafting, which are both present in Zenith: The Last City.
Zenith The Last City Gameplay
Zenith- The last city was built to be an infinite universe with countless talented players who play the course. As a player, you can join parties and guilds as you fight against epic world bosses, plunder the depths of exciting dungeons, and build a new life in the most fully acknowledged online virtual reality world that has ever been constructed.
The entire world of Zenith is a lush and fancy fantasy world that is dripping with intricate details everywhere. Pair it with a VR headset, and you'll feel you're in the game, quite literally.
With the action-based RPG Combat, get your adrenaline pumping and feel the gameplay with each swing you use and each lightning bolt you call.
You can also climb and reach anywhere by using your mighty powers and easily glide to your destination. You have the entire world of Zenith to explore.
Red Dead Redemption 3 Release Date: PS4, PS5, Xbox, PC, Switch
Zenith The Last City System Requirements
The Minimum requirements are:
OS:

Windows 10 64-bit

Processor:

Dual Core with Hyper-Threading

Memory:

8 GB RAM

Graphics:

Geforce GTX 970

DirectX:

Version 10

Network:

Broadband Internet connection

Storage:

25 GB available space
Zenith The Last City Recommended System Requirements:
Requires a 64-bit processor and operating system.
Zenith: The Last City looks to be a breath of fresh air in both the Virtual Reality and MMO scenes. Those interested in it should strap on their headsets and get ready to experience its delightful world with all your talents.