With the Minecraft 1.18 update release being out of the way, the uncertainty around Minecraft 1.19 is through the roof- all for the right reasons. We are not only getting new and revamped biomes in the Minecraft 1.19 updates, but there are new blocks, structures, possibly a new weather design, and definitely, multiple new mobs.
The obvious question of the release date remains of Minecraft 1.19 and when it will be released across platforms.
Mod leakers have already confirmed several exciting elements of 'The Wild Update', and we have put together a list of everything you need to know ahead of the release date.
In this, we have included all you need to know about the Minecraft 1.19 update, including the release date, The Wild, biomes, mobs and much more.
Red Dead Redemption 3 Release Date: PS4, PS5, Xbox, PC, Switch
Minecraft 1.19 Release Date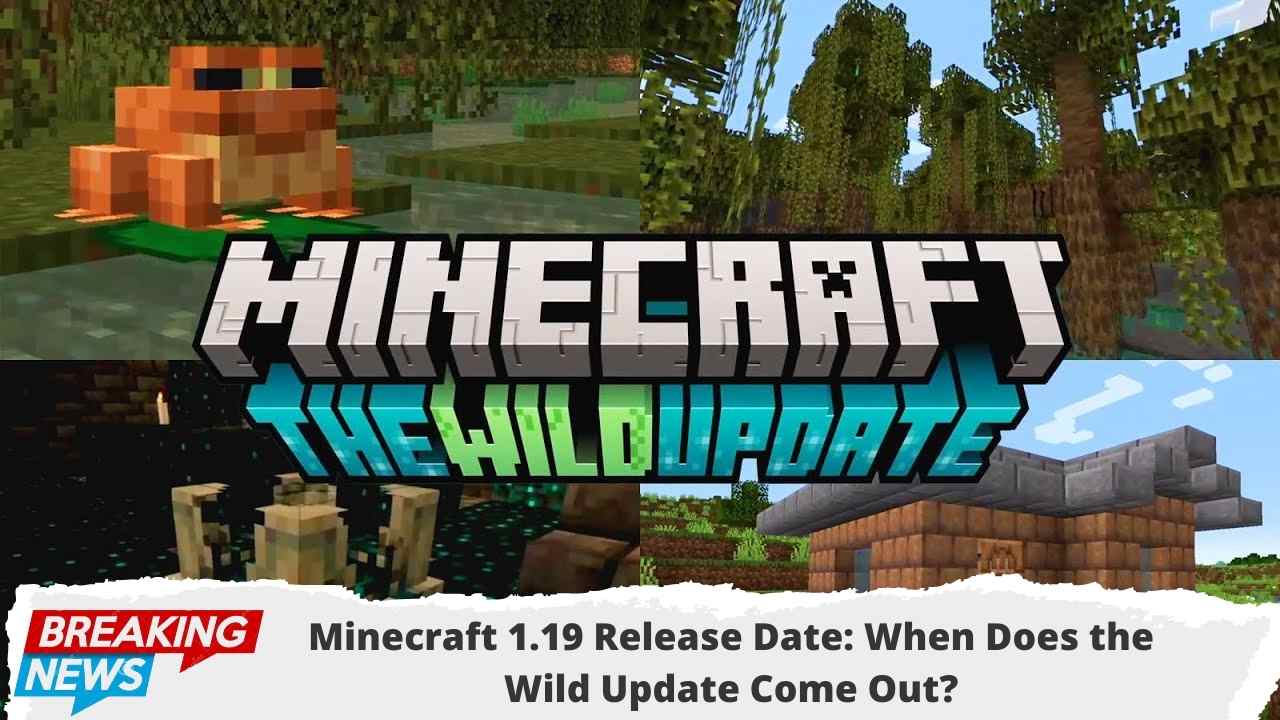 As of January 2022, we have not yet received an official statement around the release date of the Minecraft 1.19 update. But looking at the documented release timeline of Minecraft, most significant updates rolled out with a 6-month gap between them. So, keeping that in mind, the potential release date for the Minecraft 1.19 update should be the month of June of 2022.
We are not sure about the release timeline yet, but thanks to mod leakers, we might get the update in early April of 2022.
Minecraft 1.19 Gameplay
Gameplay in most game modes of Minecraft consists predominantly of adding and destroying a variety of different blocks in a randomly generated world. A player cannot break blocks in specific modes only.
With these blocks, players can manipulate the world around them by building and destroying structures as they proceed into the game. As gameplay in Minecraft is so relaxed and unguided, players often set their own goals and play the game as they see fit.
Minecraft 1.19 update will be introducing the Mangrove Forest and some huge updates to the Swamp biomes.
The Deep Dark biomes that are coming will allow players to expand their exploration into caves and the aforesaid underground cities.
The Wild update will witness Minecraft introducing new wildlife and opponents as part of the game's survival mode.
Wardens will finally be part of the game after being pushed back and delayed from their initial release as part of Caves and Cliffs mode on Minecraft.
Apart from Wardens, there will also be Frog and Tadpole mobs who will arrive, and they will be able to adapt to biomes, indicating that there will be a range of diverse classes of creatures to face.
More mob content will likely be added, and we eagerly anticipate the new release.
Super Mario Odyssey 2 Release Date: Switch, PS4, PS5, Xbox, PC
Minecraft 1.19 System Requirements
Minimum system requirements:
The operating System required is Windows 7 and up

CPU

Intel Core of i3-3210 3.2 GHz is required, and A8-7600 APU 3.1 GHz or equivalent

GPU required is Intel HD Graphics 4000 or AMD Radeon R5 series of NVIDIA GeForce 400 Series or AMD Radeon HD 7000 series

HDD required 180 MB to 1 GB available space

Memory – 4GB is required
Recommended system requirements
Operating System 64-bit on Windows 10

CPU

Intel Core of i5 4690 AMD A10 7800 or equal

GPU – NVIDIA GeForce 700 in Series AMD Radeon Rx 200 Series

HDD 4 GB (SSD recommended) 

Memory is 8 GB RAM is required
It isn't yet clear when Mojang Studios will have The Wild Update released, but it is known that it will be released this year. That does not offer many details, but the game's developers rarely make announcements when they consider the time appropriate.