In anticipation of the premiere of Season 1 of The Terminal List on Prime Video, here is everything we know about Season 2. The Terminal List, based on a novel by Jack Carr, stars Chris Pratt as Commander James Reece, a former Navy SEAL on a mission of retribution after the deaths of his family and comrades at the hands of a government conspiracy. Taylor Kitsch, Jai Courtney, Jeanne Tripplehorn, Constance Wu, Riley Keough, Arlo Mertz, JD Pardo, and others join Chris Pratt in the cast.
Season 1 of The Terminal List consists of 8 episodes, each of which is an hour-long. It is consistent with the run times of other notable series on Amazon Prime Video, such as The Boys, Jack Ryan, Reacher, and many more. The Terminal List is an adaptation of Jack Carr's novel. And it was developed for television by Dan DiGilio (Black Sails), with Antoine Fuqua serving as director and executive producer. Multiple cast and crew members are veterans of the Navy SEALs or have served as military consultants, lending credibility to the show's military portrayals.
Read More:- Only Murders in the Building Season 3: Is It Renewed?
After the deaths of his SEAL team and his loved ones. Reece uses his unique skills to construct a list on the back of a sketch his daughter had created. He calls it "The Terminal List" As the series progresses, he adds names to the list of those he suspects played a role in the deaths of his loved ones. Reece completes his objective. But the cost to his life and reputation is high. So he goes into hiding and heads to Mozambique at the end of the season.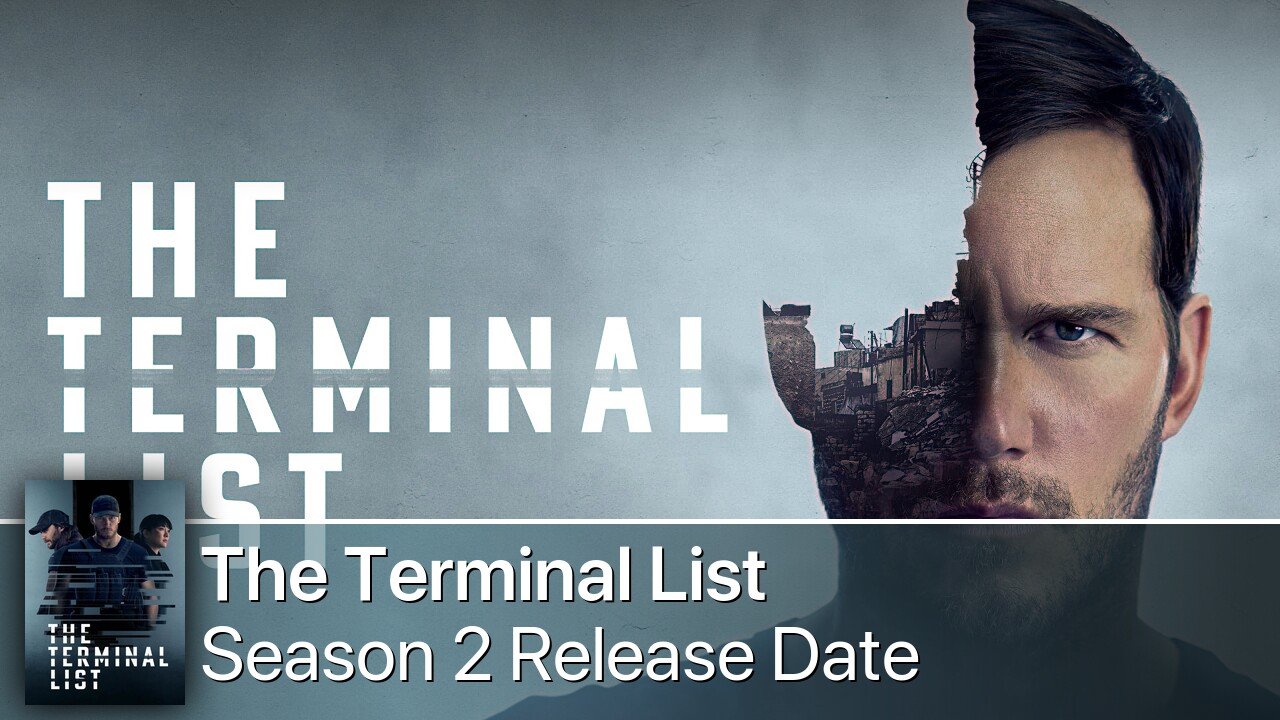 The Terminal List Season 2 Release Date Confirmed?
Although a renewal for The Terminal List has not been officially requested yet. Jack Carr has laid the groundwork necessary to ensure the show's longevity. Carr has completed four follow-up novels with Reece as the protagonist, and more are on the way. It is considering that each book in the series has its name. It's unclear if the programme will continue to use The Terminal List. Or if it would consider each season as a separate miniseries. Season 2 of The Terminal List would undoubtedly be renewed by Amazon Prime within the first few weeks of the show's premiere.
Will Season 2 Adapt True Believer?
The second novel, True Believer, starts with Reece living in Mozambique as a wanted fugitive. He gets brought back into government service after a series of terrorist acts make him a valuable asset, creating an interesting scenario for a potential second season of The Terminal List. After being pardoned by the President for his actions in The Terminal List. The CIA recruits Reece and immediately sends him back into battle, sending him all over the world to face a deadly new threat for which he is ideally suited. According to showrunner David DiGilio (Black Sails), True Believer is an "epic blueprint for an epic season". And DiGilio would love to develop an ongoing series of shows in general. This premise would work well in a television adaptation.
The Terminal List Season 2 Cast
James Reece has a variety of pals throughout the world that usually assist him, including current and past Navy SEAL comrades, Veteran buddies, and others, to help achieve his tricky tasks. As for Kitsch, Keough, Mertz, Courtney, Tripplehorn, etc. are unlikely to return due to their fates in The Terminal List season 1. There are still friends in waiting that could assist, including Tyner Rushing's Liz Riley, Hustler star Constance Wu's Katie Beranek, JD Pardo's Tony Layun, and Christina Vidal's Mac Wilson. If True Believer is next, they are casting for Mohammed "Mo" Farooq. The primary adversary will play an essential part, Raife Hastings and the mysterious operator Freddy.
The Terminal List Season 2 Release Date On Prime Video
Rewriting, filming, editing, and releasing a new season of a recently renewed programme can take up to a year. Season 2 of The Terminal List has taken place in several places worldwide. And features complex action sequences, production time may be lengthier than usual. The first season of The Terminal List, an Amazon Prime Video original series, began production in March 2021. And is set to premiere in July 2022, a span of slightly more than a year. Season two of the programme is expected to follow a similar schedule. With a premiere date in late 2023 or early 2024.