The release date for the 3rd season of the Spanish-language web series "Control Z" is now set by Netflix. The Control Z Season 3 of the drama and thriller series is scheduled to become available on Netflix in July 2022.
In a separate press statement, Netflix also stated that Control Z Season 3 would be the show's last season. And it will conclude when the current season does.
Read More:- She-Hulk Will Release in August 2022: Disney Plus Confirmed
Control Z Season 3 Storyline
In the last episode of season 2, Susana seems to die along with the money bag when she is knocked off the roof during a struggle with Sofa, Javier, Ral, Mara, and Claudia over who will get control of the money bag. As soon as Pablo realises this, he snatches the money and speeds off, leaving Javier, Alex, Gerry, and Claudia in a state of disbelief.
Meanwhile, Sofa, Ral, and Mara stand emotionless on the roof's edge as they observe Susana's lifeless body. The season comes to a close with an additional aerial picture that zooms out.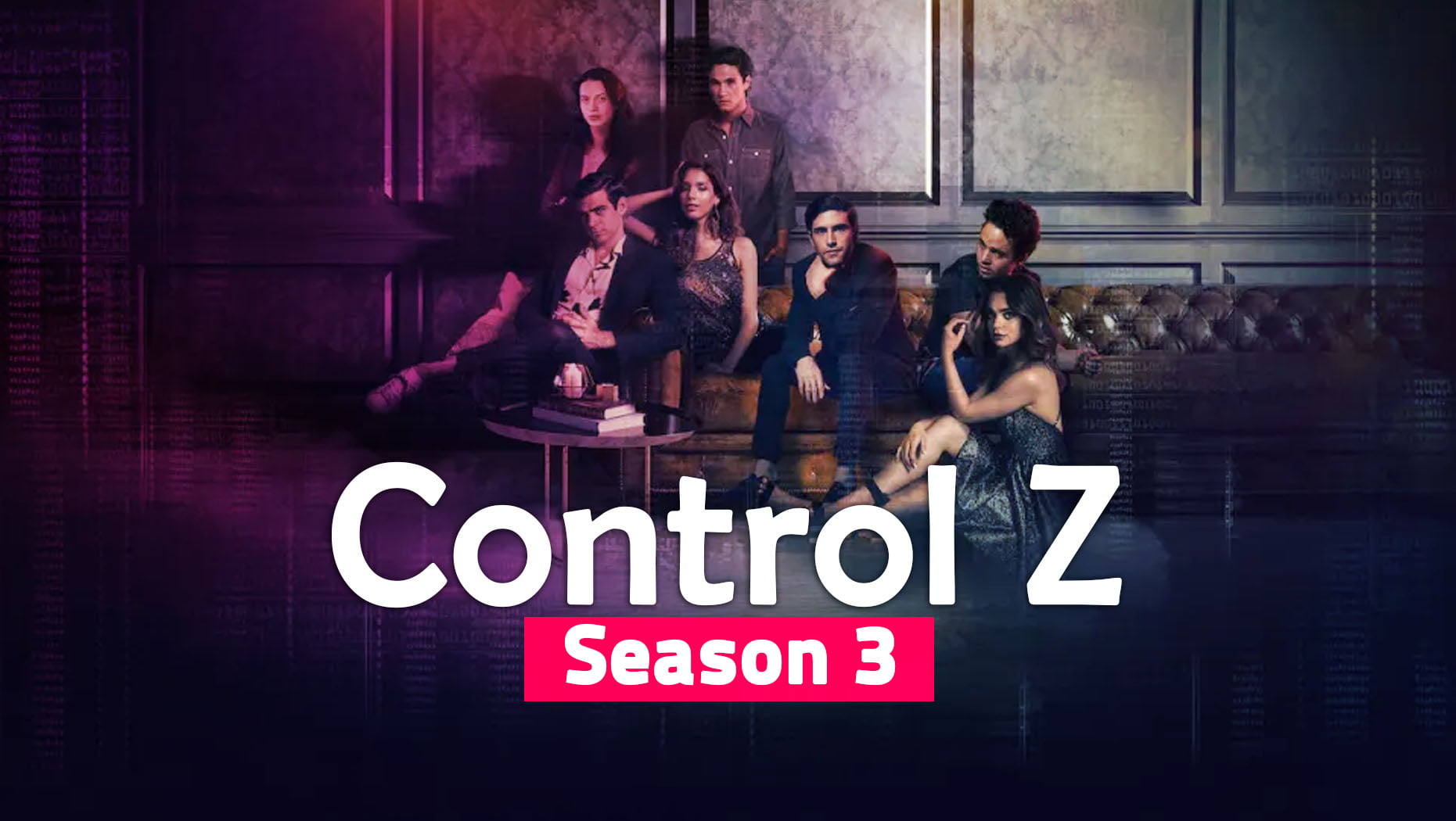 The Control Z Season 3 comprises Almost immediately after the unfortunate passing of Susana. The gang concludes that they must conceal their role in the tragedy and never mention it again. After 15 months, the group is on the verge of graduating and achieving its goals. It would appear that everything is going swimmingly for them. But then the hacker reactivates and threatens to take away the thing that they treasure the most.
Cast
Ana Valeria Becerril as Sofa Herrera, Yankel Stevan as Ral León, Michael Ronda as Javier Williams, Luis Curiel as Luis Navarro, Macarena Garca Romero as Natalia Alexander, Fiona Palomo as Mara Alexander, Andrés Baida as Pablo Garca, and Xabiani Ponce de León as Ernesto are among the series' cast members.
El Colegio Nacional in 'Control Z' has just begun a new semester, and it appears that no one remembers Lus. However, Lus' social media accounts are suddenly taken over by an unidentified individual, who makes threats of revenge against the people responsible for his current state of misery. The sofa is on the case as each act of revenge increases and severely damages our protagonists' lives.
Un nuevo semestre, una nueva amenaza. La tercera temporada 'Control Z' llega el 6 de julio, solo en Netflix. pic.twitter.com/LmX10j30zJ

— Netflix Latinoamérica (@NetflixLAT) April 28, 2022
To yet, Netflix has not said why the show has been cancelled. We know that Netflix series are increasingly having trouble surviving through the third season. And it's feasible that the Control Z Season 3 is the right moment to call it a day.
After just 28 days of broadcast, the first season becomes popular and seen by 20.5 million people, according to a "datedoc." When Season 2 came out, we could see how the show did globally via the top tens. But we haven't had much data to work with since then. However, it remained in the top 10 Latin American shows.