Premiering on Netflix on February 11, the miniseries Inventing Anna tells us the story of Anna Delvey (aka Anna Sorokin). It encompasses the tales from her wild spending and extremely dubious behaviour to defrauding acquaintances and banks that led to her eventual downfall.
 Here's all that we know about the show, including its release date, plot, cast, trailer, and more.
Inventing Anna is an upcoming drama miniseries produced by Shonda Rhimes and starring Julia Garner as the supposed character, Anna Delvey, who also goes by Anna Sorokin. The Netflix series is based on a 2018 article by Jessica Pressler's 2018 "How Anna Delvey Tricked New York's Party People."
Who killed Sara Season 3 Release Date, Cast, Plot, and Trailer
This article covered the story of how a German-Russian woman named Anna Sorokin managed to penetrate a New York high society and defraud various banks, hotels, and individuals out of millions of dollars by pretending to be a famous and wealthy German heiress. The latter went by the name Anna Delvey.
Inventing Anna Release Date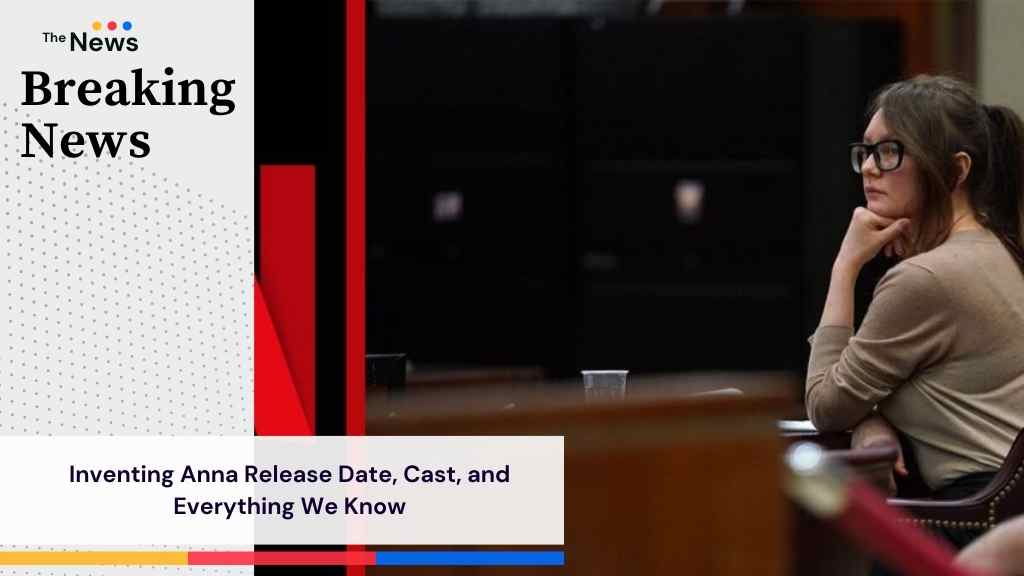 Inventing Anna will premiere exclusively on the streaming service Netflix on February 11, 2022, and will consist of ten episodes each in the miniseries.
Inventing Anna Cast
The lead role in Inventing Anna of the character Anna Sorokin and Anna Delvey will be recreated by Julia Garner. Anna is an ambitious scammer who pretends to be a wealthy German heiress to trick socialites, millionaires, banks, and hotels into lending her hundreds of thousands of dollars.
 Anna Chlumsky will play a supporting part as Vivian, who is a fictionalized version of Jessica Pressler, the journalist. The latter documented "How Anna Delvey Tricked New York's Party People" following Anna Delvey's arrest, sentencing, and imprisonment.
Other supporting roles of the miniseries include Rachel, played by Katie Lowes, Kacy Duke, Laverne Cox, Todd, and Arian Moayed. And Neff, which is played by Alexis Floyd.
Inventing Anna Plot
Although exact plot details for Inventing Anna have not yet been released, we can expect that the series will reflect Jessica Pressler's New York article and follow Anna Delvey's increasingly absurd grifts and scams, beginning with her arrival in New York City. The series' trailer teases scenes in which Anna Delvey proposes a private members' club scam to obtain multi-million dollar fraudulent loans from banks, scams an acquaintance into paying for an all-inclusive vacation at Morocco's most expensive resort, and eventually gets arrested, charged, and sentenced for grand robbery and theft of services. The series on Netflix will also follow Jessica Pressler's discovery of the Anna Delvey story, including several interviews conducted in Rikers Island that led her to discover this story.
All We Know About Julia Roberts' Series 'Gaslit': Release Date, Cast, Trailer, Plot
To prepare for her challenging role in the series, Julia met with Delvey while she was still in prison and was amazed by the person she spoke with. "She's actually really sweet," Julia revealed Town & Country. "She was extremely charming. She's very gentle. But then her voice gets less soft-spoken when she really wants something."
Inventing Anna Trailer
A teaser trailer for the soon-to-be-released scammer miniseries was released on January 14, 2022, and gave us a glimpse of the forged life of Anna Delvey, as well as the New York Magazine journalist Jessica Pressler, who was determined to undercover the faux heiress's leading her double life in the city.
Suppose you check out the show, which is quite different from the regular sitcoms, and you can expect extravagant travels, parties, fashion, commentary on social media and capitalism, and sassy lines offered in what Julia says is "the most challenging accent I'll ever do." As her character says in the trailer, "Anna Delvey is a masterpiece, bitches."
We definitely cannot wait for the new miniseries to be released on Netflix.