After fanatically binge-watching Season Two of Who Killed Sara? You might be perplexed as to what just happened. Just like when audiences tore through Season two back in March, the Mexican thriller jumped to No 1. again this week, with thousands of fans eager to come back for Who Killed Sara Season 3. The series has broken new ground on popular streaming service Netflix and has quickly become the most popular non-English language show the streaming giant has ever been through.
Ideated by José Ignacio Valenzuela, the interesting mystery thriller series pivots around Alex Guzman, who returns after 18 years of imprisonment for a crime he didn't commit. With 18 episodes completed, the fans have no clue who killed Sara, which is the entire mystery.
 The thriller has indeed kept us on the edge of the seats with disclosures that point to the fact that everyone could be involved in the murder of Sara or that no one was involved.
Overwatch 2: Leak Suggests Release Date Could Be Revealed Next Month
Keep reading below as we have compiled the release date, plot, cast, and more information. 
Who killed Sara Season 3 Release Date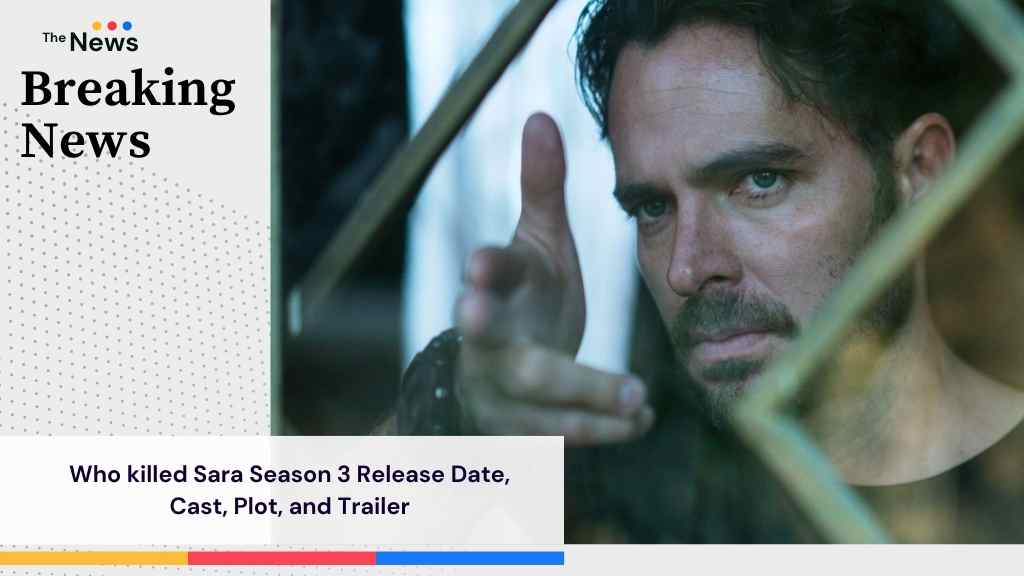 Who Killed Sara has been officially announced by Netflix, and the series will return on June 1st, 2022, so mark your calendars!
Who killed Sara Season 3 Cast
In continuation of each part, we can expect the cast from the previous 2 seasons to return for Season 3. The lead cast, Álex Guzmán, will return as Sara Guzman's brother. The show is twisted, so everyone looks suspect, from Sara's boyfriend (Rodolfo Lazcano) to his brother.
Below are all the cast expected to be in the third season.
Manolo Cardona who plays the read role of Álex Guzmán

Alejandro Nones in the role of Rodolfo Lazcano

Ximena Lamadrid who plays Sara Guzmán

Carolina Miranda in the role of Elisa Lazcano

Eugenio Siller as José María Lazcano

Fátima Molinisas in the role of Clara

Ginés García Millán who plays César Lazcano

Claudia Ramírez to be Mariana Lazcano

Juan Carlos Remolina as Sergio Hernández

Héctor Jiménez who plays Elroy

Litzy as Marifer

Ana Lucía Domínguez who plays Sofía

Iñaki Godoy as Bruno
Who killed Sara Season 3 Plot
In the Season Two finale, we see parts that reveal who cut the ropes when Sara fell to her death in the parasailing accident. It was Marifer, who was Sara's secret half-sister. Also, in the final minutes of the last episode, we see Nicandro lurking in the shadows, on the phone with someone he calls "Doctor." He says Alex and everyone feels Marifer killed Sara and can't know that he and the doctor are the actual killers.
Undoubtedly, Alex and Elisa would start a family together as we witnessed them in an enduring relationship. Additionally, Elisa may tease the dark side, and we might see Mariana have a breakdown in Season 3. Marifer died after a debris fall, though the season did not confirm her death. In that case, there is also a possibility that she might return.
The Northman: What About The Storyline? Everything You Need To Know!
Chema and Rodolfo are intended to die in the next season. Moreover, we'll be seeing Nicandro revealing his strategies. Cesar will undoubtedly return to Mexico and be dragged back to Sara's mystery. Sara might have taken assistance from Cesar or Dr. Atlantis to fake her death. Yes, there's a huge chance that she is alive. We're guessing it was Sara all along who played everyone.
Who Killed Sara is one of the best murder mysteries out there, and after binge-watching the second season of the series, fans are curious to know what lies ahead in the show. You can stream seasons 1 and 2 on Netflix until it's released.