Channel 4 is on it once again, and this time they are bringing the new season of the much-loved comedy series Derry Girls season 3! Set Northern Ireland, this new series is sure to give you a laugh with the authentic Channel 4 top tier quality. Brace up for this time; things are about to get a lot crazier.
Derry Girls Season 3 Release Date
Lisa McGee's creator has recently announced that the new Derry Girls season 3 will come out this year and air on Channel 4! After the show is done airing, the series must be available for viewers to stream on Netflix like the previous two seasons. Although there is no confirmed release date yet, fans can rest assured as we know that the series will come out in 2022, as the makers say themselves.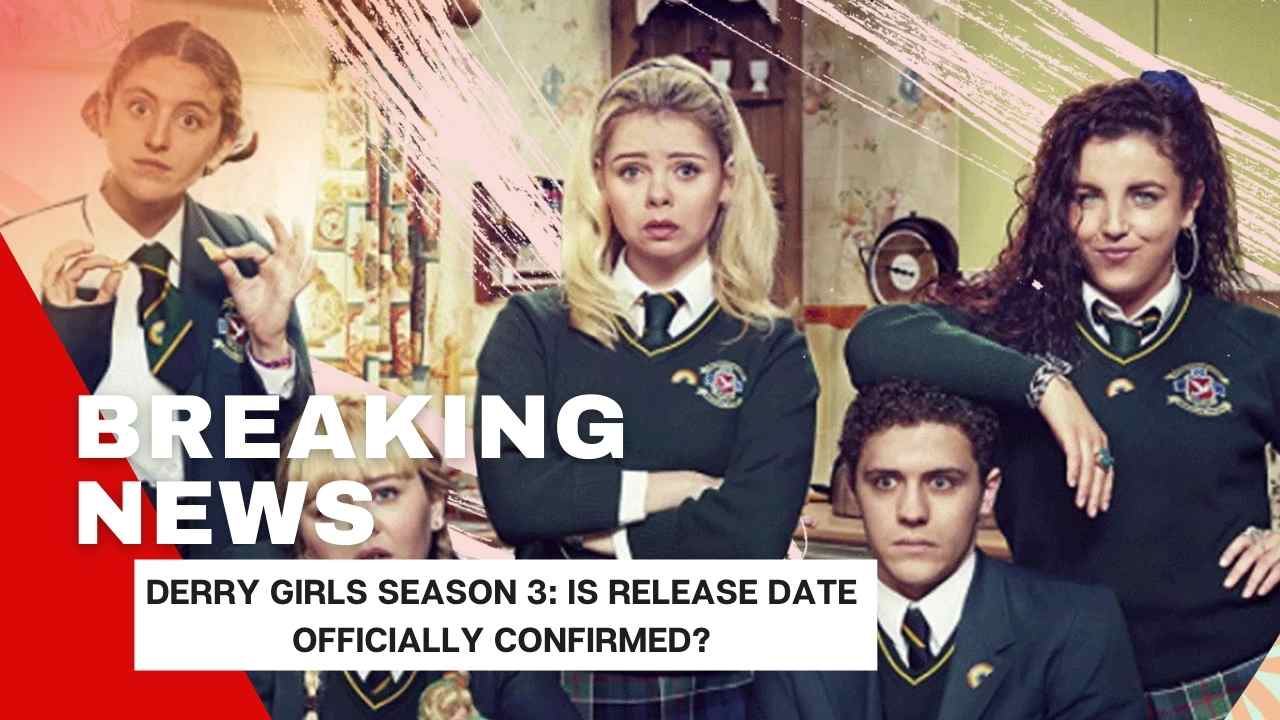 The making of Derry Girls season 3 was supposed to start in June 2020. However, it was delayed due to the ongoing pandemic. On November 1 2021, Nicola Coughlan shared a behind-the-scenes production; hence, the show must come out by 2022. We cannot tell how soon, but creator Lisa McGee had shared an image to her Twitter saying that she is "fine-tuning" the upcoming episodes of Derry Girls Season 3, so maybe we do not need to wait for so long after all.
Derry Girls Season 3 Cast
The forthcoming series is said to have th beloved cast from the previous season.
The characters include Saoirse-Monica Jackson as Erin Quinn, Louisa Harland as Orla McCool, Nicola Coughlan as Clare Devlin, Jamie-Lee O'Donnell as Michelle Mallon, and Dylan Llewellyn as James Maguire. Along with Tara Lynne O'Neill as Ma/Mary, Kathy Kiera Clarke as Aunt Sarah, Siobhan McSweeney as Sister Michael, Tommy Tiernan as Da/Gerry, Ian McElhinney as Granda Joe, Kevin McAleer playing Uncle Colm and Leah O'Rourke as Jenny Joyce.
Ardal O'Hanlon appeared as Mary's cousin Eamonn in season two, but it is not confirmed whether we will see more of Eamonn this time.
Derry Girls Season 3 Plot
The new season 3  will follow the storyline of a budding romance between James and Erin, specifically the "will-they-won't-they "vibrancy between Erin and James, as seen at the end of series 2. The plot might seem a little indistinct at the moment, but we can expect a lot from the upcoming series. In 2019, the creator said that the new season would pick up in 1995 and have a positive hint as peace and the Good Friday Agreement of 1998 are to be seen.
There are also mentions, as one of the Derry Girls crew might leave for "a rival gang," and this season could centre on "how the others try to get them back and deal with that.", and also might have a political back story. Imagine the drama already!
Carnival Row Season 2 Won't Release on Amazon Prime in Feb 2022
Whatsoever will the storyline is, there's going to be lots to get excited about. Cast member Nicola Coughlan had told in an interview how she had chatted to McGee about the storylines of season three and exclaimed how brilliant they are. And how incredible she wanted to do it right then, But they had to wait until the production started.
Derry Girls Season 3 Trailer
The trailer for Derry Girls season 3 shows us the group getting arrested, and we are starting with a bang! On January 20, 2022, the trailer was finally released, and fans got hyped up for the shots of the final season. We get glimpses of our favourite girl gang getting into their 'regular' trouble.
Brace up for the last season of this epic comedy series will take you on a ride of thrill and fun along with our girl gang doing their usual!