This year, Netflix will release the popular teen rom-com, Tall Girl 2! As soon as fans came to know about the upcoming sequel to 2019, Tall Girl, they have braced up for the drama to unfold one more time. As we go about in the life of Jodi Kreyman, the TALL GIRL, get ready to see what further twists of fate await her this time. Read on to find out more!
Tall Girl 2 Release Date
Tall Girl 2 will release on February 11, 2022, on Netflix! The movie will come out at 8 am UK time. The streaming platform has announced the epic release on its page, and fans cannot wait for the new season.
The last season was a success, and watchers like it as it had garnered over 41 million views within the first month of its release.
Tall Girl 2 Cast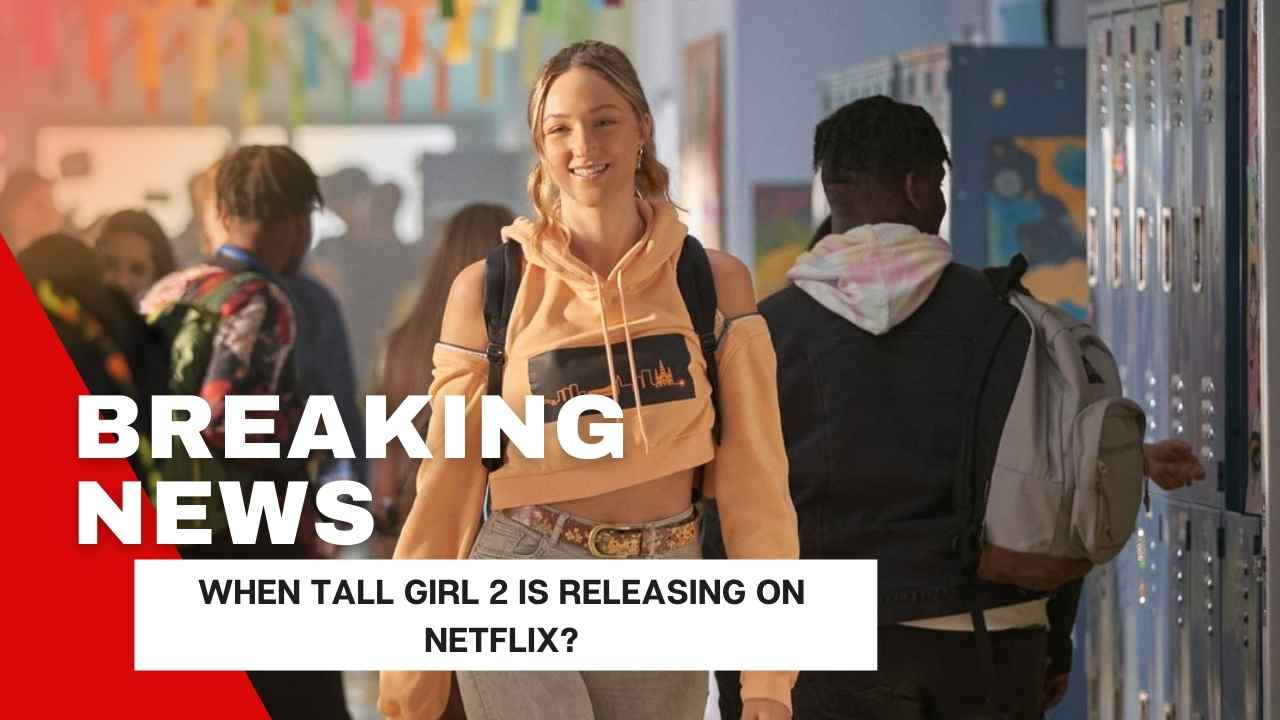 Netflix revealed that Tall Girl 2 would have the favourite characters come back for the sequel.
The Emily Ting directed teen movie is a must-watch, and you will fall in love with our tall girl and her friends! The movie's cast will namely include Ava Michelle, playing the main character (Jodi Kreyman), Sabrina Carpenter, the sister (Harper Kreyman), Griffin Gluck as Jack Dunkleman, Chris Wylde as Corey Dunkleman, Luke Eisner as Stig Mohlin, Anjelika Washington as Fareeda, Rico Paris as Schnipper, Johanna Liauw as Stella, Clara Wilsey as Kimmy Stitcher, Steve Zahn as Richie Kreyman, Angela Kinsey as Helaine Kreyman, Rachel Thompson as Madeline Lee, and Jan Luis Castellanos as Tommy Torres.
The other cast members and characters include Odessa Feaster as Fareed's Mom, Doug Spearman as Fareeda's Father, Kevin Miles as a waiter, Sarah S. Fisher as a waitress, Ronald Joe Vasquez as a part of the audience.
Fans are beyond pleased to watch these characters return and see where the story will take them now.
Tall Girl 2 Plot
The plot of Tall Girl 2 will be somewhat similar to the previous storyline, where we dive into the life of Jodi Kreyman, an insecure 16-year-old who is 6 ft and 1.5 inches! The story tells us how she faces criticism and is somewhat segregated from the rest of the teens because of her height, which she has no control over.
The new movie will focus on how Jodi Kreyman, after her inspiring speech at the homecoming dance, is now not considered the TALL GIRL but has gained popularity, is confident, has a boyfriend and is loved by all. Well, almost all. She has some miscommunications after she grabbed the lead role in this year's school musical that started causing rifts with those around her, supporting her and posing trouble to her new 'normal' life. Now we will see how she takes a stand and proves herself correct. The movie will be a good watch for most of it, and we can expect some solid plot lines coming.
Tall Girl 2 Trailer
 Netflix released a trailer for Tall Girl 2 to give us a glimpse into the upcoming movie and what to expect. So far, it looks very promising, and we are hoping to be just as good!
The trailer shows how Jodi's role in the musical brings the attention of Tommy to her creating a new challenge for her almost under the bus relationship with Jack.
Fast & Furious 10: From Release Date, Trailer To Cast Here's Everything We Know So Far
 Jodi eventually rejects Stig at the homecoming dance after a PHENOMENAL speech about how she's got newfound confidence within herself. As for now, she's just landed the lead in the Spring musical. Everything seems to be going well for our protagonist but not for long.
Soon, the insecurity deep inside her begins to get to her, and Jodi finds herself in a not-so-good situation. Between these unnerving experiences, along with her new budding connection with her handsome co-star, her world is in the mayhem. She needs to turn to her close friends and tight-knit family for guidance to survive yet another year at high school.
So will Jodi eventually break through her bad times, or will this take over Jodi's happy life running her perfect moment?
 Find out this February on Netflix!