Fans of one of the most popular Fast and Fast & Furious franchises can tighten their seat belts as it is official! The makers have announced the release of Fast & Furious 10, and fans cannot keep calm!
The tenth instalment of the superspeed movie series will feature some new and famed characters, and the movie is getting a release this year itself! Gear up for this will be one hell of a ride with Fast & Furious 10.
Fast & Furious 10 Release Date
Fast & Furious 10 was announced to be released on May 19, 2023, in the USA. Fans highly anticipate the new move.
The Last Kingdom Season 5: Lady Aelswith Teased the Fans With a Release Date
The last part of the movie was released on June 25 2021. The production of the film was supposed to start in early 2022. Right after Fast & Furious 9, Vin Diesel, a part of the movies, confirmed that Fast & Furious 10 and 11 would start filming in January 2022.
Fast & Furious 10 Trailer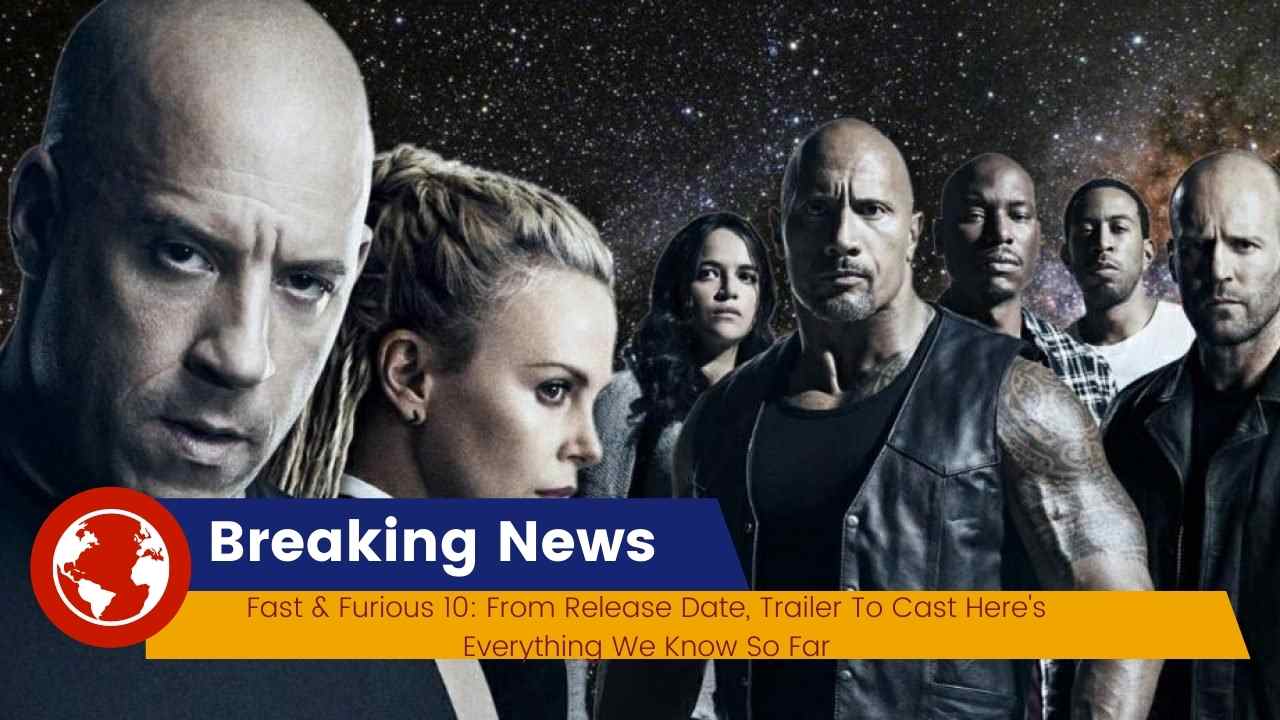 There is no official trailer for Fast & Furious 10 as it is in the making, and next to nothing has been released till now. As it is reported that the filming will start in January 2022, fans might get some behind-the-scenes footage during the ongoing shoot. If not, we might have to wait until nearer the end of this year to see any new footage.
If we relate with the last part of the movie, F9 was to be released in June 2020, and its first trailer was released in January 2020. Therefore, we can assume a similar timeline, and the trailer Fast & Furious 10 is to come out around November.
Fast & Furious 10 Cast
The cast for Fast & Furious 10 is not confirmed yet. The movie will be directed by Justin Lin, like usual.
We can expect the following characters to be present as the last parts of the film, as reported by several sources, Vin Diesel as Dominic Toretto, Michelle Rodriguez as Letty Ortiz, Tyrese Gibson as Roman Pearce, Ludacris as Tej Parker, Jordana Brewster as Mia Toretto, Sung Kang as Han Seoul-Oh, Nathalie Emmanuel as Ramsey. While the characters of John Cena as Jakob Toretto, Charlize Theron as Cipher, Jason Statham as Deckard Shaw, Lucas Black as Sean Boswell, Cardi B as Leysa, and Jason Momoa is not confirmed yet.
However, we have a piece of sad news. The Rock mostly won't be a part of the new movie as he has reported, and there is a piece of good news that the famous 'Aquaman', Jason Momoa, will take an entry into the cast. Johnson hasn't responded to Diesel's post, which told him to come to the sets, and we honestly have no idea how this will unfold. Maybe another private chat like before Fast & Furious 8, which had him return in that movie.
The whole family of the franchise even grew with the surprise return of Sung Kang as Han, so we can expect him to return as well alongside Michelle Rodriguez as Letty, Tyrese Gibson as Roman, and Nathalie Emmanuel Ramsey. We can also assume that we can look forward to multiple cameo roles and bit parts for characters across the entire series in the primary cast. That will include Lucas Black as Sean Boswell, Bow Wow as Twinkie, Jason Tobin as Earl Hu and Shea Whigham as Agent Stasiak.
The Outfit Release Date Pushed Back Release Date by Three weeks
Fast & Furious 10 Plot
There is no news about the plot as it is still not disclosed. Fans will have to wait for any latest report by the makers patiently.
Stay tuned for the latest updates, and make sure you are ready for this supersonic, exhilarating experience once again!