Netflix has recently announced the release of the workplace comedy- Space Force season 2. The comedy of the workplace returns to the streamer on February 18.
Officers played by Steve Carrell, John Malkovich, Tawny Newsome, Diana Silvers, and Ben Schwartz return to duty in the second season of Netflix's Space Force.
 On Tuesday, Netflix announced the comedy's return date and revealed the new season's first key art poster and screen time images. Space Force is a workplace comedy set in the new branch of the United States Armed Forces, and it follows the seemingly bright minds and brave souls who attempt to lay the groundwork for its future. After working together on The Office, the comedy series reunites Carrell with showrunner Greg Daniels for an extremely fun series.
The series stars Steve Carell, its co-creator, The Office US, and Parks and Recreation helmer Greg Daniels as General Mark Naird, a decorated pilot.
He finds himself entrusted with establishing a new branch of the armed forces, which is the United States Space Force. As per the White House's orders, his mission is to get the US back on the moon by 2024. After uprooting his family to relocate to a remote military base in Colorado, Naird encounters several individuals in his new co-workers, from scientists to astronauts.
The Curse of Oak Island Season 9 Episode 12: New theory Could lead Laginas to the 'Biggest' ever excavation
Space Force Season 2 Release Date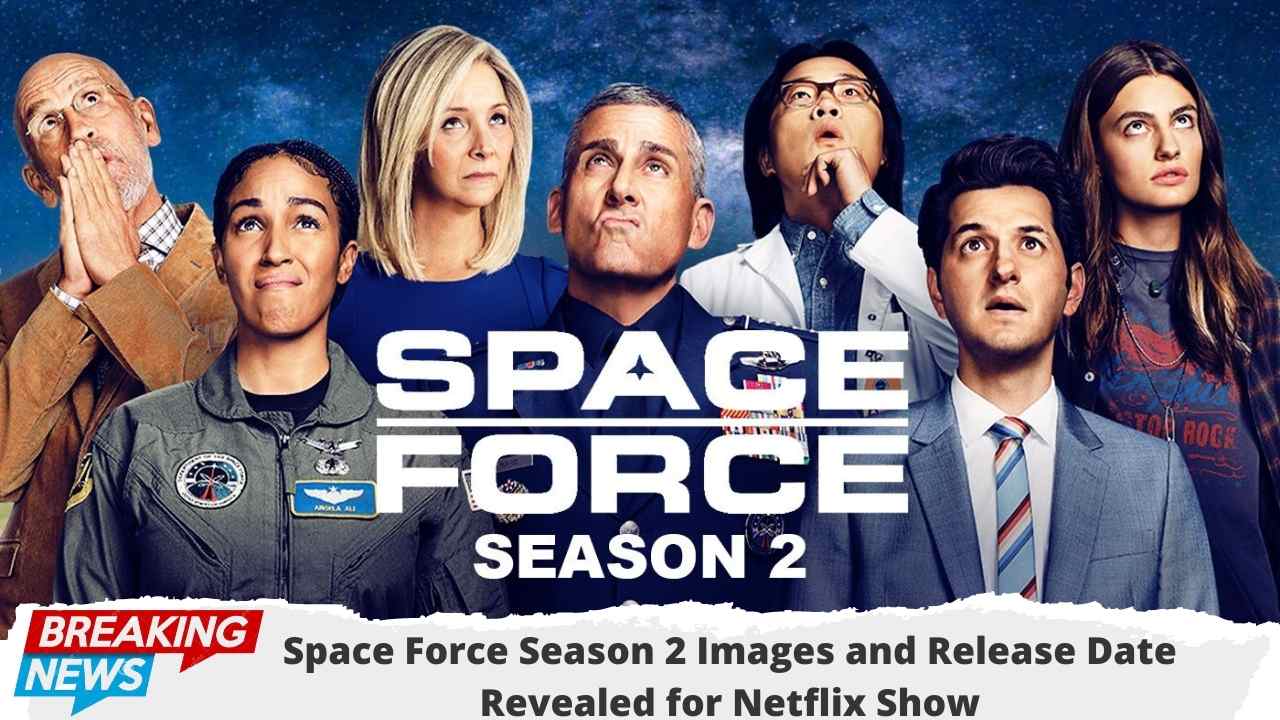 The release date for the fan-favourite Netflix series, Space Force season 2, is all set to be on February 18, 2022.
Space Force Season 2 Cast
Season 2 will consist of seven episodes each of 30-minutes.
Space Force would not be the show it is without Steve Carell, who plays the role of Mark Naird, so he will certainly make a comeback.
The cast also includes Maggie, Played by Lisa Kudrow, John Malkovich as Space Force's head scientist, Ben Schwartz as the force's social media director, Diana Silvers as Naird's teenage daughter, and Tawny Newsome as a helicopter pilot-turned-astronaut. Season 1 of Space Force was released back in May 2020 and featured several episodes that were directed by filmmakers including Paddington, helmer Paul King, and Dee Rees.
Space Force Season 2 Plot
According to Netflix's synopsis, Space Force season 2 tells the tale of a decorated pilot with dreams of running the Air Force. The celebrated four-star general Mark R. Naird, played by Steve Carell, is thrown for a loop when he finds himself tapped to lead the newly formed sixth branch of the US Armed Forces: Space Force. Sceptical but dedicated, Mark uproots his family and moves to a remote base in Colorado to fulfil this mission he was selected for.
The White House commissions him and a colourful team of scientists and "Spacemen " to get American boots on the moon once again in a hurry and achieve total space dominance from the world. The series comes from outstanding co-creators Steve Carell and Greg Daniels, who were behind The Office.
Space Force is a new kind of hilarious and fun workplace comedy, where the stakes are sky-high, and the ambitions of the officers are even higher. John Malkovich, Diana Silvers, Tawny Newsome, Ben Schwartz also play in the series alongside Lisa Kudrow, Jimmy O. Yang, Noah Emmerich, Alex Sparrow, and also Don Lake. Howard Klein/3 Arts serves as executive producer, with Daniels as showrunner.
Space Force Season 2 Trailer
There has been no official release for Space Force season 2.
Fans across the world are eagerly anticipating new updates and release dates for the comedy workplace series. It is no doubt that it will be released soon enough and will leave the fans looking out for a new turn of events and hilarious incidents as Carell juggles his way to making them detached from the world and go onto the moon.