Often, we need a small break from all mind-bending and intense themes. Sometimes, we want to watch a heartwarming, feel-good movie. Simple family dramas on the big screen also take us back to when we just lounged and watched movies with the family. And guess what? Tyson's Run is coming to your rescue!
The inspirational movie's family and relationship genre-based will do just the job with a very intriguing back story and drawing attention to a severe health syndrome. This movie will leave you awe-struck. The more simple the film, the more fascinating the experience will be. This jolly going movie will make you its fan for sure.
Tyson's Run Release Date
In theatres, Tyson's Run will be released on March 4, 2022! As of now, this movie will be up to watch only in theatres and might eventually be available to access across online streaming platforms.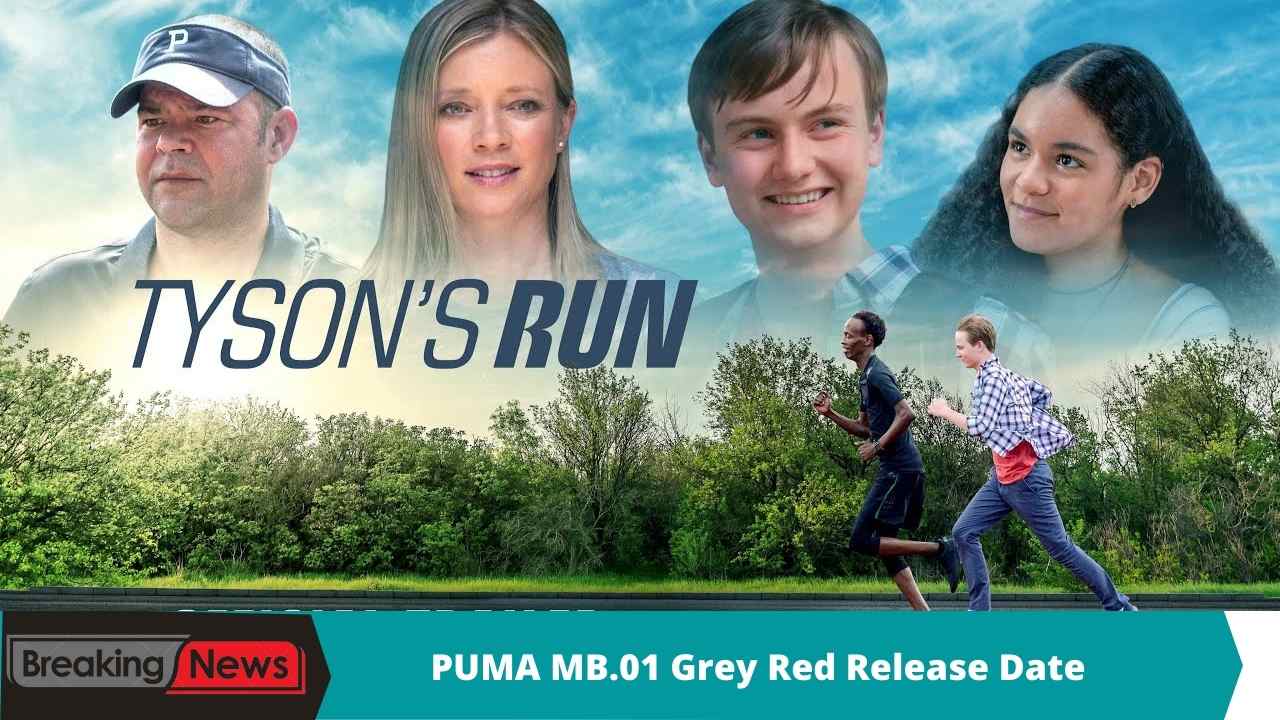 The film has been in the making since 2018. Makers had released the trailer back on November 23, 2021. Viewers are inclined to watch the movie and see how the plot unfolds. With an insight available about the film released, fans are excited to see if it lives up to the expectations of being simply a 'good' movie.
Tyson's Run Cast
Kim Bass directed Tyson's Run has fascinating and quite famed cast members. Major Dodson as the main character, Amy Smart, Barkhad Abdi, Layla Felder, Rory Cochlane, Reno Wilson, and many others are part of the movie.
 The movie has Tyson, Eloise, Aklilu, Shannon, Sweeny, Bradley Burton, Jonesy, Ms Fernandez, Billy, Bobby Hollerman, etc., as the characters played by the actors. There are several other characters like Kidman, Markum Mayor, Sports Reader, Police Sergeant, Coach Rousseau, Mattern, Nurse, Pasto, Teacher, Commentator, Runner, several kids, and crucial characters in the story, the marathon runners.
They all seem to have done a lovely job, as seen in the trailer. Fans have high expectations regarding the release of Tyson's Run.
Tyson's Run Synopsis
The synopsis of Tyson's Run is very intriguing. It throws light on Autism and focuses on our main character, who is autistic and how he, through his sheer hard work and dedication, goes on to become a marathon champion. At the same time, the movie also brings forth issues regarding family and relationships and issues regarding them.
The plot is, as of now, expected to be as how 15-year-old Tyson, who has Autism, has to go out in the real world. He is experiencing his new life at a public school he had just joined. He also has a very close but somewhat strange relationship with his family and prioritises them. Their family is falling apart, and Tyson tries to keep them together. Tyson helps his father clean up after the football team, in the evening and during this time, he meets Akililu, a champion marathon runner. Both of them become excellent friends fast.
The story takes an inspirational turn when Tyson decides to follow Aklilu's lead to take part in a marathon and run himself. Despite Tyson's conditions, he wants to please his dad to win his approval. There might be some strained relationship between him and his dad or the parents, which this movie might explore.
With the help of the 'friend' and his parents, Tyson learns that one can achieve anything one desires with enough devotion and faith in oneself. All it takes is a little e courage to take the first step, and a new world awaits us on the other side of our fear. With the main character having a syndrome like Autism, the movie focuses on how we should work on ourselves and overcome barriers between us and our dreams. This drama movie will be packed with emotions and keep you on the edge of your seat until the end.
The movie's tagline is reported to be, 'Overcoming the odds is as simple as taking the first step', and it surely will be the feel-good movie you want to experience.
So will Tyson be able to fulfil his dreams? Does he succeed in keeping the family bound together? What does it take to achieve what we want?
Stay tuned for Tyson's Run as the drama unravels this march, and we get to learn a happy lesson!