Netflix has released a heart-warming, musical movie for kids and the family. The film was released last year and made available to stream online just a few days ago. People love it, and it's called Riverdance: The Animated Adventure. This film celebrates magic and dance and joy advancing through life! The animation has garnered parents' attention, and they are beyond satisfied with this kid's movie.
Reviewing the 2021 movie, Riverdance, they have called it an exceptional piece of work and how they find it enjoyable with kids! Teaching how to go on with life even when grief hits, one can stand up and walk, or even better, dance his way to grow and thrive. This famous Irish legend made into an animated movie is what one exactly needs in these times and will surely put you in a gleeful mood!
When Was It Released?
The streaming platform premiered  Riverdance on January 14, 2022. The film was initially released in May 2021 in the United Kingdom. This year, the animated movie was made available for streaming for watchers, and it has been in the good books of those who have watched the film.
With an IMBD rating of 5.4 out f 10 and still counting, this Irish musical is a fantasy dream come true for a child.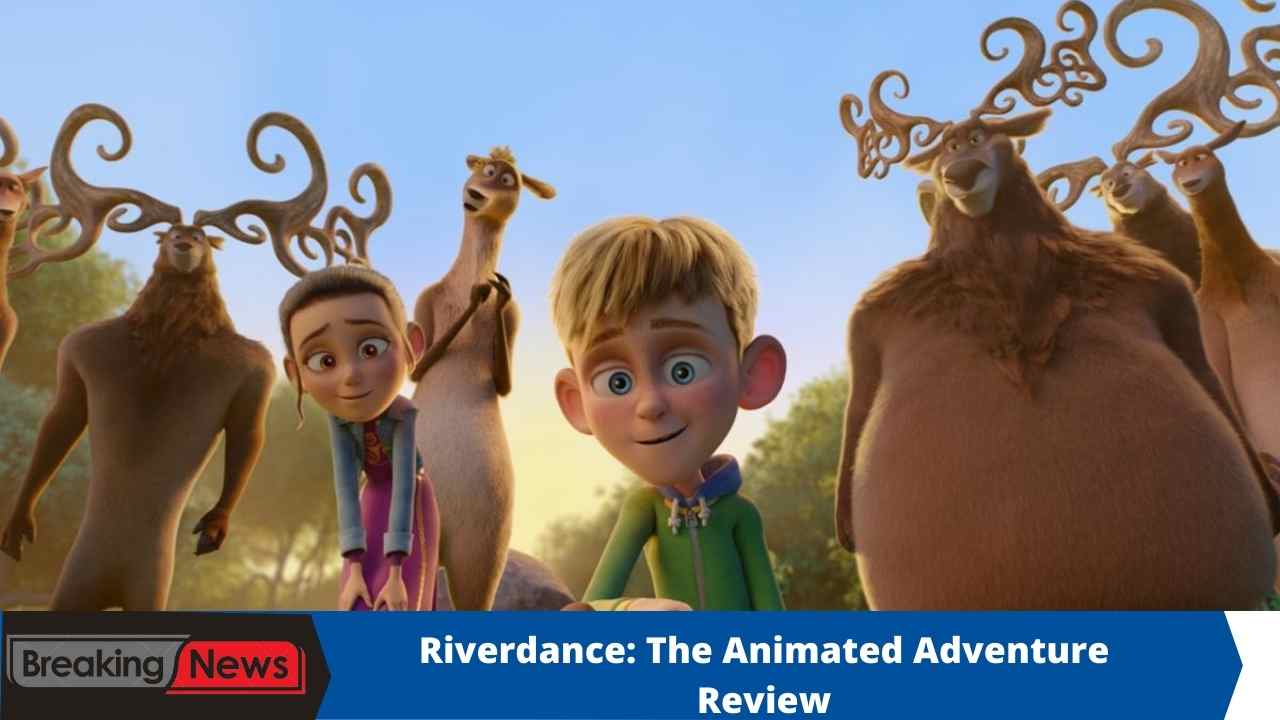 Who's in the Cast?
This movie has been described as a 'Fancy footwork meeting furry fun'; this thrilling adventure is sure to make you want to groove and just lay back and enjoy. The characters in Riverdance will make you fall in love with them. The characters in the Eamonn Butler and Dave Rosenbaum directed, children's dance-musical, are namely, Patrick, the grandfather, Keegan, Moya, Penny, Benny, Grandma, and Margot, other characters in the movie are a gatekeeper, the huntsman, a scratch talent, a priest, Liam and bros, people of the town and the whole herd of the mystical deers. They play a crucial role in the plot.
Famous actors and online content creators are a part of the cast, and they did a fantastic job, as one can tell when watching the movie. Members of the cast include Pierce Brosnan(grandfather), Sam Hardy(Keegan), Hannah Herman(Moya), Lilly Singh (Penny), Jermaine Fowler(Benny), Pauline McLynn(Grandmother), Ailing Bea(Margot), the additional charters were voiced by John Kavanagh, Brendan Geeson, Danny McColgan, John McColgan, Brian Tynan, Jessica Kardos. Scoot Barrow, Stephen Delahunty, Conor Drum, Rory Kardos- Ivess, and Thomas Lappin have voiced the dancing magical deer herd.
The actors have done such perfect work that the movie becomes such a delicate bundle of flowing emotions.
What's the Plot?
The synopsis of the animated movie starts as we are introduced to Keegan, who is shown struggling to cope with the death of his grandfather, whom he dearly loved. Still, now with him gone, Keegan starts to question the things he did with his grandfather and is in a 'rebel' phase and forgets one thing that his grandfather always told him to remember. Kegan has never let the light die out in the lighthouse to keep the evil huntsman away from the herd of mystical deers in this riverside, beautiful of simple folks.
It is believed that these mystical deers, which are shown to have such elaborate and majestic antlers, have magical powers and their thud to the ground when they dance keeps the river water running. When Keegan starts to loo over his duties, still in grief with his loss, the result is terrible as the evil hunter has now gotten into the vicinity, and Keegan and his group must find a way out!
With this, Keegan, our Irish main character, along with Moya, the former's Spanish amigo, sets on the thrilling adventure to save the Day where they come across these dancing deers and have the gig of their life! With magic, dance, love, lessons on growing up and how to move on, this movie's a complete package.
The film presents breathtaking scenery from Ireland and gives an insight into traditional Irish customs. Although the grown-up audience has come up with a flaw or two, whether it being regarding either over-done or halfhearted accents from some characters or the easy prediction of the movie where magic helps the good guy save the Day, this movie is well- received by audiences as it shows how to deal with a personal loss or how life is a brilliant journey where we all will eventually find happiness and how majestic those deers looked, one cannot ignore these beasts of dancers. The movie is based on a musical and a dance-musical, this is a very casual watch for small kids and their parents for some happy time!
Is There More?
Film-makers have not released any news yet regarding the release of part 2 to Riverdance. Since the last time the film was initially released a year before it was available on Netflix, fans might have to hang tight for this one.
So have you joined Keegan and Moya on their dancing adventure to save the Day?