Netflix's spin-off of Big Mouth is now ready to come out in 2022 as an all-new animated show, Human Resources! The streaming platform has announced the official release date of a new adult comedy animation series to be sooner than one might expect.
Human Resources will be a part of the new shows Netflix has been releasing in 2022, and watchers are delighted for the release. With monsters to help humans in their lives from birth through their teens and adulthood till the end.
In the Land of Leadale Episode 3: Is It Returning? Renewed or Canceled!
Human Resources Release Date
The brand new animation series Human Resources officially has a release date now! The new series will come out on March 18, 2022, on Netflix! The timing for the release is said to be 12:01 a.m. PT/3:01 a.m.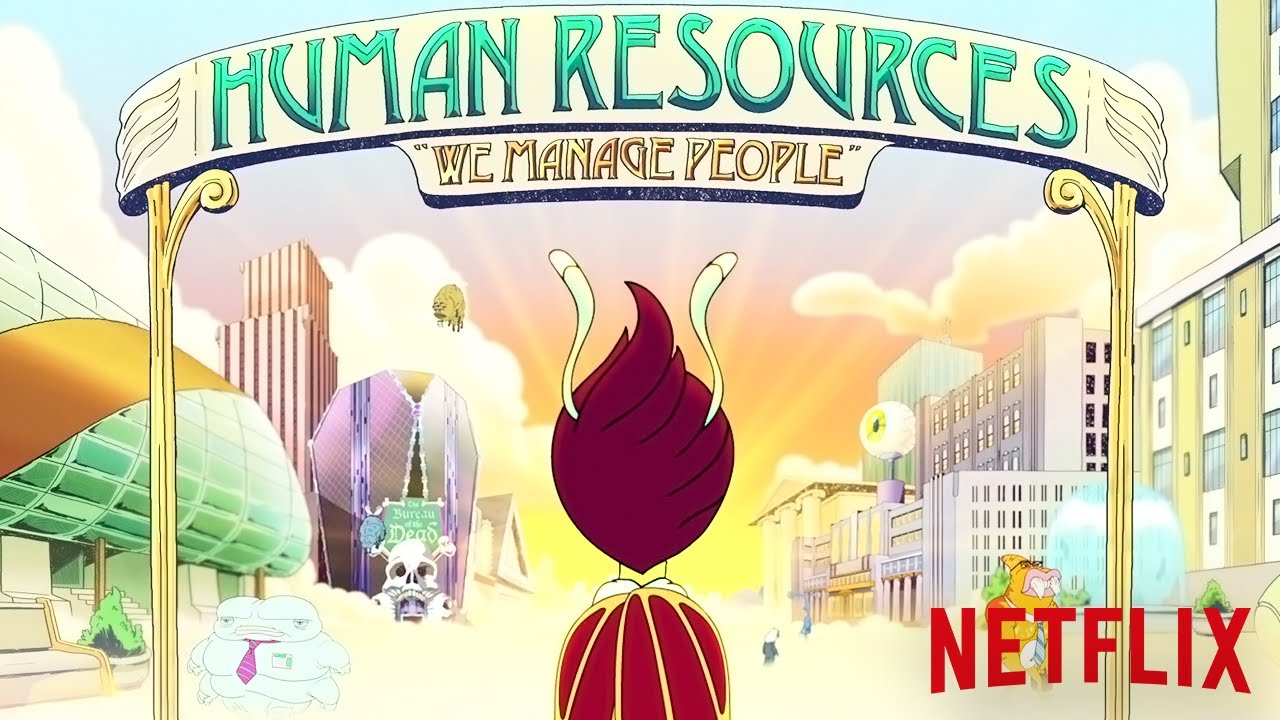 Watchers are very excited and have reacted with great zeal to all the teasers and trailers of Human Resources, which Netflix uploaded on January 12, 2022. The official date was revealed at the Big Mouth season 3 panel at New York Comic-Con.
With March 18, 2022, coming closer, fans of Big Mouth are excited as to what Human Resources will offer to the audiences.
Human Resources Cast
The new Netflix series Human Resources will feature the main cast of voice actors from Big Mouth! The creators of Human Resources are Kelly Galuska, Nick Kroll, Andrew Goldberg, Jennifer Flackett, and Mark Levin and produced by Brutus Pink and Titmouse, Inc.
The monster characters of this show are namely Shame Wizard, Gavin the Hormone Monster, Mona the Hormone Monstress, Depression Kitty, Sonya, Rochelle, Maury, Keith, Connie, Simon Sex, Pete the Logic Rock, Petra the Ambition Gremlin, Tito The anxiety Mosquito, Emmy, and Walter.
The voice actors of this show are of enormous fame. They are David Thewlis (Shame), Bobby Cannavale(Gavin), Thandiwe newton(Mona), Pamel Aldon(Sonya), Jean Smart (Depression Kitty), Keke Palmer (Rochelle), Nick Kroll(Maury), Maya Rudolph(Connie), Randall (Park Pete the Logic Rock), Henry Winkler(Keith), Rosie Perez (Petra), Maria Bamford (Tito), Aidy Bryant (Emmy), and Brandon Kyle Goodman (Walter).
Human Resources Plot
Human Resources has its plot set in the world of the monsters featuring workplace comedy while helping and guiding humans through their lives. These monsters are our protagonists, and even though they are 'mythical creatures', they possess many human qualities themselves.
The teaser introduced us to the bizarre yet exciting members of the official department. They each watch over the daily lives of humans, controlling every aspect like their moods, attitudes, and feelings and guiding them through various circumstances.
Though animation, this show is not really for the kids as it has graphic and sexual content for the laughs. The mythical creatures are shown to look after the lives of a group of 7th graders whose everyday activities are being showcased from childhood growing up to adolescence passing to adulthood.
The various characters in Human Resources have certain powers. Like Depression, Kitty is portrayed as responsible for the gloomy and depressive feelings inside us. Then we have the Shame Wizard, who is accountable for whenever we humans are guilty. At the same time, the hormone monsters take control of what we do as we go through puberty. This quirky, witty sitcom will feature raunchy comedy with a dash of solid language and powerful punchlines.
The Chainsmokers Announce Release Date for First New Music In Three Years: Listen
Connie, the female hormone monster, is advising girls through puberty. She shows teenage girls that, after all, it's not so bad being a girl, and if she smells good, it is only because of bubble baths, while Maury, The male Hormone Monster, is a monster that helps adolescent males through puberty. Maury has a stomach of steel, and he helps get teenage boys to masturbate and explore their inner self to tell them about having sexual intercourse with a wall, and so much!
With the release date coming closer, the anticipation has gone much higher, and are you ready for the monsters to take over your lives?