One of Taylor Sheridan's many instantly popular crime dramas is Tulsa King. The main character of the story is a Mafia capo who was just released from prison and sent to Tulsa, Oklahoma, to start a criminal enterprise. Tulsa King made its debut on November 13, 2022, and although it has only been airing for a short while, its fan base is growing rapidly.
The gangster comedy-second drama's season has thus been ordered by Paramount Plus, much to the ecstatic delight of viewers. Every time a new episode has been released, anticipation has been growing among viewers as they learn that the show has been renewed for a second season.
The anticipation for the second season is currently at an all-time high because of the cliffhanging first season conclusion. When will the second season of Tulsa King air on Paramount+? What will be the storyline? Here is all the information you require about Tulsa King season 2.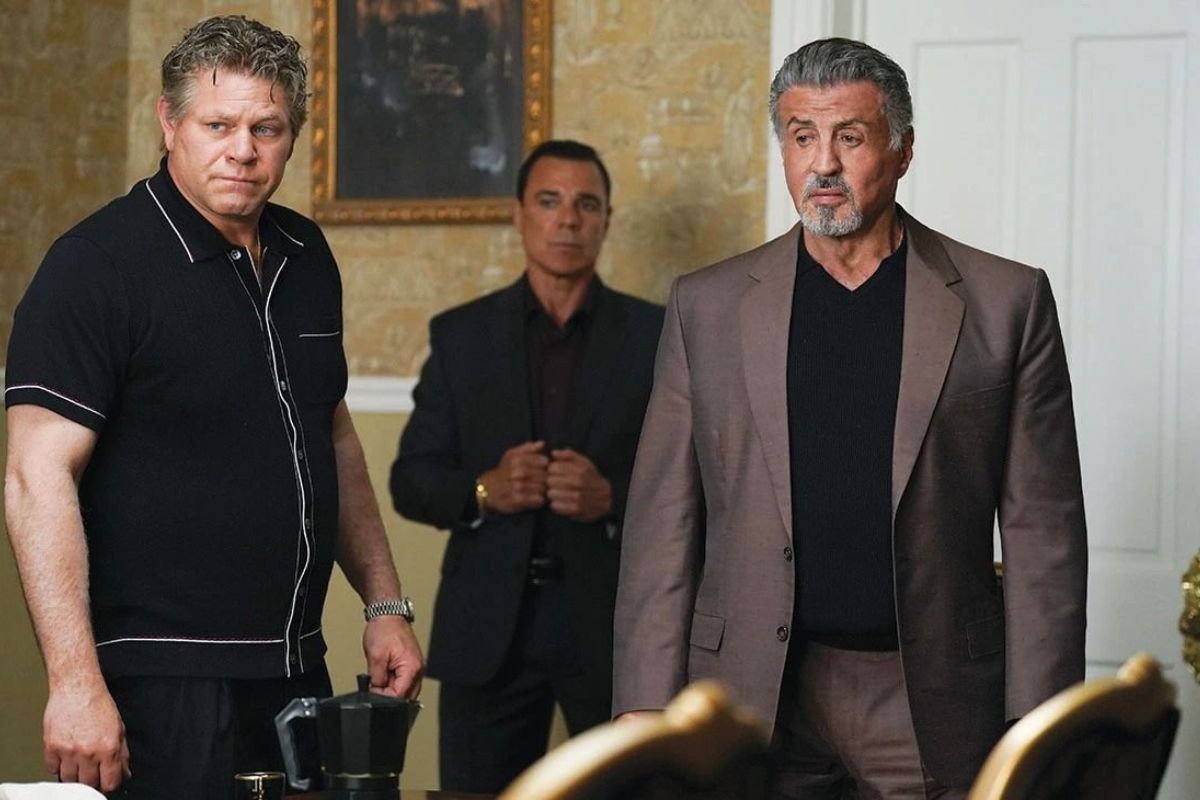 Paramount+ renews Tulsa King for season two
On November 30, 2022, Tulsa King received a second-season renewal. After seeing the positive reception to the first few episodes, Paramount+ decided to renew the series. Paramount did a good job of promoting Tulsa King. The decision to air it immediately after Yellowstone paid off; with 3.7 million viewers, it set a record for the highest-rated series debut on all linear networks. It benefited from the big audience for the western series.
#TulsaKing season 2 is a go! Get acquainted with @TheSlyStallone's Dwight Manfredi now, exclusively on @ParamountPlus. #ParamountPlus pic.twitter.com/SJvopsyYCj

— Tulsa King (@TulsaKing) December 1, 2022
"Tulsa King scored as the #1 new series of the year, topping all others including the 'Game of Thrones' prequel 'House of the Dragon,'" said Chris McCarthy, President and CEO of Paramount Media Networks & MTV Entertainment Studios. "With its preview on Paramount Network, and on Paramount+, it shattered records, driving us to our biggest new sign-up day in history.
You know we have more articles related to the upcoming shows you may find interesting:
When is Tulsa King Season 2 release date?
Tulsa King's first season consists of 9 episodes. On January 8, 2023, the season 1 finale aired on Paramount+. Tulsa King Season 2 has no set premiere date, but we anticipate it to air in the autumn of 2023. This annual timetable has been used by Taylor Sheridan's popular series Yellowstone for the past four years. So anticipate Tulsa King to proceed in the same manner. Tulsa King's second season is most likely to be broadcast on Paramount+ in November 2023.
The storyline of Tulsa King Season 2
There were some unexpected turns in the first season finale. The death of biker gang boss Caolan Waltrip (played by Ritchie Coster) and the news that ATF agent Stacy Beale (Andrea Savage), who was shot in the previous episode, had survived were the two main stories of the first season finale.
The biggest development of the season, though, happened in the final few seconds. Towards the conclusion of the episode, Stacy arranges for the arrest of Dwight (Sylvester Stallone) for buying a federal agent. Phil Collins is playing him off as they drive him away while handcuffing him.
One thing is certain after a cliffhanger conclusion: the General will eventually be released from custody. He's detained because he paid off a federal agent. This could be part of a larger scheme to gain control of the Invernizzi family. It is challenging to foretell the course of these thrillers, I suppose. We ought to watch for new developments.
Cast of Tulsa King Season 2
During the second season, the main cast members who made it through the first one will return. Dwight "The General" Manfredi will surely return, as well as Sylvester Stallone. Also anticipated to survive to the second season is Andrea Savage (Stacy Beale). Below is a list of every major actor and actress:
Sylvester Stallone as Dwight "The General" Manfredi
Max Casella as Armand Truisi
Domenick Lombardozzi as Don Charles "Chickie" Invernizzi
Vincent Piazza as Vince Antonacci
Jay Will as Tyson
A.C. Peterson as Pete "The Rock" Invernizzi
Andrea Savage as Stacy Beale
Martin Starr as Lawrence "Bohdi" Geigerman
Garrett Hedlund as Mitch Keller
Dana Delany as Margaret
Annabella Sciorra as Joanne
Ronnie Gene Blevins as Ben Hutchins
Is a trailer available?
The second season of Tulsa King has no trailer as of yet. To learn more about the series, you can view the first season's trailer.
You know we have more articles about the upcoming shows:
Where to watch Tulsa King?
On Paramount+, you can stream every episode of the first season. See our page on how to watch Tulsa King from anywhere for more information. Do you anticipate seeing Tulsa King Season 2? Post a comment and let us know.