Big Mouth fans can now rejoice as this universe expands to a spinoff series after five seasons of the wacky adult animated coming-of-age series. Netflix animated spinoff named Human Resources has finally unveiled its first trailer and premiere today, giving Big Mouth monsters even more competition.
According to a recent press release by Netflix, Human Resources will be even more apprehensive and funny and bring back a few familiar characters along with some fun voice actors. These also include outstanding actors like Rosie Perez from White men can't jump and comedian Henry Winkler, who take on new characters like Petra the Ambition Gremlin and Keith From Grief.
There's definitely a lot of new exciting updates and information about the Big Mouth spinoff from Netflix, as the previous series had a huge fan following.
To know details about the Human Resources trailer to a release date and the plot of the series, keep reading to find out more.
Kirby And The Forgotten Land got Release Date in march 2022, New Trailer Appears
Big Mouth Spinoff Human Resources Release Date
The release for Human Resources is all set to be on March 18 of 2022.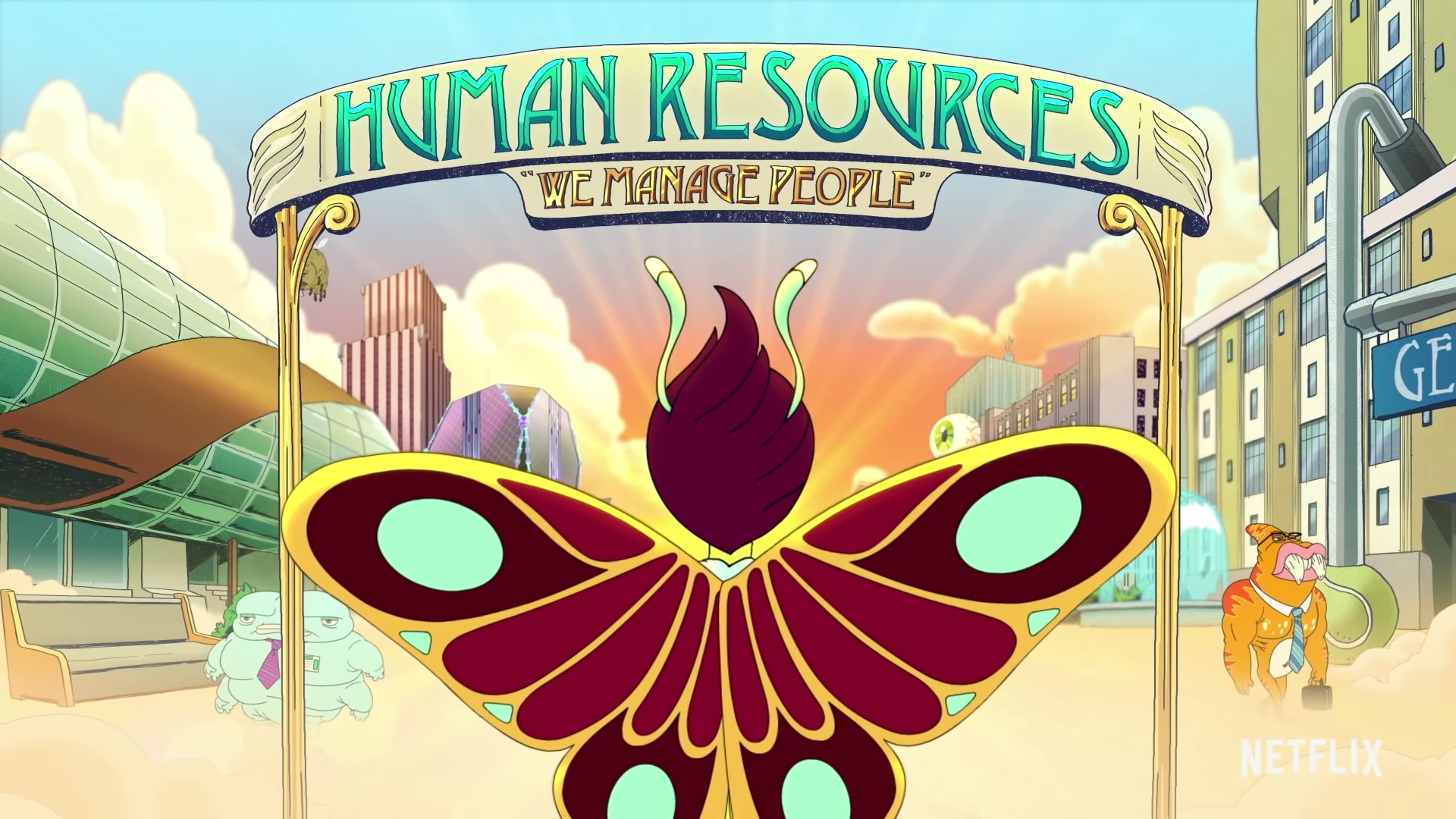 Big Mouth Spinoff Human Resources Cast
Big Mouth fame Nick Kroll and Maya Rudolph are voicing their exceptional talents in the animated series. Nick Kroll as Maury the Hormone Master and Maya in the role of Connie the Hormone Monstress are exemplary. We will also see other friendly and familiar characters like Pete, Walter, and Sonya appearing in Human Resources. In addition to this, we will get to hear Thandiwe Newton and Jermaine Clement as Mona the Hormone Monstress and Simon Sex, which is an exciting role.
Nick Kroll, Andrew Goldberg, Mark Levin, Kelly Galuska, and Jennifer Flackett are another very efficient creative team behind Big Mouth, are all set as executive producers on the Human Resources series.
Big Mouth Spinoff Human Resources Plot
The spinoff of the previously released show for BigMouth also sheds some light on the daily lives of the creatures like Hormone Monsters, Depression Kitties, Shame Wizards, and many more that help humans journey through every aspect of life from puberty to parenthood to their twilight years. It quickly becomes apparent that though the protagonists are normal creatures, they have a lot of humanity ingrained in them.
Big Mouth Spinoff Human Resources Trailer
The trailer of the show starts with an advertisement for the Human Resources company in which the fictional organization demonstrates the significance of the creatures to making humans what they are. While Hormone Monsters can tend to make humans feel things, there are also Depression Kitties that induce the feeling of sadness, Shame Wizards only summon humiliating moments, and even Lovebugs to connect people.
 Every single emotion that characterizes human nature is derived from the work of these creatures in the Big Mouth universe, and the new series promises to explore what happens behind the curtains of the world's most prominent creature organization.
Big Mouth Spinoff Human Resources Trailer
The trailer of the popular Netflix show showcases some very familiar faces that were part of Big Mouth's main cast, such as Mona the Hormone Monstress that is voiced by Thandiwe Newton. Quite another tremendous Big Mouth recurring character featured in the new show is Simon Sex, voiced by Jemaine Clement. Tito, who is a Mosquito, is beautifully voiced by Maria Bamford, and Gavin, who is the Hormone Monster, is beautifully voiced by Bobby Cannavale.
Human Resources is going to exclusively premiere on Netflix on March 18. All five seasons of Big Mouth are already available for viewers to stream on the Netflix streaming platform, with the sixth season that is expected to arrive later this year.
One thing is for sure: The show will almost certainly be both bawdy as hell and frequently hilarious, particularly with its intense cast of vocal talent.