The spellbinding docuseries Cheer is back with a bang, and guess what it is? It's Cheer Season 2! From following the lives of Novarro, our favourite group, get ready to cheer for the all-new season. This unscripted journey to winning a national title will put one in awe and fascination with the behind the scenes of often seeming easy sport 'cheerleading' and the hard work and hours that go into this passion of our beloved team from Novarro.
Stranger Things Season 4 Release Date Teased with Several Exciting clues
'Cheer' Season 2 Release Date
Cheer Season 2 will be released on the 12th of January, 2022! With the anticipation of brand new Season 2, directed by Greg Whitely, we take a step further into the lives of five cheerleaders and get a closer look into the ways of how this Cheer Team members from Texas gear up to compete in the National Cheerleading Championship held in Florida.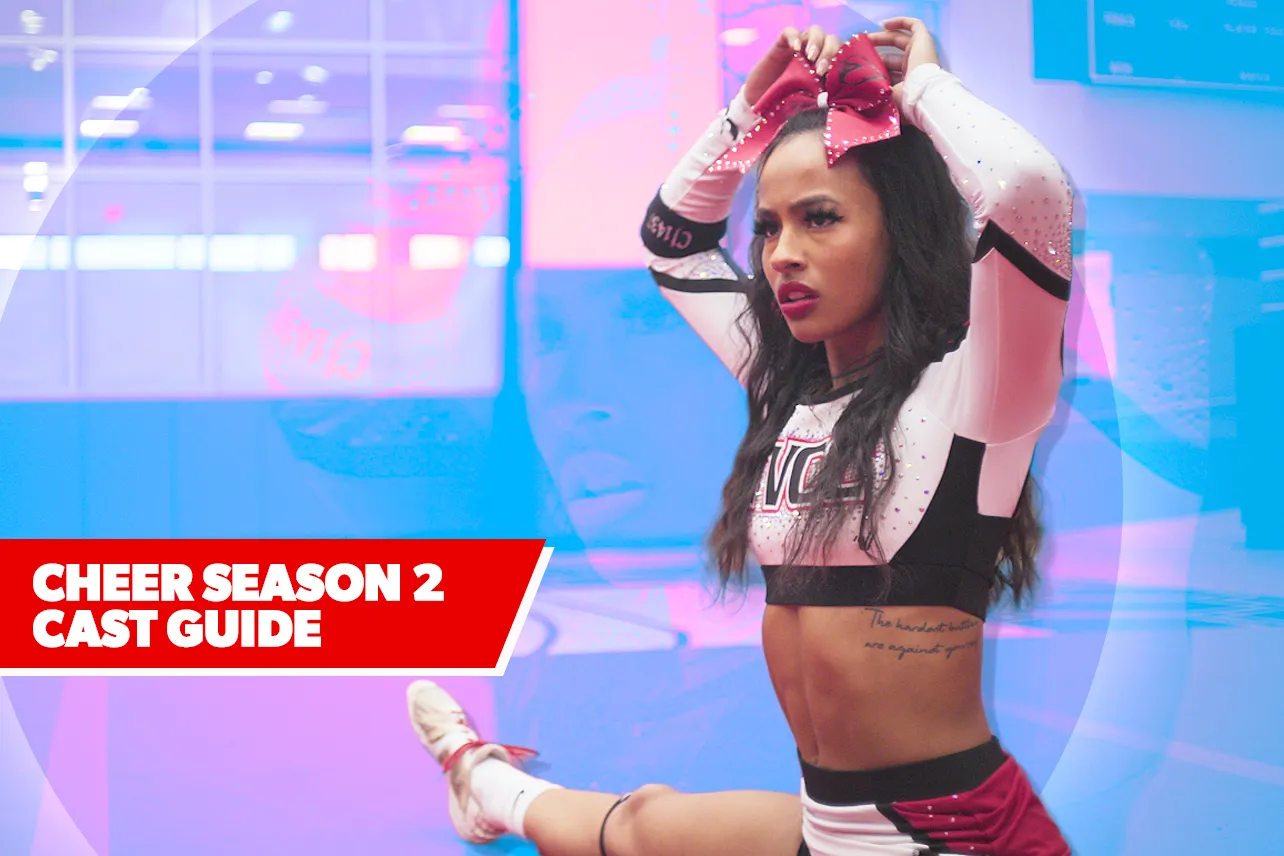 With the note of new rivalry with another team in this season, which is the talk of the town, we see how far they have come from in Cheer Season 1.
'Cheer' Season 2 Cast
Cheer Season 2 has all our beloved characters who, at first glance, are just like us, and we get to see some new faces as well. First, Head coach Monica Aldamawho is a favourite among the fans. With 14 national championships to her name, this coach has been a part of Novarro for 24 years. Next, we have our cheers, Gabi Butler, Morgan Simianer, Lexi Brumbrack, La'Darius Marshall, and Jerry Harris. All of them are the best and come together to make this reality show a hit among watchers. To add to the whole package, we have Gillian Rupert, Cassadee Dunlap, and Maddy Bru in Cheer Season 2 as our new faces, and we cannot wait.
'Cheer' Season 2 Plot
Being the championship-winning year, Season 2 brings us the Navarro cheer squad. Along with the offset of their careers as reality show celebrities and their cheerleading work, which is a passion for each character, they have a lot more to themselves than making their pyramid perfect. Ranging from interviews and popular events to guest appearances on shows like The Ellen DeGeneres Show and Dancing with the Stars, Navarro deals with their fans' overwhelming amount of love and fame.
With Monica Aldamawho, the Head coach, Cheer Season 2  takes us on the journey of five cheers in Navarro College. They are perfect in their field with mastery over cheering, but what seems to be the obstacle between them and the NCA cheerleading competition in Daytona, Florida, after winning the title for 14years?
Will' The Batman 2022′ Be Delayed? WarnerMedia CEO Says 'We Feel Good About the Date Right Now
Just the dash of rivalry between our team Novarro from Texas and their opposition team at Trinity Valley Community College; Coed Cheer Junior College Division. While Cheer Season 1 dived into the lives of Gabi Butler, Morgan Simianer, Lexi Brumbrack, La'Darius Marshall, and Jerry Harris, Season 2 shows us some new talents, some fresh faces with the same motives.
Season 2  also throws light on the rivalry team and tells us about their journey altogether. Be ready to get introduced to Vontae Johnson, Head Coach of Trinity Valley Community College team, and our characters' hardships. Filled with drama and loads of emotions, from happiness to breaking down, we can expect a bit more from Season 2. With the title of National Cheerleading Championship at their hands 14 times, we also get a glimpse of the mindsets of our different characters, such diversity but united with a single purpose: victory. Will Novarro win this title again, or will this be an unfortunate misadventure? This season will indeed present the answer to this quiz of the roller coaster of emotions and cheer.