Keanu Reeves is coming back as John Wick 4 very soon!
The filming for John Wick 4 began back in June of 2021. The movie was filmed in Japan, New York, Berlin, and Paris. Many believe that production for both John Wick 4 and John Wick 5 was supposed to go hand in hand. But due to the Covid situation, things had to go on, at a slow pace. 
The 4th part of John Wick has yet again faced a delay in its premiere. Due to the surge in Covid cases, the creators were not ready to take a risk. The franchise, which began in 2014, has consistently produced blockbuster movies, and it's still going strong. Keanu Reeves has also given the fans an insight into the film so that they know what to expect from the upcoming movie. According to him, there are a lot of new characters introduced! And, of course, there will be a ton of action and fighting.
This Is Us Season 6 Release Date, Cast, Episode Spoilers and Predictions
But what else can you expect from the 4th instalment of John Wick? According to Stahelski, it might not have a happy ending. Wick has killed a lot of people. Obviously, he is not going to live a peaceful life. There will be consequences for his actions! But considering that John Wick 5 is also on board, our main character is not dying anytime soon. 
Dan Laustsen is the cinematographer, and Chad Stahelski is serving as the director of the 4th instalment. But who is returning for the movie other than Keanu? Let's find out!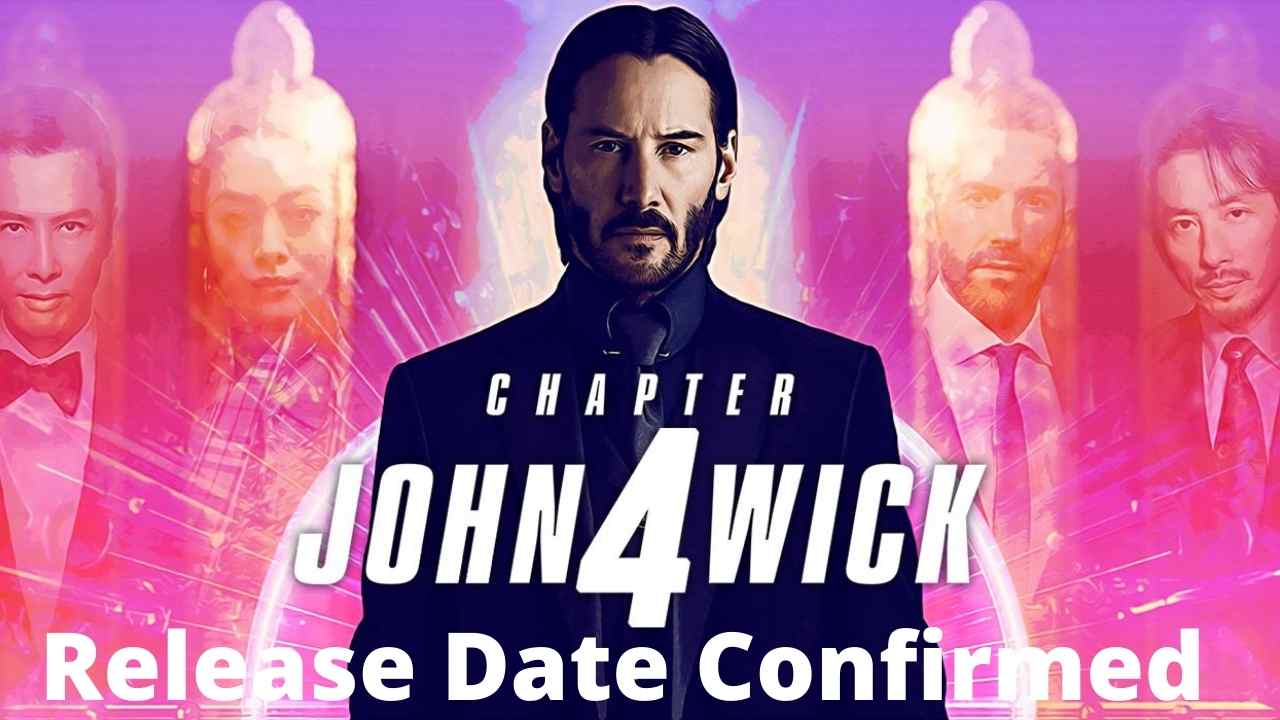 John Wick 4 Release Date
Lionsgate confirmed via a tweet that, sadly, John Wick 4 had been delayed until 2023. The film that was supposed to come out in May of 2022 will now premiere on March 24, 2023. The previous release date of the movie was clashing with Matrix 4. But of course, that would be too much of Keanu Reeves at the same time! Hence the film got delayed. But hopefully, in 2023, we won't suffer from any more delays. 
John Wick 4 Release Cast
In the titular role of John Wick, obviously, Keanu Reeves will come back. Great news for fans because Ian McShane is also returning to the franchise. The rest of the cast includes:
Laurence Fishburne

Lance Reddick

Ian McShane

Donnie Yen

Rina Sawayama

Shamier Anderson

Bill Skarsgård

Scott Adkins

Hiroyuki Sanada

Marko Zaror

Clancy Brown
You must be wondering what Chilean actor Marko Zaror is doing in the official lineup of the cast. Well, his character will be John Wick's latest adversary. Donnie Yen also had a fantastic time on the set! It seems like the form bonded well while filming for John Wick 4. And we can't wait to see them back on screens in 2023.
Mighty Express Season 6: Release Date, Cast, Trailer and Plot
McShane will star as Winston, who betrayed John by shooting him. But why did he shoot him? This might get answered in the upcoming movie. Lance Reddick and Fishburne will return as Charon and The Bowery King. Skarsgard hinted that his role does not fight much. It is hard to grasp what he meant by this. 
John Wick 4 Release Plot
Unfortunately, there is no plot synopsis for John Wick 4, but still, we know a great deal of information about it because of leaks and interviews. The upcoming film will pick up from the ending scenes of John Wick 3. 
In the last movie, John got wholly separated from his organization, and everyone believed that he died because he got shot. Fishburne revealed that the upcoming film would entail more plot twists like this one. In his words: "I read the script. It's really, really cool. As much as it's the same world as the other three films, it's just deeper. It's much deeper in terms of the code of the assassin and the relationship that he has with one character in particular…is really the heart and soul of it."
So, the fourth movie might focus on the rivalry between John and The High Table. Nothing more can be said about the storyline yet because Derek Kolstad has not talked about the plot in his interviews. For those who don't know, he also penned down the previous three instalments of John Wick, so we are sure that John Wick 4 will also keep up with the spectacular plot.
John Wick 4 Release Trailer
We don't have any trailers for John Wick 4 yet. The movie was scheduled to release in May of 2022, so we could have watched it in January, but now, as the film is delayed, expect the official trailer to come out in 2023!