This is Us is almost ready to end its run with the upcoming season. The fans are not prepared to let go of the show, which helped them get through it all. However, now that the end is approaching faster than ever, what can you expect from This is Us Season 6?
The first episode of the 6th season was released on 4th January. According to NBC, the 6th instalment will have 16 episodes in total. We also know the names of the following 5 episodes:
Episode 2: "Yellow Brick Road" (on January 11)
Episode 3: "Four Feathers"(on January 18)
Episode 4: "Don't Let Me Keep You"(on January 25)
Episode 5: "Heart And Soul" (on February 22)
Episode 6: "Our Little Island Girl: Part Two" (on March 1)
Those of you who are wondering if there will be the 7th season of This is Us. Well, we have got bad news for you! Unfortunately, the 6th season will be the last one ever to come. When Showrunner Isaac Aptaker was asked about the ending of the franchise, he said: "I would hope that when we reach our ending, people think it's a really satisfying end place that makes sense, and it feels like they've watched something that is a complete piece of work because that's really how we're trying to plan it."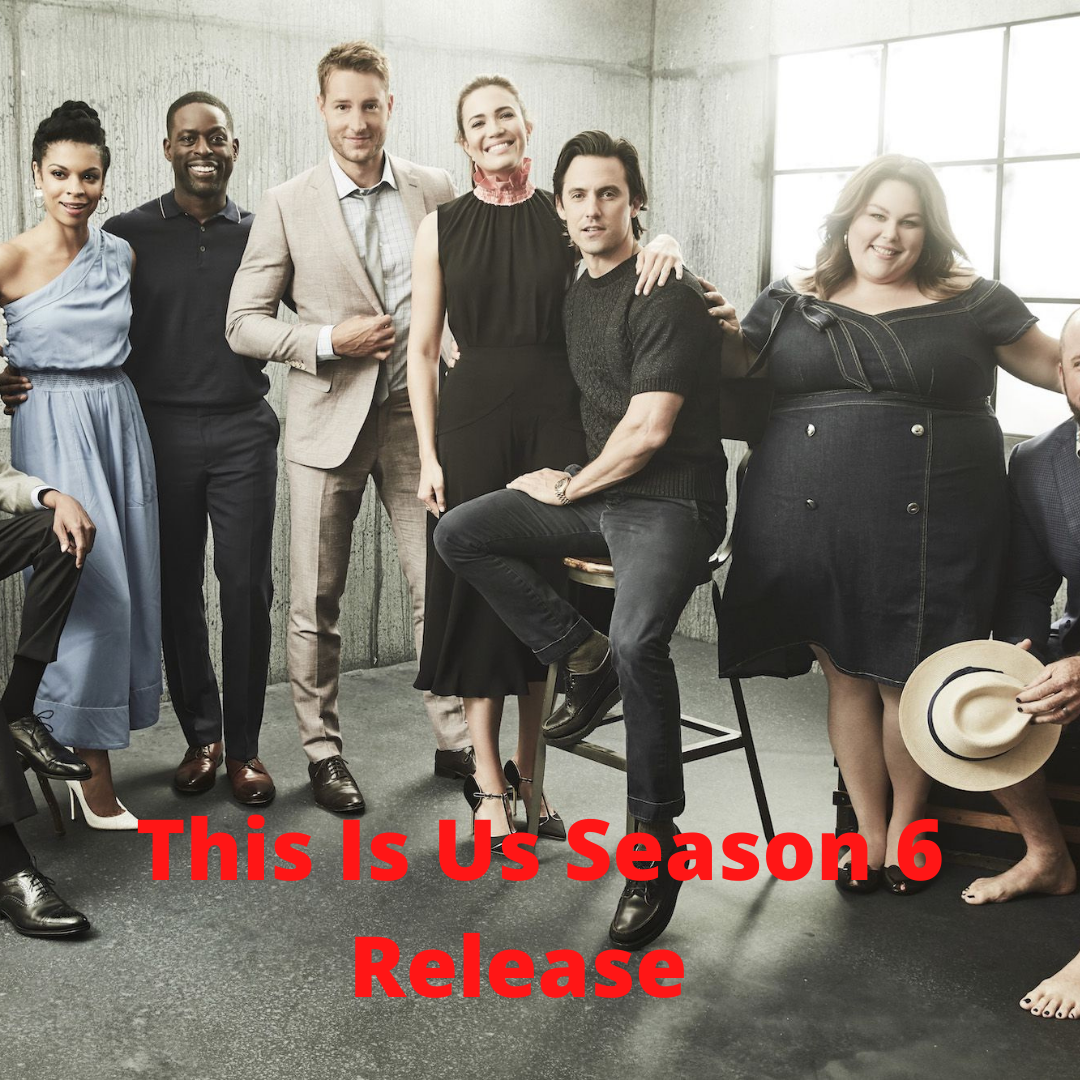 Fans hope that the creators might revive the characters in a spin-off show. But sadly, Fogelman has ruled out all the possibilities of it happening. He made it very clear that the characters will not be starring in any other series. The 6th season is a final goodbye! However, you can expect a reunion of the cast. But spoiler alert, that might take a decade.
The Pearson Family became a part of our lives back in 2016. Their familiar lifestyles, jokes, and stories are what helped the audience connect to them. If you want to know more about This is Us Season 6, continue reading! 
This Is Us Season 6 Release Date
The first episode has already aired in the USA. And the rest of the 15 episodes will follow the weekly release schedule. You can stream the 6th season on NBC's app or their official site. You can also stream on Hulu!

And if you have Peacock's subscription, then you'll have to wait for an extra week to stream the latest episodes. 
This Is Us Season 6 Cast
The whole Pearson family is coming back in This is Us Season 6. The official line-up has the following characters and the actors playing them:
Milo Ventimiglia as Jack 
Sterling K Brown as Randall
Mandy Moore as Rebecca
Justin Hartley as Kevin
Chrissy Metz as Kate
Caitlin Thompson as Madison
Faithe Herman as Annie
Jon Huertas as Miguel
Eris Baker as Tess
Lyric Ross as Deja
Chris Sullivan as Toby
Susan Watson as Beth
Jack might come back in flashbacks. And of course, Chris Geere as Phillip and Kate will also get a lot of scenes together as their romance develops. 
This Is Us Season 6 Plot
loA friendly piece of advice from us, please sit with your tissue box because the 6th season will make you cry at.
The 5th season shook the fandom with its ending. It appeared as Kevin and Madison got married, but in the end, it was revealed that nothing like that happened. That scene which we were watching was actually a scene from the future. The 6th season will definitely focus on this event. 
Rebecca's health hasn't been excellent either. Her dementia will worsen in This Is Us Season 6, and seeing her not being able to recognize her own close loved ones will make all of our hearts ache. Dan Fogelman himself revealed that one particular event would be challenging for the fans to accept. But we are hoping that nothing drastic will happen with Rebecca. 
How will the story of Pearsons end? Many shows have disappointed us in the past with their ending, but we are sure that this won't be the case for This is Us. Justin Hartley confirmed that the Pearsons would get their deserved happy ending. 
This Is Us Season 6 Trailer
The official trailer came out back in November. Unfortunately, the trailer showed Rebecca's declining health. And it seemed like she had also realized about the graveness of her illness. 
Apart from the trailer, you can also stream the first episode of This is Us Season 6! For more updates, stay tuned.