While the 2nd season of Bridgerton is under its production phase, we got a significant announcement from the creator that she is reportedly thinking of releasing 6 more seasons of the show! Yes, so the rumours were, after all, true because we'll be getting around 8 seasons of Bridgerton. That is a decade worth of content Bridgerton Season 8!
Shonda Rhimes said in an interview:
"We went in very clearly saying that there are eight books, so there are going to be eight seasons. And part of the adjustment at Netflix is this idea that that's not how they do things. I would go, "So, we're just going to make eight seasons of this." Eight seasons of eight episodes don't sound like a lot. That's not even a year of episodes of [when I had three] ABC shows! But that's not how they lay things out."
Bridgerton was one of the highest-grossing shows on Netflix. The day it dropped, it was already high on charts in many countries. Moreover, as there are 8 books of Bridgerton, there is plenty of content still available for the screenwriters to explore. Considering the strong fanbase of the show, this seems like a wise decision.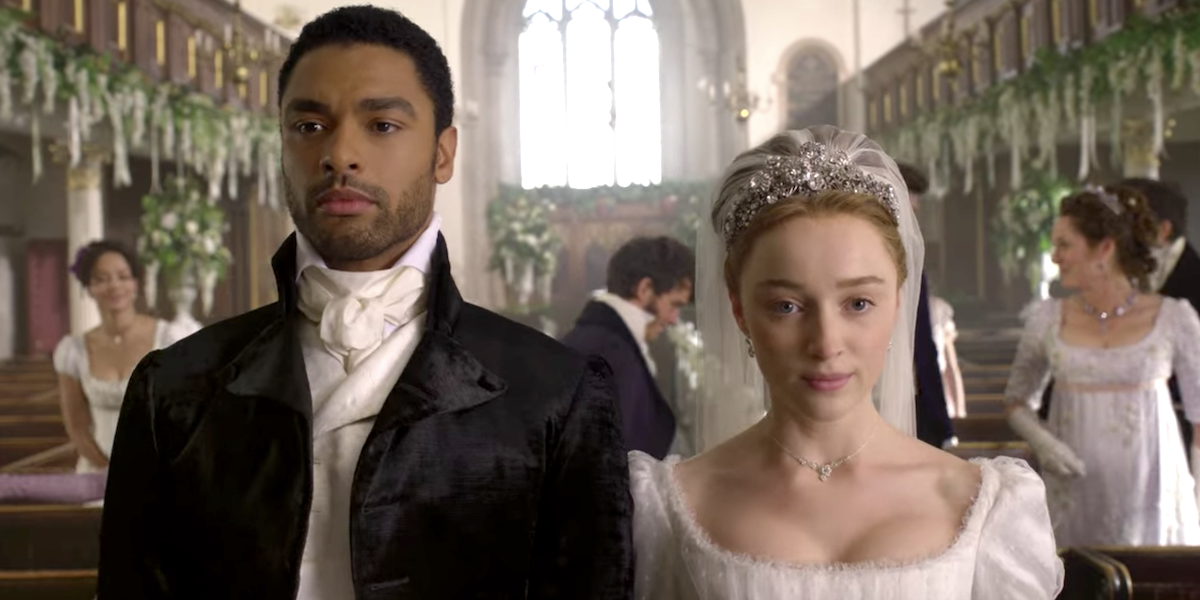 "There are eight Bridgerton siblings, and as far as I'm concerned, there are eight Bridgerton seasons. And maybe more." This single statement had the entire fandom in a chokehold. Because this means there is a lot of content in storage for us. And we also have a sort of base plot for every season. Each upcoming season will revolve around one of the Bridgerton seasons. The forthcoming 2nd season will focus on Anthony and so on. It also means that we'll be seeing a lot of new characters and new additions to the cast as well!
Has Netflix confirmed Bridgerton Season 8? 
Unfortunately, only Shonda has spoken up about the possibility of Bridgerton Season 8, but Netflix has not confirmed it yet. However, the streaming site has officially announced the news of 2 more seasons of Bridgerton! So, we will be getting Bridgerton Season 4, but if we'll get more seasons beyond, it remains uncertain.
If we consider the show's popularity, then Netflix shouldn't have any problem renewing the show for 4 more seasons. But as we know, Netflix is notorious for cancelling shows. There is nothing that we can say. But we can only hope for the best!
If later seasons of Bridgerton keep up with the same quality and maintain the spectacular storyline, the viewership has chances of growing even further. But if the rating drops, then the fate of Bridgerton might not be as bright as we're expecting it to be! So, the fate of Bridgerton beyond the 4th season will only be decided by its ratings and the current popularity of the show. 
Will Rege Jean Page return to the show after Bridgerton Season 2?
Rege is not returning for the second season of Bridgerton. This news broke the internet along with the hearts of the fandom. But the rumour has it that he might return after the second season of Bridgerton. However, this news does not sound legit because the actor knew that his character would only be relevant for the first season. He said in an interview:
"It's a one-season arc. It's going to have a beginning, middle, end—give us a year," Page said. "[I thought] 'That's interesting,' because then it felt like a limited series. I get to come in, I get to contribute my bit and then the Bridgerton family rolls on."
However, anything is possible in the Shonda Universe! And if we compare the books to the show, the story is precisely the same. As we all know, Bridgerton's most significant reason for success was because of the cast, and the second season might not fare as well as the first season because Rege won't be in it. And if the creators notice this, they might try to bring back Rege into the story. But that is a topic for another day! For now, that is all that you need to know about the possible 8 seasons of Bridgerton. For more updates, don't forget to bookmark the page!