Everything We Know About 'Billions' Season 6
Billions Season 5 ended with a shocking plot twist. And great news for fans that the show is not ending anytime soon because Billions Season 6 is reportedly underworked. However, the exciting news is that this time the fans won't have to wait for much longer as the 6th instalment is almost set for its premiere.
As far as its plot is concerned, the fans can expect something different this time. Sadly, we won't get to see Damien Lewis in the 6th instalment because of his character's situation in the 5th season. Well, then what about Chuck? His character is pretty much useless without Axe. Yes, it is true, but the writers have their way of dealing with this issue. In the upcoming season, we'll get to see Chuck struggling with the new owner of Axe's companies.
As Axe is gone, the most asked question is whether or not the writers will continue with the story. And if so, then who will be the main character? All these questions were bombarding the internet, but we've finally got to answer the questions due to interviews and leaks. If you want to know more about Billions Season 6, continue reading the article!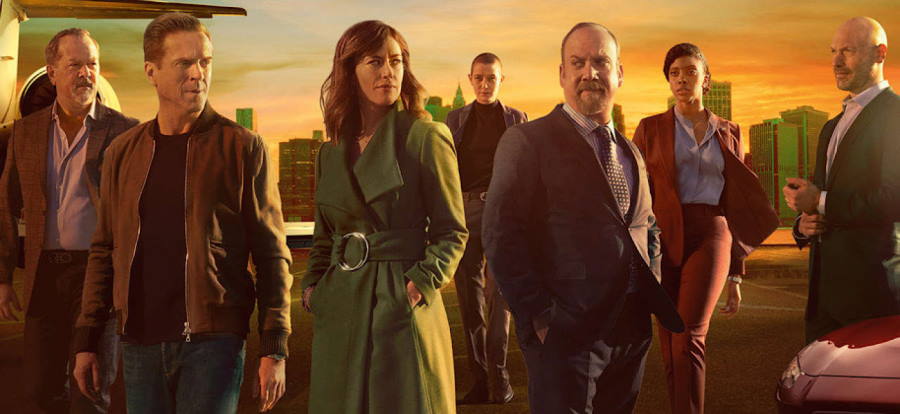 Billions Season 6 Release Date
Billions Season 6 will premiere on Showtime starting from Sunday 23rd January 2022. However, this is only for US fans. For UK fans, the show will become available a week later. The 6th season is releasing with such a short gap because the cast continued filming for the next season even after filming the finale of the 5th instalment. 
Gary Levine said, "We felt guilty for the audience to have to wait as long as they did to see the rest of Season 5, so the rest of the producers and we just put our heads down and said just plough ahead."
Billions Season 6 
Cast
Axe is gone, but forever? Well, this is a tricky question. His character did not die in the 5th season to return in later seasons. But one thing is sure that he won't be the main character anymore. However, he might appear in a few flashback scenes or maybe if the writers bring him back in the later episodes. In the words of Gary Levine:
"This is not the first time I have said goodbye to Damian Lewis. What a testament to his talent that he inhabited two wildly different characters — Axe and Brody — on two of our most successful series — 'Billions' and 'Homeland' — and made them both so iconic. He is an extraordinary actor, and I hope there will be a third time."
But up till now, the official characters list for Billions Season 6 includes:
Paul Giamatti, who will be returning as US attorney

Wendy Rhoades as Maggie Siff

Taylor Mason as Asia Kate Dillon

Mike "Wags" Wagner as David Costabile

Kate Sacker as Condola Rashād

Corey Stoll as Axe enemy Mike Prince

Daniel Breaker as Prince's right-hand man Scooter

Jeffrey DeMunn stars as Chuck Rhoades Sr. 

Kelly AuCoin as 'Dollar' Bill Stern
Billions Season 6 
Plot
Suppose you're expecting Chuck and Axe's feud to be the central plot of the upcoming 6th season. Then we've got some bad news for you. Due to Axe's departure, we expect a new main story now. 
Mike Prince will now replace Axe, so this means that Chuck will now be seen fighting Mike. Fans are still sceptical about the plot of Billions Season 6. Still, there is nothing to worry about because Koppelman seemed quite comfortable with Axe's departure, and according to him, the show can survive very well on its own without him. He said:
"I would just say Billions Season 6 really does have all the stuff you love about the tone and ensemble and feel. It is a Billion season, but it is structured differently; it's the next evolution of the show. But the characters are still set. All the characters still have their own needs, desires, wants, and those needs, desires, wants might very well come into conflict with other characters on the show."
Billions Season 6 
Trailer 
Billions Season 6's trailer was released a while back! And the trailer has confirmed that the show is all set to explore a new, slightly different storyline. "When I get the big game in my sights, I can't lower my rifle." "I don't go to war that way. I just go to war." Assuming from this interaction, we can confidently say that the upcoming season will delight!