Fans of Vikings: Valhalla, we've got some exciting news for you. Netflix has confirmed the Vikings spin-off which has proven all rumors to be true. The new short-clips and sneak peeks look very promising. But the best thing about the show is its incredible cast. Who is in the cast of Vikings? You'll find out later in the article!
The show already has a pretty strong fanbase whose hopes are quite high. The story will be set 100 years after the events of the original show. No one knows for how long Vikings spinoff will be continued but we're hoping that it will be somewhere around 6 seasons. Because writers have a lot of content available.
However, if you're expecting the upcoming show to focus on Ragnar and his offsprings then you might be disappointed because the show creators are done with that story. In fact we'll be getting plenty of new stories or who knows maybe the same characters will be explored further. All of this is very uncertain to talk about because we don't have enough resources citing from the officials. But whatever relevant we could find we've mentioned it down below!
Vikings Valhalla Release Date
Vikings' spinoff was supposed to come out in 2021 but its production got delayed due to Covid-19. However now as almost everything is complete the show will premiere on 25th February 2022. Talking about the total number of episodes, you'll be delighted to hear about that! Vikings: Valhalla is rumored to have 24 episodes. But Netflix might divide these episodes into two seasons.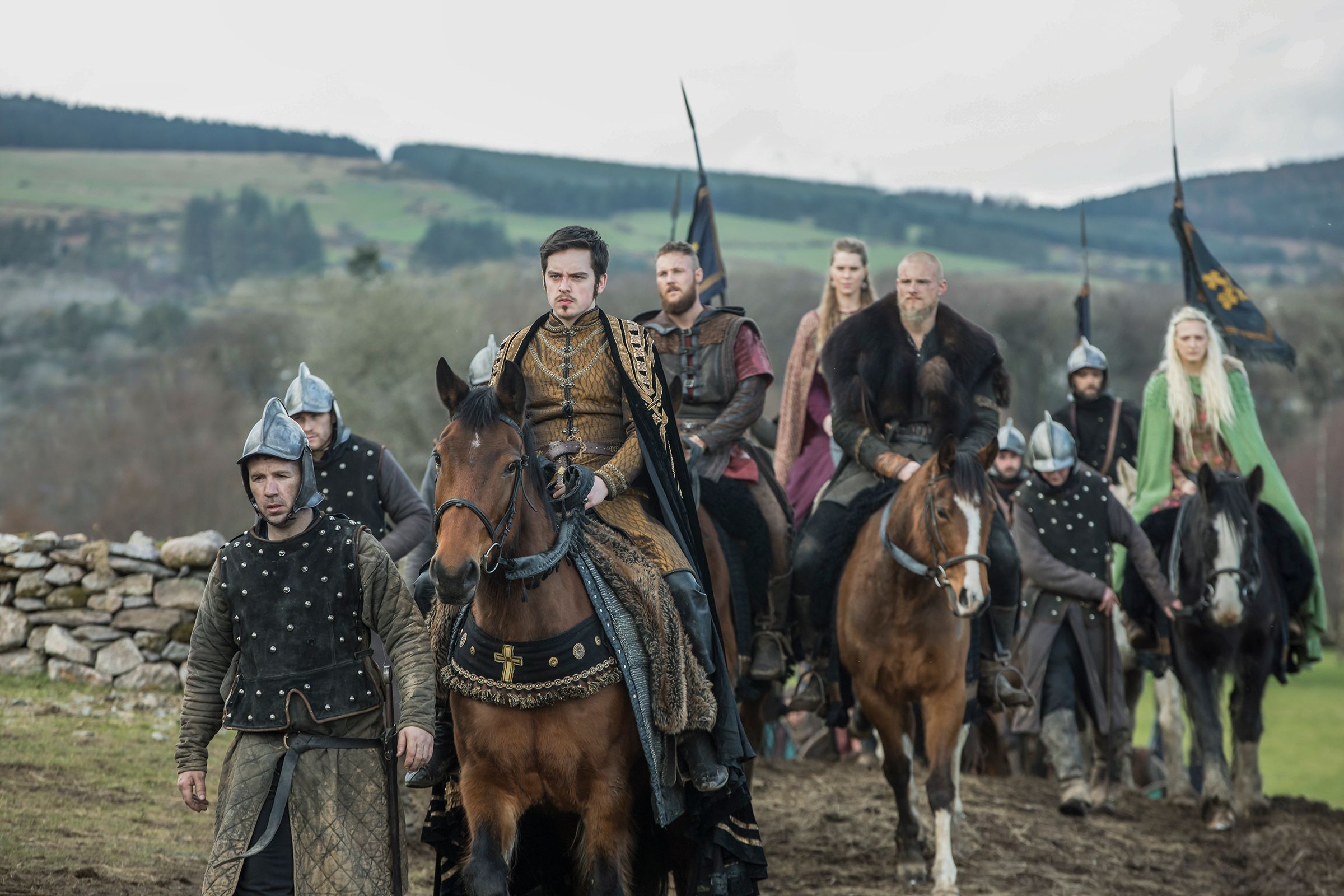 However if you want to catch up on the previous episodes you can stream them on Amazon and Hulu.
Vikings Valhalla Cast
We got the official lineup for the cast of Vikings: Valhalla back in January. The upcoming spin-off will feature:
Sam Corlett as Leif Erikson
Frida Gustavsson as Freydis Eriksdotter
Leo Suter as Harald Sigurdsson
Bradley Freegard as the Danish King Canute
Jóhannes Jóhannesson as Harald's half-brother Olaf
Laura Berlin as Emma of Normandy
David Oakes as the English counselor Earl Godwin
Caroline Henderson as the Kattegat Jarl Haakon
Pollyanna McIntosh as the Danish Queen Ælfgifu
Asbjørn Krogh Nisse as Jarl Kåre
The upcoming spin-off will focus on the above characters as they become the greatest Vikings who ever stepped foot on this earth. Unfortunately, you won't be seeing much of Katheryn Winnick. But she might be involved in the spin-off as in an interview she said:
"Of course I'd be open to any reason to go back to Ireland even if it's just [to spend] time with my co-workers, it's always a great one, and say hello to everybody because they are my family over there."
Vikings Valhalla Plot
The series will explore the time when the relationship between Vikings and the English Royals was not stable. As the show is set a century later than the events of the last 6 seasons we are assuming that the spinoff will entail the end of the Vikings era. Which means it's going to be a rollercoaster ride!
You'll also get to see one of Rollo's descendants who wasn't seen much in the later seasons of Vikings. Any guesses? Yes he is William the Conqueror and he'll be one of the main characters. The official synopsis of Vikings: Valhalla reads:
"The all-new VIKINGS: VALHALLA begins in the early 11th century and chronicles the legendary adventures of some of the most famous Vikings who ever lived – Leif Eriksson, Freydis Eriksdotter, Harald Hardrada and the Norman King William the Conqueror. These men and women will blaze a path as they fight for survival in the ever-changing and evolving world."
Vikings Valhalla Trailer
An official teaser of Vikings showed Erikson as a captain of the boat. The situation seemed quite rough and assuming from this he was probably on one of his voyages. This sneak peek got the entire fandom riled up because of how intense everything looked. As far as the official trailer of Vikings is concerned we don't have one yet. But we are expecting to release it somewhere in January.