Based on books of the same name by Sheryl Woods, Sweet Magnolias revolves around the lives of mainly three women from Serenity that share a unique and strong bond as they overcome challenges. Season 1 was a huge hit. And it ended with the kind of cliffhanger that makes you impatiently wait for more episodes. And hence, since then, viewers have been waiting for Sweet Magnolias Season 2.
There is no reason to believe that there won't be another season. We feel that there will probably be a season 3 as well. As there is enough content and the show has received a lot of appreciation.
Here is everything about Sweet Magnolias Season 2!
Sweet Magnolias Season 2 Release Date
The show was renewed for another season in July 2020. At the time of renewal, Sheryl Anderson, the showrunner of the show, said:
"I'm thrilled and excited to come back with a cast and a crew that I love so much. It's such a valentine to everybody who worked so hard to make Serenity such a beautiful place. JoAnna, Brooke, and Heather and I were jumping up and down while texting each other, and we look forward to doing that over Zoom too."
Moreover, an official release date hasn't been revealed yet. But it has been confirmed that sweet magnolias season 2 will be out in 2022. We are expecting a release date at the beginning of 2022 or mid-2022. If we get any more updates on the release date, we will share them with you.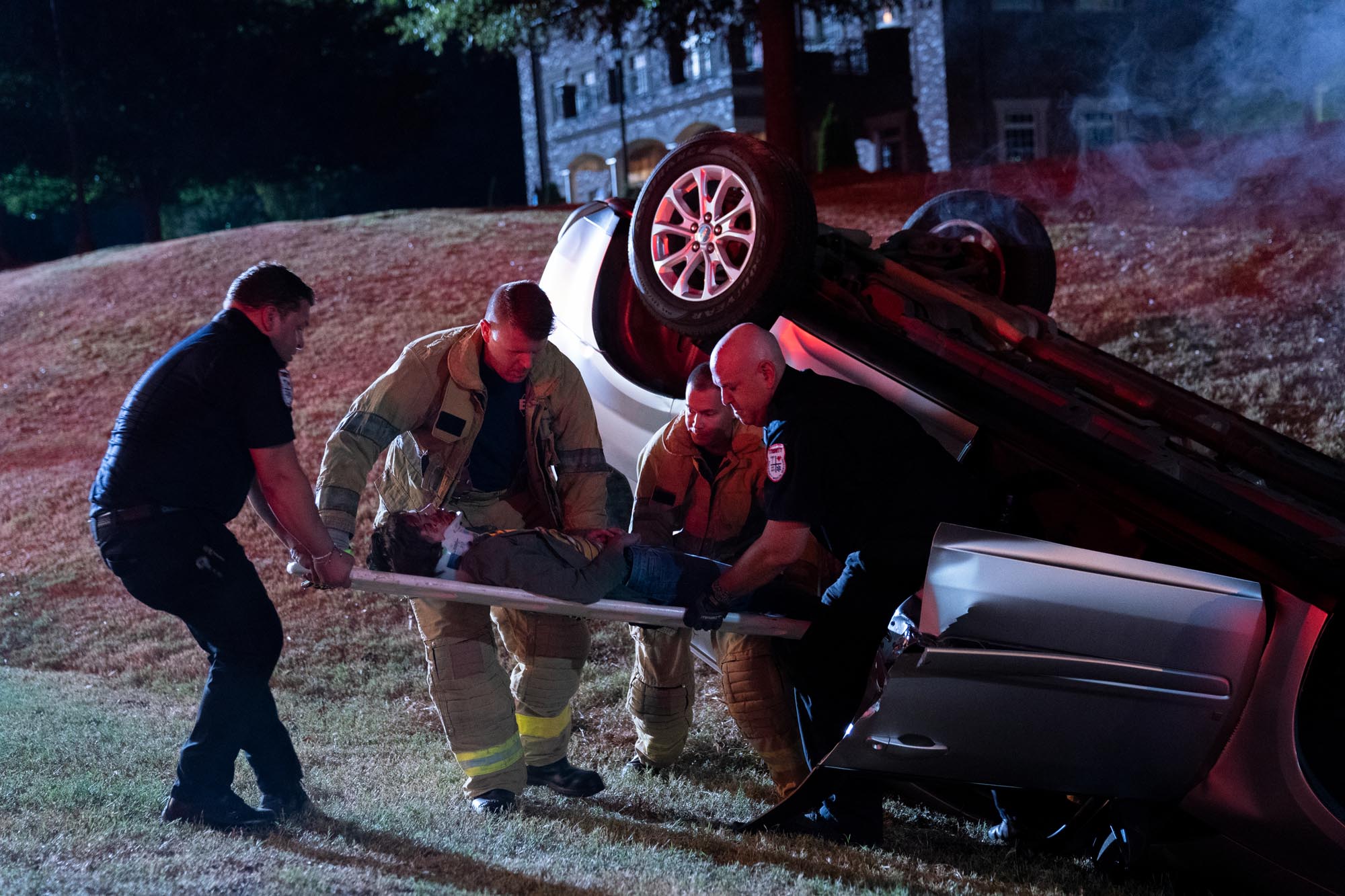 Sweet Magnolias Season 2 Cast
Here is a list of all the cast members that viewers can expect to watch in the much-awaited season:
JoAnna Garcia Swisher as Maddie Townsend

Heather Headley as Helen Decatur

Brooke Elliott as Dana

Logan Allen as Kyle Townsend

Chris Klein as Bill Townsend

Anneliese Judge as Annie Sullivan

Carson Rowland as Tyler Townsend

Justin Bruening as Cal Maddox

Al-Jaleel Knox as Gabe Weatherspoon

Dion Johnstone as Erik Whitley

Frank Oakley III as Harlan Bixby

Jamie Lynn Spears as Noreen Fitzgibbons

Brandon Quinn as Ronnie Sullivan

Chris Medlin as Isaac Downey

Bianca Berry Tarantino as Katie Townsend

Allison Gabriel as Mary Vaughn Lewis

Brittany L. Smith as Peggy Martin

Tracey Bonner as Pastor June Wilkes

Charles Lawlor as Collins Littlefield

Harlan Drum as CeCe Matney

Sam Ashby as Jackson Lewis

Hunter Burke as Trotter Vidhyarkorn

Michael Shenefelt as Ryan Wingate

Michael May as Simon Spry
Sweet Magnolias Season 2 Synopsis
No official plot details have been shared yet. But, we think that season 2 will open the door to mee mysteries and hopefully answer the mysteries of season 1.
Season 1 ended on a cliffhanger with Kyle in an accident. However, we still don't know who was with Kyle in that accident. 
On the other hand, Maddie is perplexed as her ex-partner tries to get back in the picture. He has asked her for another chance and used their kids as a good reason for her to give him a chance. But, what does Maddie decide? Only season 2 can answer that!
Then there is Helen, who just ended things with her on and off boyfriend. So what will she do now? As she wanted to have a child of her own.
Additionally, Dana is suffering to make ends meet with her business. Also, she has recently been brought face-to-face because her estranged son is working in her very own kitchen.
So, what are the women of Serenity going to do? How are they going to face their challenges? Will Kyle and the passenger with him survive? All of this and more will be happening in Sweet Magnolias Season 2.
Sweet Magnolias Season 2 Trailer
A trailer for Sweet Magnolias Season 2 hasn't been released yet. And it will probably be a little more while until that happens. As the season won't be released until 2022.
Frequently Asked Questions
How many episodes will be there in season 2?
Season 2 will probably have ten episodes 40 to 55 minutes long, just like season 1. A few titles of the episodes have also leaked. They are:
Episode 1 – Casseroles and Casualties
Episode 2- So Much To Say
Episode 3 – The More Things Change
Episode 4 – Walk of Faith
Has filming for Sweet Magnolias Season 2 begin?
Yes, filming has not only begun, but it has also ended for the upcoming season. Initially, Sheryll Woods, the author of the books, informed everyone that filming would begin in 2021. Then, in February 2021, the production team was in Georgia to get the sets ready and map out the entire season. 
The show is filmed in Georgia, Atlanta as there is no real town named Serenity in South Carolina. Serenity is an imaginative town where the story takes place.
Filming finally began in early April as cast members posted pictures of back to filming on April 6, 2021. 
Then, filming finally ended in mid-july as JoAnna Garcia Swisher, one of the cast members, posted a video on Instagram. Here is what the text with the video said:
"Last day in the chair with my sister, @symartmakeup, as we wrap up season 2 of #sweetmagnoliasnetflix! Bittersweet feelings because I'm going to miss this group so much. But I'm so proud and EXCITED for all of you to see what we have been cooking up in Serenity and can't wait for this dream team of a cast and crew to (hopefully!) be reunited ASAP to continue the journey!"