You season 4 is almost here. Next month, the next episode of the hit Netflix show will be on our screens. At least the first few episodes of the new season are. Yes, season 4 will be released on the streamer in two parts, one month apart.
Joe Goldberg (Penn Badgley) is back, and this time he's starting a new life in London under the name Jonathan Moore. He's a university professor who hangs out with people from London's high society. There's a whole new cast of characters to deal with, but at least one familiar face will be back: Tati Gabrielle's Marianne is back for the new episodes. Here is everything you need to know about You season 4, including when it will come out, who will be in it, and a summary of what happened at the end of season 3.
You season 4 release date
Season 4 will be released on Netflix in two parts. Part 1 will come out on February 9, and Part 2 will come out on March 9. First, the dates were set for February 10 and March 10, but then they were moved up by one day.
We don't know how many episodes will be in each part yet, but we do know that we won't have to wait too long between drops to find out what happens next.
You season 4 trailer
In the first teaser for the new show, Joe is back in character and talks about his new character, Professor Jonathan Moore.
"I'm no longer the friendly manager of a bookstore in New York, the salesperson in Los Angeles, or the loving husband in the suburbs. No, no longer, "Joe says in the video about the cast. "Let me introduce myself again. I've changed a bit since I moved across the pond. And living in London has helped me, if you will, bury the past."
Joe has a new goal and is no longer interested in killing. "This time around, I'm focusing on school and teaching, and I won't be doing any of my usual extracurricular activities," he says. Hmm, do you believe him?
In the first full-length trailer for the new season, Joe is with "the most crazy, damaged people on Earth: a circle of privileged douchebags" as he tries to show Marienne that he's more than just a murderer. He can't seem to get away from the M-word, though. People in his new group of jerks are dropping like flies, and Joe is getting texts with a tone that sounds too familiar. Someone is keeping an eye on him, and they know who he really is.
You season 4 cast
Penn Badgley will be back as Joe Goldberg, and Tati Gabrielle will be back as Marienne, who was the object of his obsession in season 3. It's not clear yet how her character will be back, though.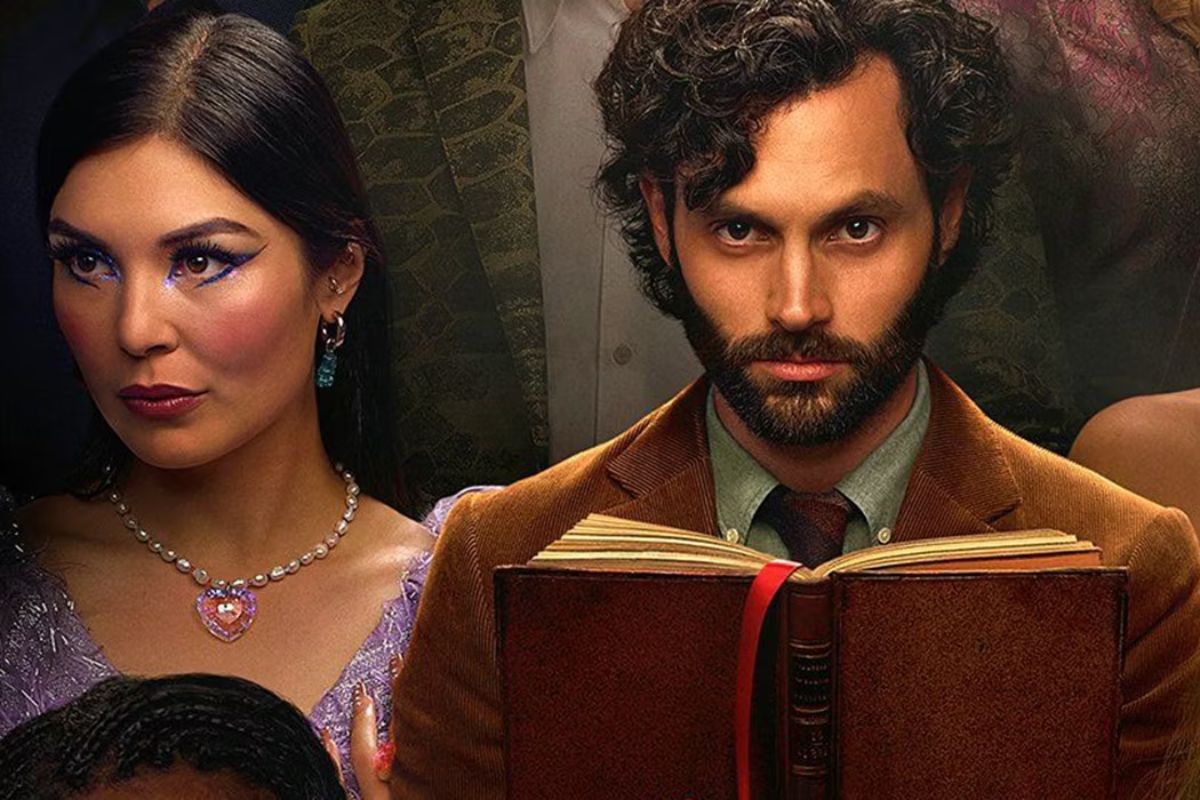 The rest of the main characters are newcomers. First up is Euphoria's Lukas Gage, who plays Adam, a rich American who lives abroad but never lives up to his family's expectations.
Read More:-
Feel Good star Charlotte Ritchie plays Kate, who runs an art gallery and is very loyal to her friends but suspicious of people she doesn't know. Tilly Keeper is Lady Phoebe, Kate's best friend. Lady Phoebe is rich and famous, but she is also very trusting, so people who want to take advantage of her often come to her.
Nadia, played by Amy-Leigh Hickman, is a talkative literature student and aspiring writer who needs help hiding some mistakes from her past that could ruin her life. And finally, Ed Speleers is Rhys, an irreverent author who had a hard childhood and became famous because of a book about it.
Also, cast in recurring roles are Niccy Lin, Aidan Cheng, Stephen Hagan, Ben Wiggins, Eve Austin, Ozioma Whenu, Dario Coates, Sean Pertwee, Brad Alexander, Alison Pargeter, and Adam James.
Some of the new season's characters, including Kate (Ritchie), Adam (Gage), Nadia (Hickman), Lady Phoebe (Keeper), Gemma (Austin), Malcolm (Hagan), Blessing (Whenu), Simon (Cheng), Sophie (Lin), Roald (Wiggins), and Connie, were shown in first-look photos by Netflix (Coates). Season 4 takes us into London's high society, which is clear from the clothes. Look at the pictures in the gallery above.
You Season 4 Plot
The end of season 3 of You was, to put it mildly, pretty exciting. Joe killed his wife, Love (Victoria Pedretti), left their baby with another family, faked his own death, baked his own toe into a pie to make it look like Love was the one who killed him, and then set his house in the California suburbs on fire. This is a lot, even for Joe.
When we last saw Joe, he was going by the name "Nick," and he had just landed in Paris to look for Marienne, who is from that city. We know that most of season 4 of "You" will take place in London, with only a few short scenes in Paris.
It was confirmed at Netflix's Tudum event that Joe has taken on a new identity. He is now pretending to be Jonathan Moore, a college professor. We know that some of the show was shot at Royal Holloway University, so this makes sense. But it's not clear yet what he's doing with his new life.
This time, things will be different in more than just the place. Badgley said this on Entertainment Tonight: "The tone is the same, but the format is different, which is a change. We're doing things in a different way, "He stressed. "We're almost changing the type of music a little bit. I think it works, too."
Stay here to colloect more setails Follow our site  newscatchy.com and get all the latest updates daily.