True Detective is coming back to HBO for Season 4 after being off the air for a long time. The crime drama anthology series debuted in 2014, and its run has been full of ups and downs. Season 1 was one of the best, but Season 2 was one of the worst. Mahershala Ali was in the most recent season, which aired in 2019.
Nic Pizzolatto's contract with HBO ended after that season, so it's not clear what will happen to True Detective next. But in March 2022, HBO announced that executive producer Barry Jenkins and writer-director Issa López were working on a new version of True Detective.
Now, they are making Season 4, called "True Detective: Night Country." That's not a lie: True D is coming back. Here is what we know about True Detective: Night Country so far.
Latest news
HBO said on November 8 that filming for True Detective: Night Country has started in Iceland, which will stand in for Alaska, where the season takes place. HBO posted a picture of a clapper. Even though the background is blurry, it's clear that the picture was taken at a hockey rink. The clapper shows that the director is, as expected, Issa López and that the director of photography is Florian Hoffmeister (Tár, The Terror).
True Detective Season 4 Storyline
After spending the first three seasons in warm places like Louisiana and Southern California, Season 4 will take place in the cold north. It takes place in the town of Ennis, Alaska, which is so far north that it has polar nights. As that long winter night ends, the eight men who run the Tsalal Arctic Research Station disappear without a trace.
Liz Danvers (Jodie Foster) and Evangeline Navarro (Kali Reis) are the detectives on the case. The official logline for the HBO show says that they "must face their pasts and the dark truths that lie beneath the Arctic ice." It sounds like an interesting twist on Nic Pizzolatto's formula for Season 1, which was dark and mysterious with a touch of the supernatural.
Who is behind Season 4 of True Detective?
Issa López, a Mexican filmmaker best known for his film Tigers Are Not Afraid, is in charge of the whole show. He is the showrunner, executive producer, writer, and director of every episode. Jodie Foster is not only in the movie, but she is also the executive producer. Barry Jenkins, who directed the movie Moonlight, is an executive producer through his company, Pastel.
Adele Romanski and Mark Ceryak are also executive producers. Other EPs include Ozark showrunner Chris Mundy and Fear the Walking Dead writer Alan Page Arriaga, who has written a Spanish-language episode of that show.
Nic Pizzolatto, Matthew McConaughey, Woody Harrelson, and Cary Joji Fukunaga are all Executive Producers, but they are not working on Season 4. According to Deadline, producers Princess Daazhraii Johnson and Cathy Tagnak Rexford are in charge of an Iupiaq advisory council that gives advice on Alaska Native culture for the show.
True Detective Season 4 Release Date
We don't know when it will come out yet, but if production is just starting now, we expect it to come out in late 2023 or early 2024. It would be cool if it came out in January 2024, five years after the end of Season 3.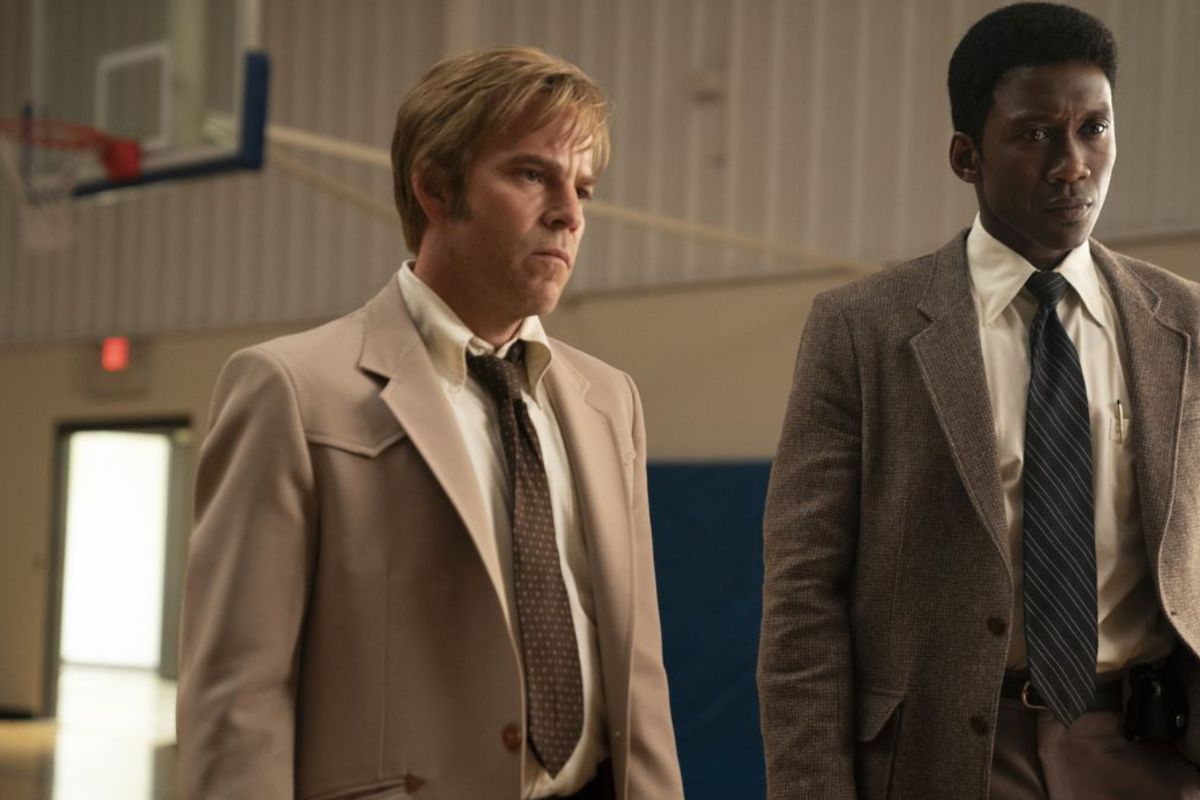 Trending:-
True Detective Season 4 Trailer
The show just started filming, so a trailer won't be out for a long time, but it will be here when it's ready.
True Detective Season 4 cast
The cast of True Detective: Night Country is, as you might expect, very good. Jodie Foster, who has won two Oscars, is at the head of the cast, which also includes actors who have been on HBO before and Indigenous actors who are making their HBO debuts. Kali Reis, the second-billed star, used to be a professional boxer.
She made her film debut in the 2021 thriller Catch the Fair One, for which she was nominated for an Independent Spirit Award for Best Female Lead. HBO says that she is also a motivational speaker and a supporter of the Missing and Murdered Indigenous Women and Girls movement. She teaches Indigenous women how to physically and verbally protect themselves.
Where to watch True Detective
You'll be able to watch True Detective: Night Country on HBO and HBO Max. Seasons 1-3 of True Detective can be watched right now on HBO Max.
If you are interested to read our article, follow our site newscatchy.com  and get all the latest updates daily.