As part of the D23 Expo, which is still going on, Disney+ has released a poster for the upcoming comedy-romance movie Prom Pact. Anya Adams, who has directed episodes of Netflix's hit show Ginny & Georgia and several episodes of ABC's Fresh Off the Boat, will be in charge of the teen movie about the stress of high school prom season. It will debut on Disney+ in the spring of 2023.
Even though her friends are excited about prom, the main character of Prom Pact, Mandy Yang (Peyton Elizabeth Lee, Andi Mack), wants to go to Harvard when she is put on the waitlist; however, her plans for the future change.
She takes matters into her own hands and tutors popular jock Graham Lansing (played by Australian newcomer Blake Draper) in order to get his Harvard-educated senator father to help her get into his alma mater. As she gets to know Graham and learns that the person she has always hated is more than she thought, Mandy realizes that getting into one of the best colleges might not be the most important thing in life.
The official synopsis of the movie calls Mandy a "feminist who doesn't believe in falling in love." However, she finds herself falling hard, and she plans to go to college and take a back seat to their "undeniable chemistry" and the romance in the air during high school prom season.
Margaret Cho, an actress, and comedian who has been nominated for an Emmy were just added to the cast of Prom Pact. Her character, Ms. Chen, is a counselor who is funny and sarcastic. Mandy talks to her about her seemingly impossible plans to go to college.
Wendi McLendon-Covey, who plays Mandy's mother, Alyssa, on The Goldbergs, is also in the movie. She is starring with Lee, Draper, and Cho. David S. Jung works with his Doogie Kamealoha, M.D. co-star Lee again. He plays Tom, the father of Lee's character. The teen rom-com will also have characters like Mandy's friend Ben (Milo Manheim, Z-O-M-B-I-E-S), the popular cheerleader LaToya (Monique Green, I Am the Night), and Mandy's best friends Zenobia (Arica Himmel, Mixed-ish) and Charles (Jason Sakaki, Devil in Ohio).
Anthony Lombardo wrote Prom Pact. He also wrote eight episodes of the ABC show American Housewife. The movie was shot in Vancouver earlier this year. Jake Kasdan, Melvin Mar, Julie Bowen, and Rachael Field are the executive producers. In the spring of 2023, Disney+ will be the only place to watch Prom Pact.
Trending:-
Loki Season 2 Story
Even though we don't know what season 2 will be about yet, we do know that Loki will be back with a bang. In all six episodes of the first season, we've seen Loki be the God of Mischief. Loki, a greedy bad guy, was found trying to get away from The Avengers, but he was caught by the Time Variance Authority during the upcoming Battle of New York, along with the Tesseract.
At the end of the first season, we saw one of the most confusing episodes ever made for television. It showed a series of very bad things happening. The second season is expected to pick up right where the first one left off, with some hints of Doctor Strange, which is set to come out on May 6, 2022. So, we can think of season two as the time when Loki shows us the science-based world of Marvel through his eyes. But the plot would be a lot easier to understand once we see the teaser or trailer for the series.
Loki Season 2 Cast
There's no doubt that a lot of Marvel stars worked on and added to this series. The most famous of them is Tom Hiddleston, who played one of the most interesting characters in Marvel Comics, Loki. Also, Gugu Mbatha-Raw did a great job with Ravonna Renslayer, Sophia Di Martino was amazing as Sylvie, Owen Wilson's skills as Mobius deserve a lot of praise, Wunmi Mosaku's performance as Hunter B-15 was unbelievable, Lauren Revard did a great job with Miss Minutes On-Set Reader, Tara Strong's performance as Miss Minutes deserves special praise, and Neil Ellice's portrait of Hunter D-90 was great.
It also had one-of-a-kind portraits of actors like Sarafine King as Minuteman 9, Ilan Muallem as Minuteman 11, Sasha Lane as Hunter C 20, Eugene Cordero as Casey, Philip Fornah as Minuteman 1, David A. MacDonald as Minuteman 2, Alvin Chon as Minuteman 10, Michelle Rose as Minuteman 3, and Philip Fornah as Minuteman 4. Richard E. Grant as a classic Loki, Jack Veal as Kid Loki, Deobia Oparei as Boastful Loki, Jon Levine was the Paperwork Clerk, Aaron Beelner was the Scanner Clerk, Jonathan Majors was He Who Remains, Susan Gallagher as a Lamentian Homesteader, Alex Van is Patrice, Derek Russo as Hunter U-92, Ben VanderMey is PVT Hudson, Jon Collin Barclay as Corporal Hicks, Erika Coleman as a Flight Attendant, and Munkhshur Bolbaatar as a Gobi Villager.
and much more. Kate Herron's work as the director deserves to be in the spotlight. The hard work of everyone on the production crew would make the second season just as successful as the first.
Prom Pact Release Date
Disney Branded Television's "Prom Pact," a romantic comedy about the emotions and excitement of high school prom season, will premiere on Disney Channel on March 30 at 8:00 p.m. EST/PST and on Disney+ in the United States the next day. A date for the international release of Disney+ will come next.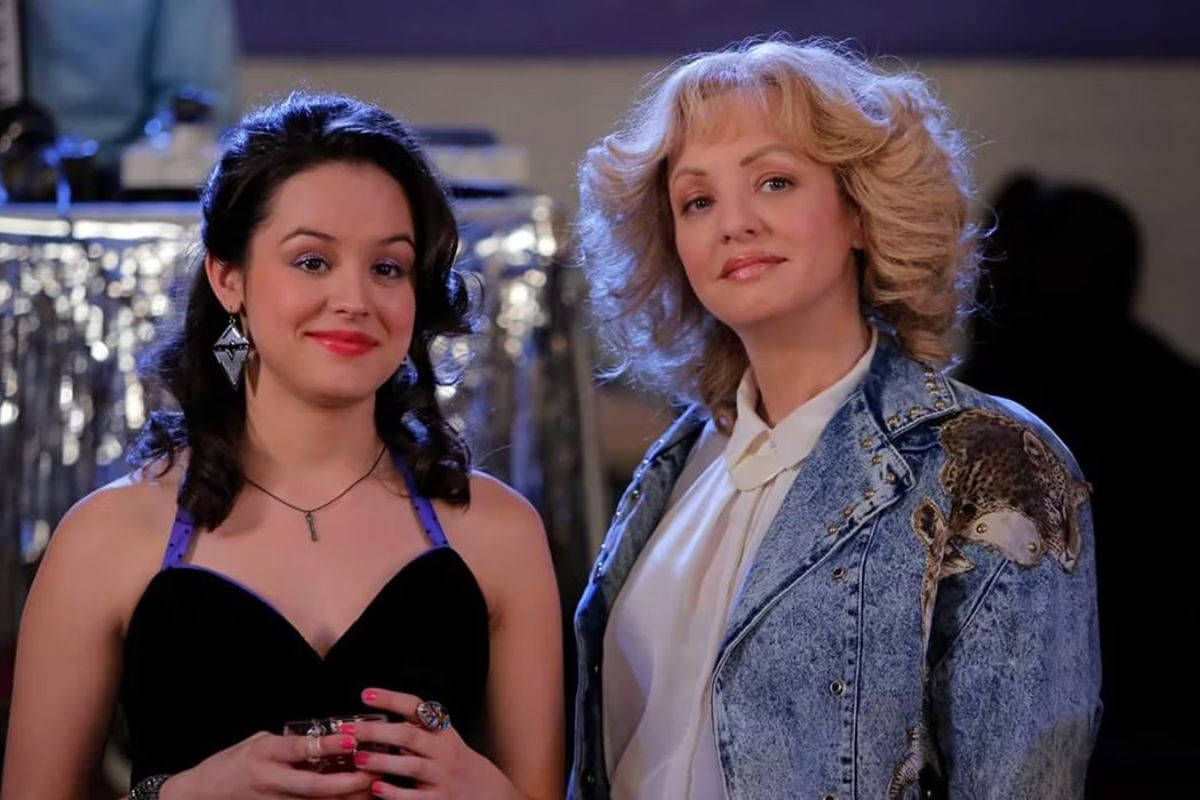 It's the height of prom season, and Mandy Yang, a senior, and her best friend, Ben, who is also an outsider, are surrounded by over-the-top proposals with an '80s theme. Mandy, on the other hand, keeps her eyes on something else: her lifelong dream of going to Harvard.
When she finds out she's on the waitlist, she's determined to do whatever it takes to get in, even if that means asking the one person she hates the most for help: popular all-star athlete Graham Lansing, whose father is a powerful senator and Harvard graduate. Once Mandy starts tutoring Graham, she starts to see that he is more than she thought and that there may be more to life than Harvard.
Peyton Place is in "Prom Pact." Milo Manheim played Ben, Blake Draper played Graham, Elizabeth Lee played Mandy, Monique Green played LaToya, Arica Himmel played Zenobia, Jason Sakaki played Charles, Margaret Cho played Ms. Chen, Wendi McLendon-Covey played Alyssa, and David S. Jung played Tom.
Follow our site newscatchy.com  and get all the latest updates daily.