Loki Laufeyson, who is based on the Norse "God of Mischief," is one of the most popular anti-heroes in the Marvel Cinematic Universe. Loki first showed up as a bad guy in the 2011 movie Thor, where he was Odin's adopted son and the God of Thunder's adopted brother. Loki started out as an enemy, but over time he turned into a character that fans couldn't help but love. In 2021, almost ten years after his first appearance, Loki got a series that was all about him getting into trouble. It took place right after the Battle of New York in the MCU.
The first season of the Loki series had a lot of fans, and the fact that Tom Hiddleston plays the title character made it even more important to keep going. The six-episode series ended on a cliffhanger that set up the next season and gave Marvel fans their first official look at the Multiverse, a place where fantasy, mythology, space, and time all mix. Loki's second season will be part of Phase Five of the MCU, and it is expected to be even creepier and scarier than the first. So here is everything you need to know about Loki Season 2.
When and Where Is Loki Season 2 Coming Out
Michael Waldron, who was the head writer for the first season, signed a contract with Disney in January 2021 that gave him a role in Loki's second season. The second season was announced in the middle of the credits of the last episode of the first season, which came out in July 2021. Kevin Feige, President of Marvel Studios, made the announcement at San Diego Comic-Con 2022. Season 2 of Loki will come out in the summer of 2023.
Phase Five of the MCU will start on February 17, 2023, when Ant-Man and the Wasp: Quantumania comes out. The new season will be a part of Phase Five. Even though we don't know for sure when Loki Season 2 will come out, we think it will be around the middle of 2023. You can watch the first season of Loki on Disney+, which is also where the second season will be released.
Is There A Trailer For Loki Season 2?
Among the shows talked about at Disney's D23 Expo from September 9 to September 11, 2022, was Loki Season 2. Kevin Feige, who works for Marvel, talked about the show. He said that after the shocking end of Season 1, Loki is still trying to figure out what is going on. Even though Marvel hasn't yet put out a teaser for Loki season 2, they did show a first-look teaser trailer at D23. Even though no one knows about it yet, we hope we won't have to wait too long to get a sneak peek of the new season. More recently, Disney+ showed a few seconds of the season in their 2023 trailer, which you can watch above.
Who's In the Confirmed Cast of Loki Season 2?
In Marvel Studios' D23 footage, eight MCU characters were confirmed to be back for Loki season 2, and Feige said in May 2022 that "the whole cast" of the first season would be back. So, viewers will get to see more of Tom Hiddleston as Loki, Gugu Mbatha-Raw as Ravonna Renslayer, Tara Strong as Miss Minutes, Owen Wilson as Mobius M. Mobius, Sophia Di Martino as Sylvie, and Eugenio Cordero as Casey/Hunter K-5E. Jonathan Majors could also play Kang the Conqueror, which is a different name for the character He Who Remains.
The studio has said that Loki Season 2 will bring some new people into the MCU. In July, it was confirmed that Rafael Casal will have an "important role" in the season that has not yet been named. In September, it was confirmed that Ke Huy Quan (Everything, Everywhere, All at Once) would play an archivist for the Time Variance Authority. He can be seen in the teaser trailer. Kate Dickie, who plays Sansa Stark on "Game of Thrones," will also be in Season 2 in an unnamed role, which is thought to be a bad guy. Given how important Loki Season 2 is to the creation of the Marvel Multiverse, it's possible that other Marvel characters will show up in the show or that their Variants will show up to strengthen it.
What Do We Know About the Plot of Loki Season 2?
The end of Season 1 left a lot open for Season 2 to figure out. When fans last saw He Who Remains, he gave Loki and Sylvie two choices: kill him and watch as his versions destroy the Sacred Timeline, or let the timeline continue under the control of the Time Variance Authority. Sylvie, played by Sophia Di Martino, killed him as revenge for all the bad things that happened to her in her life.
It seems that this caused the MCU timeline to split into the multiverse since Mobius said that "63 new branches" appeared almost right away. Tom Hiddleston has said that Season 2 will be about "the battle for the soul of the TVA."
Some people thought that when the Sacred Timeline broke, it would have major effects. After Sylvie kills He Who Remains and pushes Loki through the time door, he ends up at a place called the Time Variance Authority, where no one knows him. The God of Mischief won't be able to help this alternate reality TVA find a solution very well.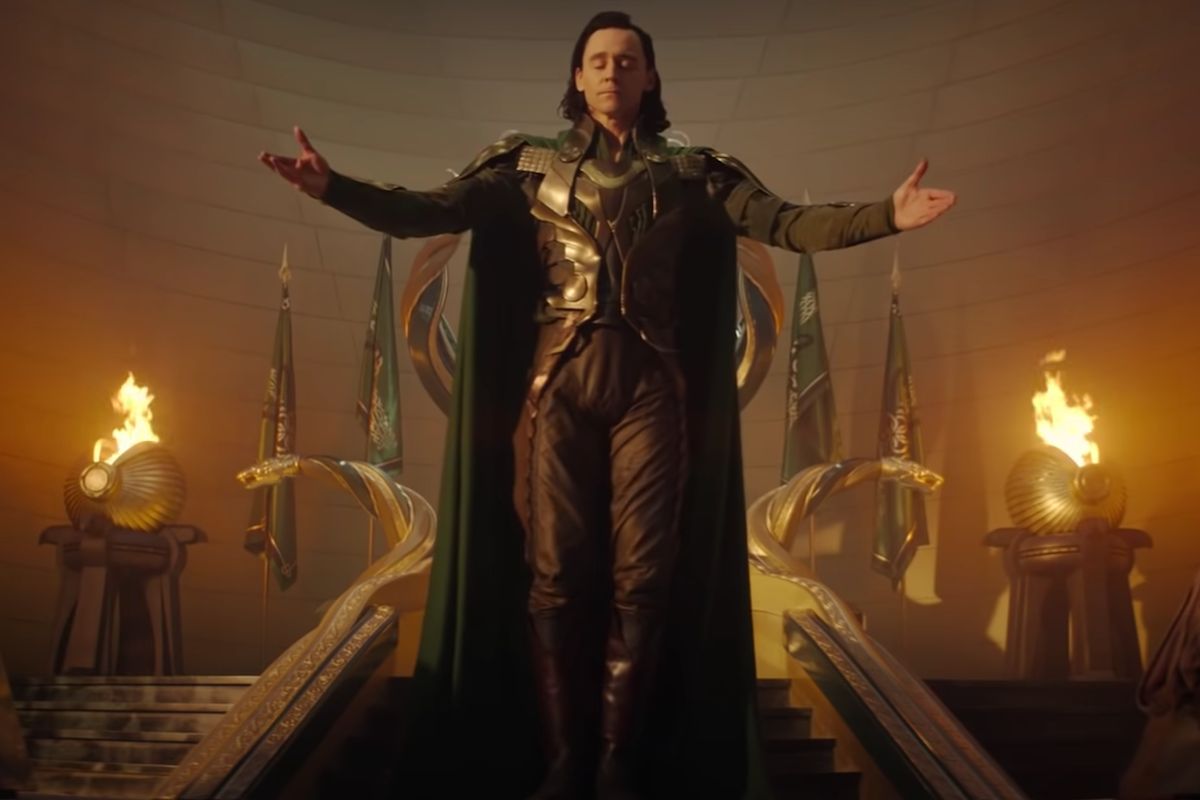 The fate of the TVA employees, who were all pulled from their timelines and made to forget their old lives, was also left for Season 2 to show. Fans still don't know about Ravonna Renslayer's promise to Mobius that she would go look for "free will." In its six new episodes, Loki Season 2 will take a big step into the unknown. The Multiverse will be fully established, and a war is about to start.
Read More:-
And Who's Making Loki Season 2?
The second season of Loki is made by Marvel Studios, and Eric Martin is in charge of writing it. Justin Benson and Aaron Moorhead are in charge of directing. They have already done two episodes of Moon Knight, another Marvel Studios show (2022). Michael Waldron, who was the head writer for the first season, and Tom Hiddleston are both back as executive producers.
Isaac Bauman is in charge of the show's camera work, and Natalie Holt, who was the composer for the first season, is back for the second. Victoria Alonso, Louis D'Esposito, Kevin Feige, Tom Hiddleston, and Michael Waldron are among the people who are in charge of Loki Season 2.
Loki Episodes 1
Since June 9, 2021, you can now watch all of the episodes of the Loki Season 2 Web Series on Disney+. To do this, you need to sign up for Disney +. Subscribers can watch Loki for free whenever they want on their phone, tablet, or TV. Only, you have to know how to do things to get the most out of your favorite Loki character.
Follow our site newscatchy.com  and get all the latest updates daily.