Released on September 3rd on Netflix, the teenage mystery series proved to be popular among teenagers and young adults. Initially, the series launched on May 29th on 10 Shake, with Netflix serving as the international distributor.
The show follows a group of aggressive teenagers, excellent divers, as they search relentlessly to find their friend after her disappearance when a storm hits their coastal town.
The teen drama gives off a vibe that reminds you of Outer Banks, you know, with the setting of a beautiful island and many teenagers solving a mystery.
Dive Club Season 2 Release Date
The dive club isn't officially renewed by Netflix for a potential season 2 yet. Therefore, there's no expected release date at the moment. But fret not, as soon as the filming starts, we'll surely update you.
Dive Club Season 2 Recap: What Happened in Season One?
While the series starts searching for their lost friend, it progresses to become a hunt for a long-lost treasure. In the final chapter, titled 'Queen Anne's Revenge', our girls find Princess Anastasia Nikolaevna's tomb, which had been sitting under the Cape Mercy Cemetery. There they discover the Royal Sapphire Crown and the truth about the Volkov family. The latter were not descendants of the royal family but those of the Pirate Captain responsible for murdering the Princess.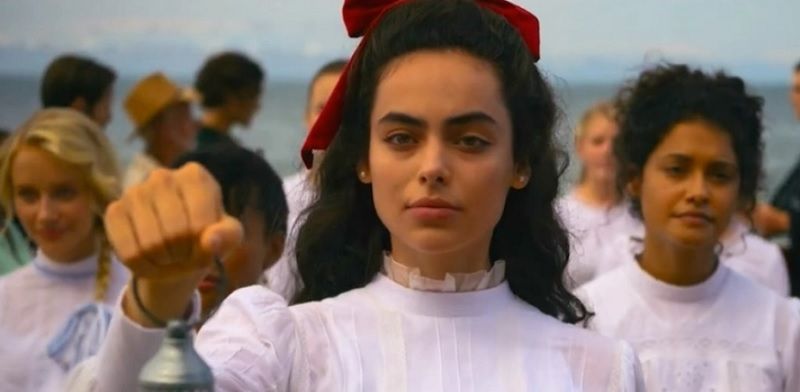 Shaken by the discovery, Anna takes off. In her shock and grief, she ends up torching the clubhouse, but her friends manage to catch up to her. Viktorya Volkov and her minion, Hayden, capture the group's boat. Separating Anna from the girls, she leaves them to face a violent storm coming their way. The girls shout for Anna, but she doesn't move, hesitating at the choice to save her friends or her false legacy.
Dive Club Season 2: What are the Expectations
At the moment, the renewal for season 2 is yet to be. It is most likely that there will be one, given the nature of the season one's cliffhanger.
We have yet to see what choice Anna makes. Leonid recovered from his poisoning and was rushing to save the girls, so his fate is also unknown. Hayden appears to have a conscience as he handed a pocket knife to Stevie when he was tying them up. His arc would be interesting to watch. Will he continue to defy Viktorya? Even if the girls break free from their bondage, will their skills as divers be enough to survive the violent approaching storm?
With season 1 having 12 episodes, season 2, if renewed, is to follow a similar route.
Dive Club Season 2 Cast: Who's going to come back
The Diver Club has a fantastic cast. Given how season one ended, most will probably reprise their roles:
     

Miah Madden as Maddie

     

Georgia-May Davis as Lauren Rose

     

Aubri Ibrag as Anna

     

Sana'a Shaik as Stevie

     

Mercy Cornwall as Izzie

     

Joshua Heuston as Henry

     

Alexander Grant as Hayden

     

Joseph Spanti as Brad

     

Phoenix Mendoza as Camille

     

Jai Koutre as Chief Jack Rose

     

Veronica Neave as Mayor Renee Volkov

     

John McNeill as Sea Dog

     

Kate Peters as Victoria Volkov

     

Tim Ross as John Martin

     

Yasmin Kassim as Lucinda
Dive Club Season 2: Trailer
Unfortunately, no official trailer for the dive club season 2 has been released yet. So, fans have to wait for some time to get the official sneak peek of the series.
So, while we wait anxiously for the new season's arrival, be sure to watch season 1 of the Diver's Club, currently available on Netflix!