Previously known as Jigsaw, Netflix's next heist drama series, Kaleidoscope, promises to deliver. The jigsaw was the working title for the 2021 Netflix original, and it's important to note that it is in no way related to Saw: The Revenge, the 2017 sequel to the splatter horror series. With all of the crime, action, and drama, the new thriller series looks more like it could be a solid follow-up to the worldwide blockbuster Money Heist.
Kaleidoscope's story is the film's crowning achievement. This suspense series is non-linear, meaning that you can view the episodes in any sequence you please. Even if you watch the episodes out of sequence, they'll all have some bearing on the conclusion. Even if it's not the same as the streaming service's previous interactive feature Black Mirror: Bandersnatch, the show nonetheless looks like a cool take on the crime action-thriller genre.
Kaleidoscope's plot was developed by Eric Garcia and is based on actual events; it concerns the largest robbery ever attempted and the subsequent betrayals, retribution, and so on.
The long-awaited premiere of the Netflix original series is finally happening on January 1st. That's a fascinating way to kick off the new year. In the meantime, here's a rundown of everything we know about Kaleidoscope thus far, including when it'll be out and who will be in it.
Who Is in Kaleidoscope's Cast?
Starring Giancarlo Esposito, Paz Vega, and others, this Netflix original series features a strong ensemble cast. Aside from Jai Courtney and Rufus Sewell, the cast also includes Tati Gabrielle, Peter Mark Kendall, Rosaline Albay, Niousha Noor, and Jordan Mendoza.Based on the information provided by Netflix, the following people will play the following important roles in Kaleidoscope:
Leo Pap, the robbery crew's leader and an industry veteran is played by Giancarlo Esposito. He has "an engineer's intellect with a careful eye for detail" and is "whip-smart, intense, and motivated."As Ava Mercer, Paz Vega portrays an ethically ambiguous lawyer who is nonetheless devoted to her clientele. She has a strong reputation as a persuasive and effective advocate both in and out of the courtroom.
In this role, Rufus Sewell portrays Roger Salas, a reformed burglar who is now a well-regarded security specialist. He has a remarkable capacity to influence people to suit his own wants and is known as a persistent salesman. Tati Gabrielle portrays heist team member Hannah Kim, who engages in both high- and low-stakes financial fraud schemes. She's been called "a chameleon" for a good reason. Stan Loomis, portrayed by Peter Mark Kendall, is a small-time smuggler with a romantic streak and an enthusiasm for life's pleasures.
Others include Elbay as the crew's explosives specialist Judy Goodwin and Courtney as Bob Goodwin, the crew's safecracker; Noor as Nazan Abbasi, an FBI Agent and the crew's principal antagonist who threatens to bring the whole operation down. Hemky Madera as Carlos, Stacey Oristano as Barbara Loomis, Whit Washing as Ted Gough, Max Casella as Taco, Robinne Lee as Lily, James Augustus Lee as Cade, and more round out the group.
Read More:-
How Many Episodes Are There in Kaleidoscope?
Kaleidoscope will consist of eight episodes, all of which will premiere simultaneously. Each episode does not adhere to a strict chronological order, making the overall narrative non-linear. This fits in well with the series' primary element, which is its interactivity.
Except for the season finale, you may watch any episode(s) in any order and still understand what's going on. That is to say, the next seven episodes can be seen in any sequence, but episode eight must be watched last.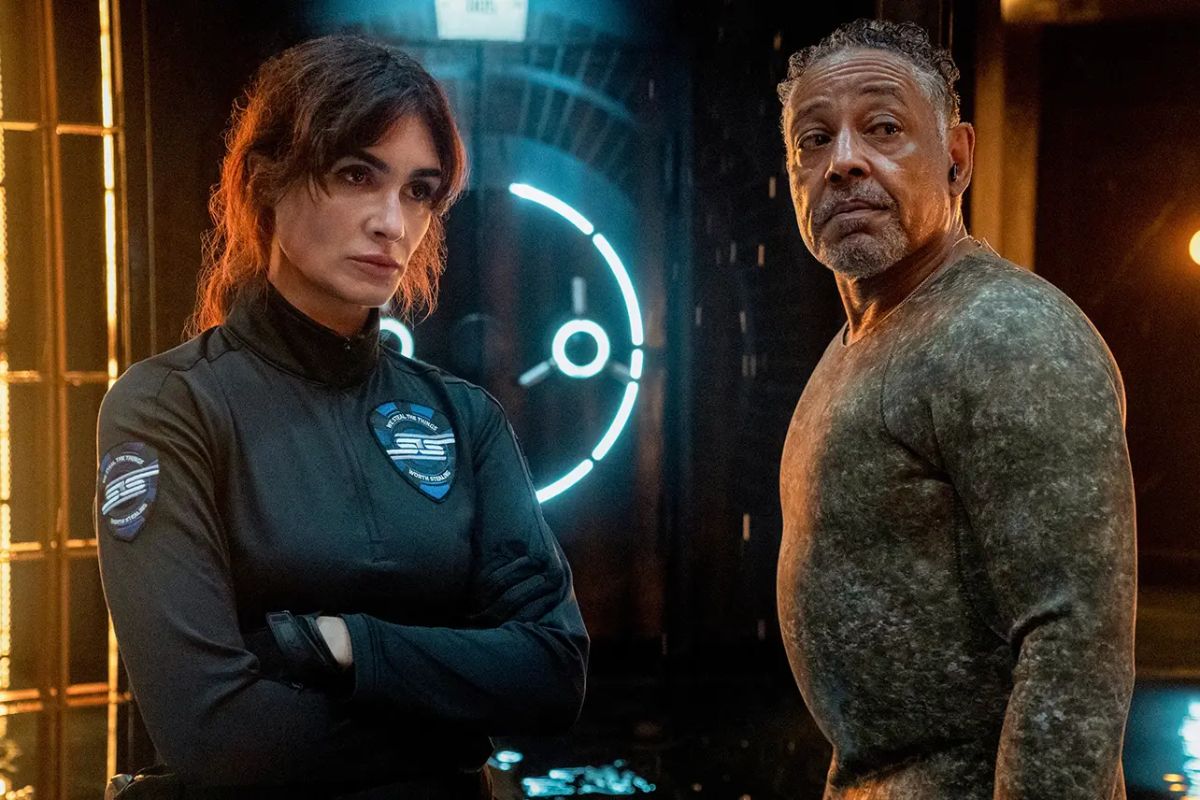 Frequently Asked Questions
Will Kaleidoscope Return with Season 2?
The tale was wrapped up by the end of the first season. Nonetheless, some questions were left unexplained, which gives us reason to believe that the authorities would release the second season of Kaleidoscope.
When will Kaleidoscope Season 2 be released on the OTT platform?
The producers have not announced the release date for Season 2. As soon as we hear anything from the proper authorities, we will update our article accordingly.
What can we expect from Kaleidoscope Season 2?
Either the official will start Season 2 by answering the question that was left unresolved, or they will start a new plot entirely. As soon as we hear something new, you can count on us to let you know. Our goal was to provide readers with as much information as possible regarding Kaleidoscope Season 2. Leave a comment below if you have any thoughts or suggestions.
Amy Roloff Net Worth 2022: How Much The Television Star Earning?
Watch the Kaleidoscope Trailer
The official trailer for Kaleidoscope was posted on Netflix on December 13, 2022, with the tagline "seven billion ways to solve a crime," primarily indicating the show's non-linear narrative structure. The gang, headed by Leo Pap, has its sights set on $7 billion, and they plan to steal it from the safest vault in the world. The trailer, which runs little over two minutes, gives you a fast overview of the series' narrative. It fits the bill for the genre because it is explosive (in more ways than one) and has a flurry of nonstop action.
The teaser gives a small suggestion that Kaleidoscope is more than just a heist thriller; it's also a story of revenge, primarily for Leo, who appears to have been betrayed by Robert Salas, the vault's security specialist.
Kaleidoscope Season 2 Release Date
In contrast to the majority of shows on the OTT service, The Kaleidoscope offers a unique perspective. The viewers' attention was held throughout the entire series. Officials have not yet announced when Season 2 will premiere. The first season premiered on January 1, 2023. Season one was announced in September of 2021, and it premiered in January of 2023.
It's likely that the second season won't premiere until next year. Reports suggest that by 2024, audiences will learn when to expect Season 2 of Kaleidoscope. As soon as we have official word, we will post an updated version of this with the actual date of release. Learn more about the show's upcoming second season by checking out its release date, OTT platform, cast, etc.
Dear readers, We hope you enjoyed our last update. If you are interested in more updates, stay here, follow our site newscatchy.com and get all the latest updates daily.