It's never easy to turn an old TV show into a modern-day success, but Netflix did it with a stellar reboot of the iconic 1965 science fiction series Lost in Space. After two seasons, fans worldwide have enjoyed going on out-of-this-world adventures with the Robinsons, and it's safe to say that everyone is looking forward to the launch of Lost in Space season 3.
Subscribers, thankfully, will not have to travel to the far reaches of the galaxy or wait a lifetime for the next chapter of the family adventure space saga. The streaming service was overjoyed to announce that Lost in Space season 3 will take place. And it will serve as a farewell tour for the Netflix originals.
That's right, space explorers, the journey is coming to an end with the release of season 3 on the streaming service. Given how spectacular and enthralling the series has been thus far, it will be interesting to see how they conclude things.
One thing is certain when Lost in Space season 3 arrives, fans everywhere will not want to miss a single second of what's in store for the final season.
Lost in Space Season 3 Release Date
The question on everyone's mind now that we have official confirmation from Netflix command that Lost in Space season 3 is a go for launch is when will the final outing blast off?
The Robinson family space robot and the streaming giant announced that the final season of the Lost in Space trilogy would be released in 2021.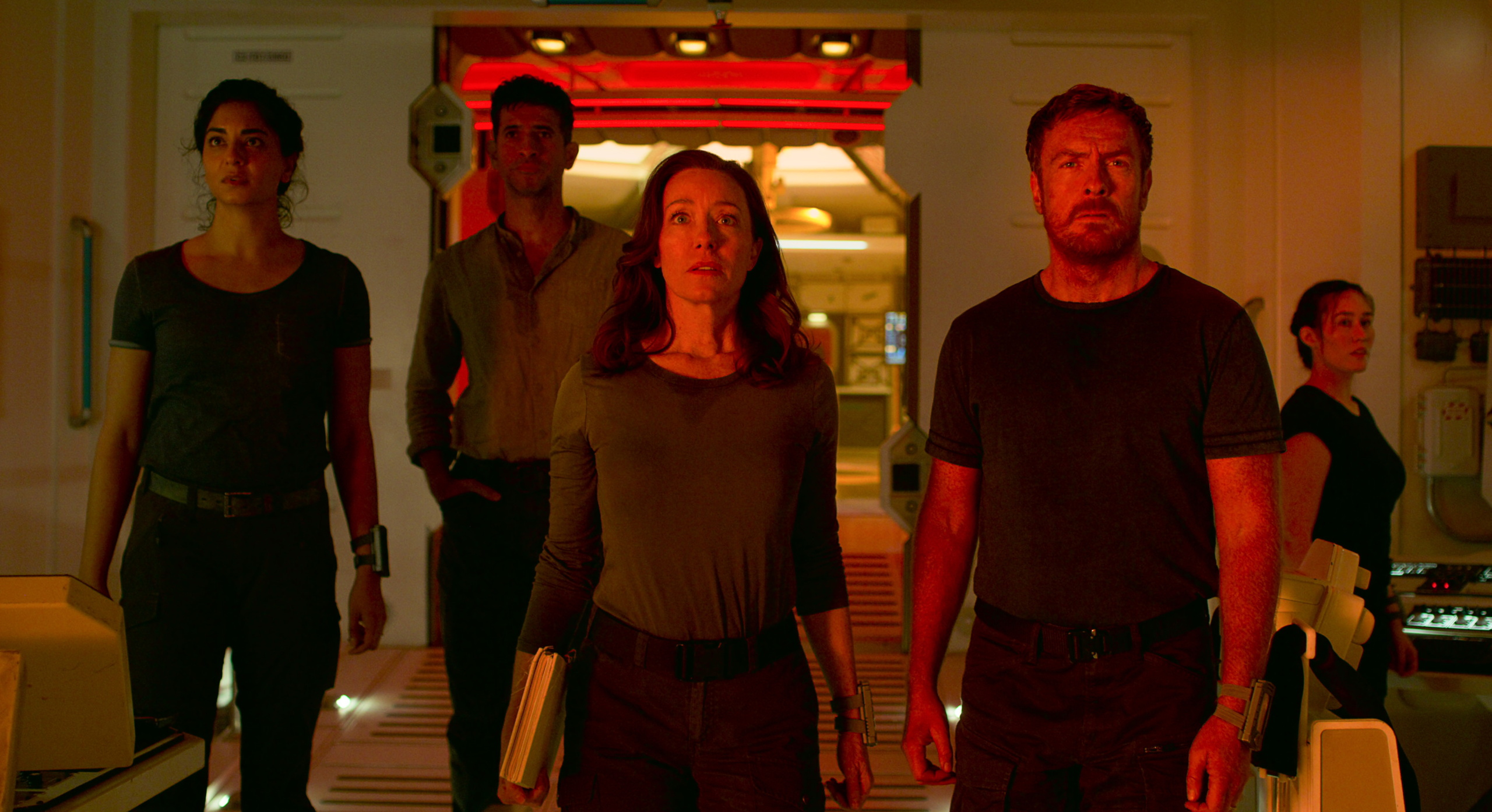 Season 3 of Lost in Space began production in September 2020 and was be completed in January 2021. Since then, Netflix has not provided an official release date for the final season, other than the initial announcement that it would be available in 2021.
On October 7, Netflix released the first teaser for the third season and the season 3 release date of December 1, 2021.
Lost in Space Season 3 Cast
Even though no official information about the Lost in Space season 3 cast has been released, it's safe to assume that the major players will be back in action. You can't do Lost in Space without the Robinsons. Maureen by Molly Parker and John by Toby Stephens will be joining the cast for season 3.
The kids of the Robinson family, Taylor Russell's  Judy, Maxwell Jenkins' Will, and Mina Sundwall's Penny will also all return.
When it finally premieres, there will likely be a slew of new and familiar faces. And we are sure fans will be eager to see who makes it to the show's final season.
Lost in Space Season 3 
Synopsis
Nothing official has been released regarding the synopsis, and it's probably best not to expect one anytime soon. Although nothing is certain, savvy fans have a pretty good idea of what will happen the next time around based on what we know.
It will be the final season of the rebooted sci-fi series. Considering that was the plan from the beginning, it appears fans are in for very captivating conclusion subscribers will not want to miss. The final flight will almost certainly continue where the previous one left off. The children and family split up at the end of season 2 and went down different paths, which will undoubtedly be explored in season 3. Judy piloted the Jupiter 2 to Alpha Centauri to protect the children from the oncoming robot army, which John, Maureen, and Scarecrow remained behind to fight. Estrin spoke with Den of Geek, hinting at what's to come.
Given what has happened in the first two seasons and what we know so far, the show is shaping up to be one Netflix originals series that subscribers will not want to miss.
Lost in Space Season 3 Trailer
On October 7, it was announced that the third season would premiere in late 2021, which was very welcome news for those who had been waiting for word on season 3 with bated breath. As a special treat for fans, the announcement included a sneak peek teaser.
We'll let you know as soon as we learn more about the third season! Stay tuned for more information and updates on the sci-fi Netflix original series' final season.