As far back as 2014, for the Wii U, you could buy Mario Kart 8. After thereafter, in 2017, a revamped and improved version of the game was released on the Nintendo Switch with additional features, honed gameplay, and improved visuals. That's the Super Mario Kart 8 Deluxe version, to be precise.
Since then, we've been delighted to have our Nintendo Switch screens flooded with constant updates, DLC drops, and annoying blue shells. Fans have begun wondering whether and when Mario Kart 9 would be released because of the long time that has passed since the release of a proper mainstream Mario Kart game. Everything we know about the mystery Mario Kart 9 is outlined below.
Mario Kart 9 – What We Know So Far
We are currently receiving various waves of DLC for Mario Kart 8, with the third wave scheduled to release during the 2022 holiday season. To put it simply, until all of this DLC is released, we will not be receiving Mario Kart 9 or any Mario Kart 9-related news. Even while it's possible, it would be bad business to tease a sequel while still putting out new material for the original.
January 7, 2022
However, a leaker (industry analyst Dr. Serkan Toto, who penned speculations about the future game for Gamesindustry.biz) said that development on Mario Kart 9 had begun.
He then went on to imply that there would be a new twist added to the game when it returned. We were first introduced to zero-gravity tracks in Mario Kart 8, and we hope that whatever other innovations Nintendo has in its sleeve for the next installment, they are just as fun.
December 19, 2021
A second source claims to have seen prototypes of an upcoming Nintendo racing game. Super Smash Bros.-style crossovers with characters from other Nintendo franchises suggest this may or may not have anything to do with Mario Kart.
There's a chance this won't be called "Mario Kart 9," but it's definitely a step in the right direction and would significantly alter the established series. There have been some Link and Inkling crossovers in Mario Kart 8 Deluxe, so maybe this is the start of a new age for Mario Kart!
Must Read:-
Mario Kart 9 – Release Date
Eight years have passed since Mario Kart 8 was first released. It makes sense that Nintendo would keep releasing DLC for a game that has been out for nearly a decade if it is working to make Mario Kart 8 the definitive Mario Kart (a la Super Smash Brothers Ultimate).
There will be a total of 32 courses available for download for Mario Kart 8 Deluxe, spread across 6 DLC waves, with releases spread out over the course of this year and next. By the end of 2023, we should have seen the final round of downloadable content.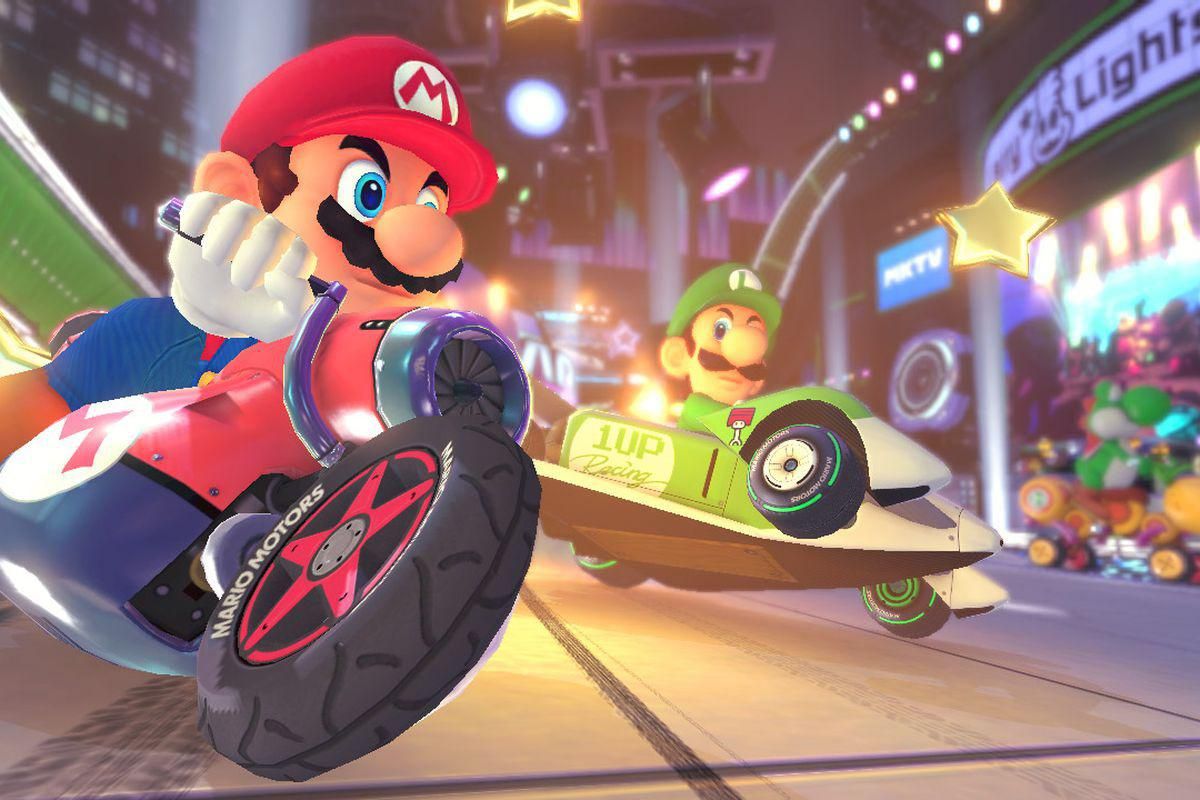 This suggests that we won't hear anything about Mario Kart 9 until at least 2024. By then, Mario Kart 8 will be a decade old, and it's hard to envision Nintendo supporting such an old game with new updates. It's also possible that we'll learn more about Nintendo's plans for the next generation of consoles around that time, at which point we can expect the company to unveil a new Mario Kart to assist boost sales of their next major product.
Mario Kart 9 – New Characters
Similar to Super Smash Bros. Ultimate, Mario Kart 9 could bring back long-dead characters for a cameo appearance. All the characters who have ever raced in a Mario Kart game are listed below. Keep an eye out, you never know who might pop back up!
Daisy and Luigi, the Newborns
Birdo Bowser Baby Mario Baby Peach Baby Rosalina
Junior Bowser, Cat, Peach, Princess Daisy, and the Flower Princess
Donkey Kong Diddy
Toad the Wet Sprocket, Dry Bones, and Bowser the Dokey Kong Jr.
Golden Disco Discs from Funky Kong Honey King Mario
Koopa Troopa
Inkling Inking Boy and Girl
Queen Boo Koopa Isabella Troopa
Mario's archenemy Lakitu Larry Koopa
This is Lemmy Koopa.
Championship Link Ludwig Link
Luigi
Mario \sMetal Mario
Koopa, Morton K., Jr. Paratroopa
Pauline \sMusician Super Mario Bros. Peach Mario Piranha
Peach Pink with Gold Glimmering
R.O.B
A.K.A. Princess Rosalina Roy Koopa
Mr. Shy, Tanooki Mario \sToad \sToadette
Boy and Girl from the Village
Waluigi \sWario
Jennifer O. Koopa Wiggler
Yoshi \sPeachette
Peach Hakama Kimono Mario
If you are interested to read our article follow our site newscatchy.com  and get all the latest updates daily.