As the sequel to Overwatch, Overwatch 2 has surpassed the first game as the best way for fans to relive their heroic past. Although there are some tweaks to these characters in this game, veteran players will be happy to know that the majority of the gameplay is the same. Many gamers long for the return of player versus environment (PvE) conflicts, where they may put their skills to use in a team setting and see if they still have what it takes to prevail. When will Overwatch 2's player versus environment-combat return?
Does Overwatch 2 have a PvE Release Date?
Overwatch 2 will feature a return to its original, popular player versus environment (PvE) battle mode. If you're a player in Overwatch 2 and haven't seen this yet, don't worry; it's coming back and will be available soon. When exactly we will be able to get our hands on it, though, is unclear. Overwatch 2's PvE feature is expected to launch in early 2023, although Blizzard has not specified a release date or provided details on the mode.
As a result, when it does arrive, the system will likely look and feel very different from the one in the original Overwatch game. Blizzard had been discussing how it constructs the story of the game through the PvE mode, revealing what is happening in the Overwatch world via these crucial story beats alongside the standard PvP combat.
In the PvE mode, players will be able to work together to complete objectives, with veterans of the Overwatch team assisting the game's newest recruits as they fight to keep the world safe from a variety of dangers. Overwatch 2's PvE mode is anticipated to expand with each new season, much like the roster of playable heroes.
After Overwatch 2's release, Blizzard should have more time to work on the future PvE mode and hopefully more information to share with the public.
The ink-drawn universe of Ninja Must Die, an action-runner game will allow you to live out your ninja fantasies.
The mobile action-runner game Ninja Must Die has already been released in East Asia to positive reviews, and on December 14 it will be available worldwide on Android and iOS devices. The game's ink-stroked aesthetics will have you engrossed and hooked, and its fast-paced side-scrolling running and fantastic ninja action will have you coming back for more.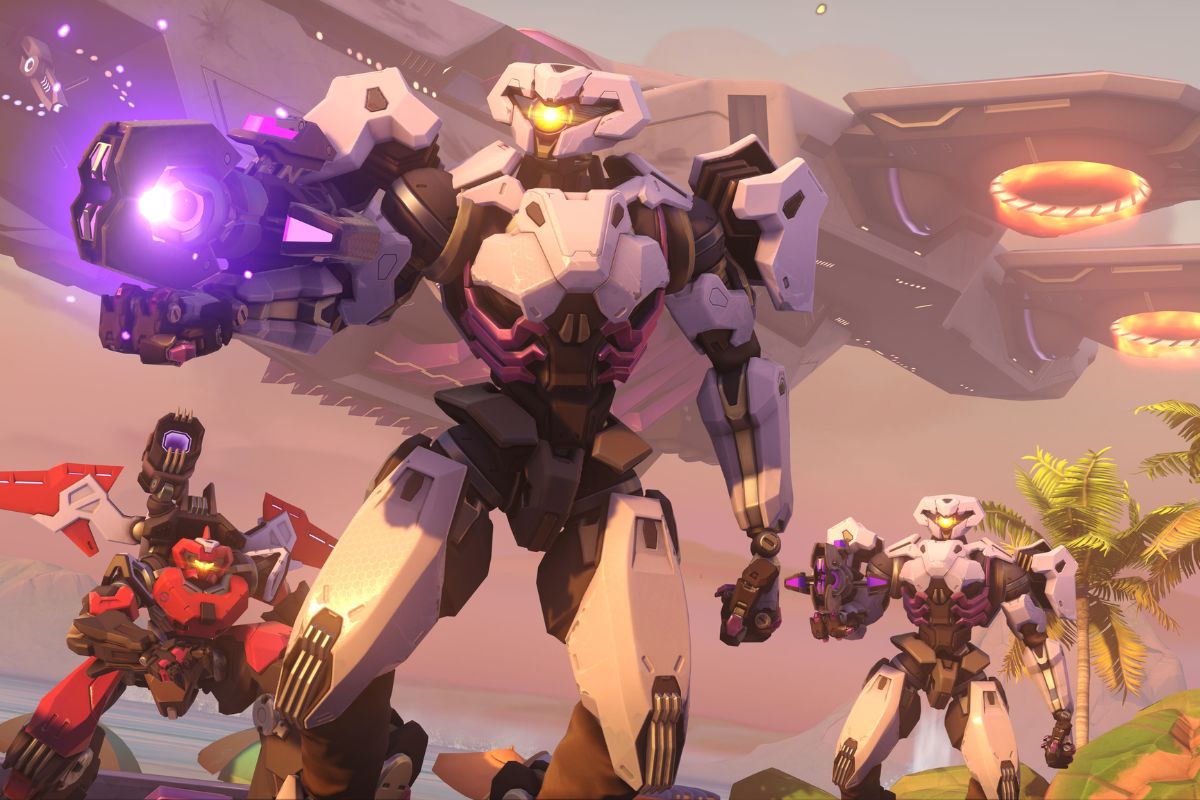 Canada Games, the game's developer, has also included over 40 background music tracks (BGMs) in Ninja Must Die, all of which contribute to the game's atmosphere and make you feel as though you are a part of its world. In addition, the controls are intuitive enough for newcomers to focus on the fights rather than learning the ropes.
The makers did a fantastic job of catering to players of various skill levels, as the game can be played with a single finger, something that's uncommon in role-playing video games. But don't think that means the game is easy; you'll be put through your paces in stages chock full of smart traps and intense battles against a wide variety of dragons, bosses, and other obstacles.
You'll have to choose your ninja of choice from a roster of characters, each with their own special abilities, and as you progress through the game, you'll gain access to better weaponry to dispatch increasingly formidable foes. Not only that but there is a split-screen co-op option where you and your friends may engage in fierce battles against each other.
It's a web-based game that costs nothing to access and to mark the occasion, the developers are holding a Twitter contest.
The game is available for download from the Google Play Store and the iTunes App Store. In order to receive some free virtual items, use the code [NINJA777] when prompted to do so in-game. When the player advances to the third level of the second chapter, they will have access to the in-game mail feature, which will be used to send them their goodies.
Follow our site newscatchy.com  and get all the latest updates daily.