Regarding Speak Now, Lautner remarked, "I think it's a great album." Yes, I feel secure. He didn't, however, stop there. The Twilight star even went as far as to joke that he was "prayin' for John," most likely alluding to John Mayer, who is rumored to be the subject of some of Swift's less-than-flattering lyrics on the album, particularly on the single "Dear John."
The song "Dear John" contains some of the most heartbreaking lyrics ever written, such as the following: "Maybe you and your sick need to give love then take it away / And you'll add my name to your long list of traitors who don't understand / And I'll look back and regret how I ignored when they said 'run as fast as you can.'"
Although nothing has been officially stated or verified, there have been rumors circulating on social media that Lautner may participate in a music video for one of the songs from Speak Now (Taylor's Version). Even still, it seems like Lautner and Swift reconciled at some point following their breakup.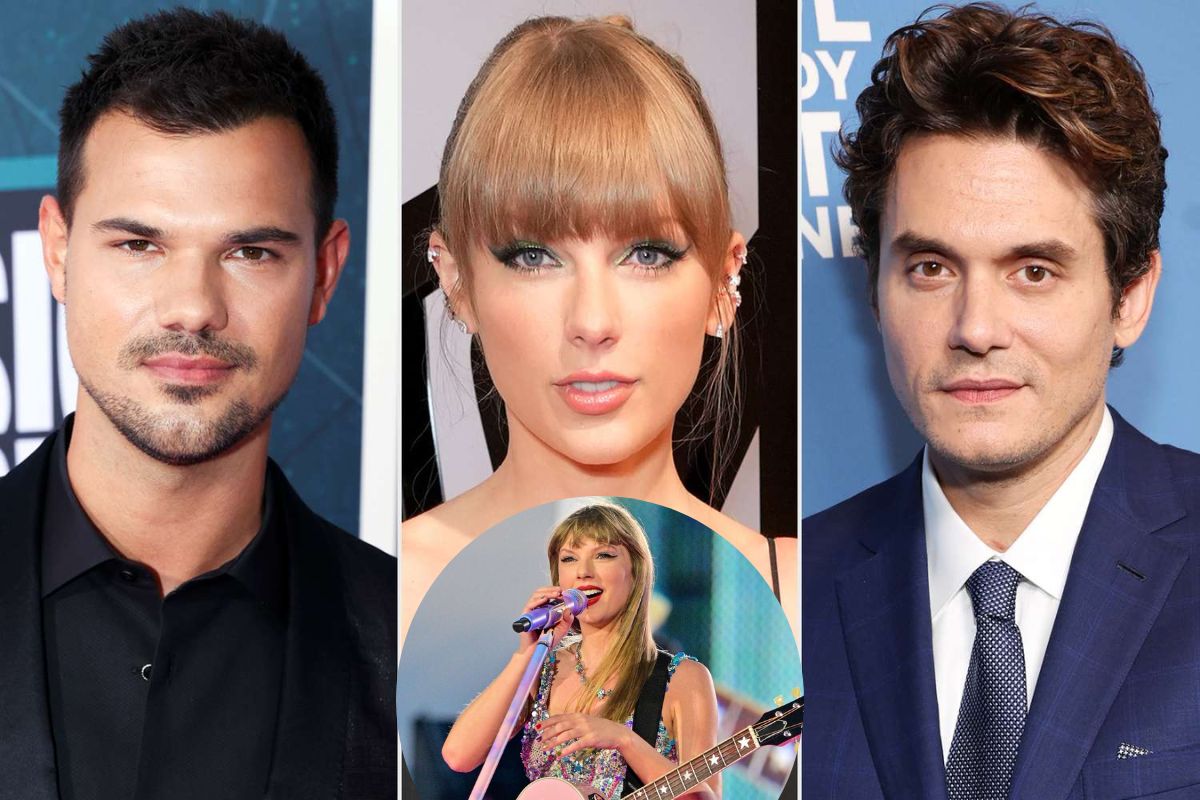 Dome (now Lautner) asked her husband if there was a time in his life that he wished he could go back to during the first episode of The Squeeze.  The actor from Abduction spoke without hesitation about the 2009 Video Music Awards, where he gave Swift the trophy for best female video for "You Belong With Me."
Here, you can see the most recent Celebrity news:
Kanye West interrupted Beyoncé in the middle of her acceptance speech and said she should have won for "Single Ladies." Swift was welcomed back onto the stage to complete her speech after the Renaissance singer eventually won the award that night for best video. "I hardly hear it at all. No, I can't see them. He stated on the podcast, "I'm simply guessing that the entire thing was a practice and rehearse skit.
Because otherwise, why would Kanye West interrupt Taylor Swift by running onto the stage? Simply made no sense. "If you look back at it, I was actually caught laughing and giggling out," he continued. 'Oh, I can't hear them, but this is probably extremely funny right now,' I think. She finished as he leaped off. I thought, "Oh, that wasn't good," as soon as she turned around and I saw her face for the first time.
You may also view the most recent news about Celebrities below:
Swift revealed that Speak Now would be her upcoming re-release at her first Eras tour event in Nashville on May 5 before revealing the information on her social media channels. She said on Twitter that "my version of Speak Now will be available July 7 (just in time for July 9th, icky). I wrote Speak Now entirely by myself while I was between the ages of 18 and 20.
The songs that emerged during this period of my life were distinguished by their frank honesty, uncensored admissions from diaries, and wild wistfulness. I adore this album because it tells a story of maturing, stumbling, flying, and crashing—and then surviving to tell about it, the woman said. I've sprung six additional songs from the vault, and I can't wait to share Speak Now (Taylor's Version) with you.
Stay Connected With newscatchy.com