Netflix's "Too Hot to Handle: Germany" is one of the most popular reality TV series in the "Too Hot To Handle" universe. The lively ensemble, sensual situations, and high stakes of this German dating show have fans returning for more. In the first season of this show, numerous stunning individuals connected and discovered their ideal companions.
Although the on-screen journey for Tobias Klein and Stella Stegmann was far from straightforward, it enabled them to develop a relationship they had never had before. The couple's followers wonder whether they are still together after the show's recent premiere. So, why don't we find out together?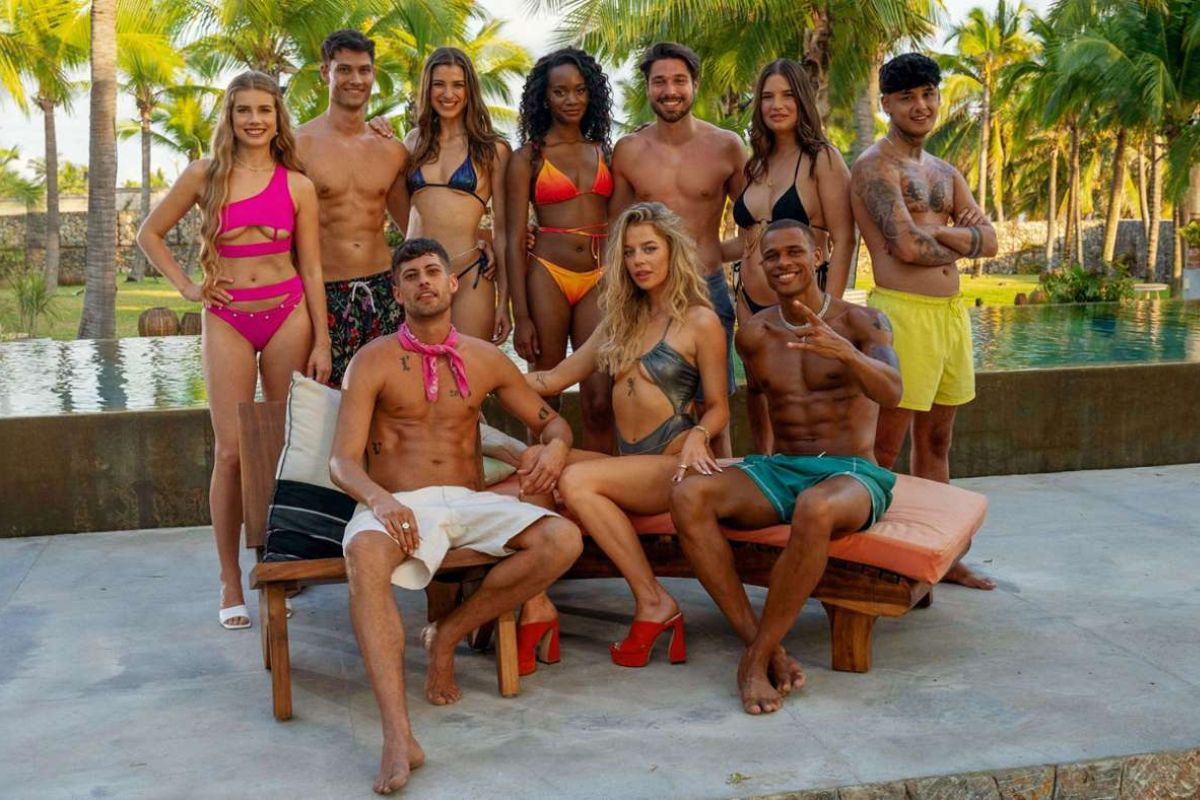 Tobias and Stella's Too Hot to Handle: Germany Journey
Tobias was eager to know Stella when he started watching the Netflix series. The cast members were more than willing to physically intimate with possible partners on their first day of filming because they believed they were participants in a different show called "Tropical Paradise" instead.
You know which celebrities are still together. Here we see some news about them which is given below:
Tobias took advantage of the first opportunity and didn't think twice about kissing Stella in the shower because he knew how much competition he had to earn Stella's love. Since Stella was willing to explore all options, she did nothing to stifle the attention she was receiving from others.
Stella ended up kissing Anna Strigl but chose to stick with Tobias just 32 minutes after finding out which show she was on. The attraction between the couple was immediately apparent, and during one of the first nights of the "sex prohibition," their physical antics cost them €14,000.
Tobias, however, quickly began to feel as though his companion was more interested in him than he was in her, and he began to long for more. So he eagerly anticipated the chance to go on a date when newbie Lorra Sophie decided to do so.
Although Tobias had a great time with Sophie and kept a little flirting with her, he ultimately decided to stay with Stella. He did admit that he thought the new cast member was physically beautiful, but he was unwilling to give up the latter over a potential new connection that might be explored.
The pair did choose to kiss soon to commemorate the event, but they also lost an additional €12,000 in the process. Yet, they were glad to share more deeply after becoming more aware of their behavior and ending their pattern of breaching the rules. But things got even more challenging for the couple when the second round of arrivals appeared.
Tobias tried to trust his partner but was envious when Marco Cali decided to date, Stella. Yet, Stella indulged herself even more because the situation gave her more confidence. She was pleased to be with Tobias but joined the two new male cast members in the shared shower, which stunned everyone and left Tobias unsure of what to do.
Stella regretted her recent acts and wanted to work things out with Tobias alone, so Marco hoped to spark a potential romance with her. Tobias put the event behind him after having an open discussion with Stella and providing Marco with some clarifications. The couple improved throughout the competition, which allowed them to be among the finalists and be the first to have their rule-exempt watches approved.
Tobias and Stella: Still Dating?
As of this writing, Tobias and Stella haven't provided a formal update on their relationship. Nonetheless, the couple does follow one another on Instagram, and Stella has left some kind comments on the photographs of her potential boyfriend there. We have high hopes for the future of their partnership after such experiences.
You know which celebrities are still together. Here we see some news about them which is given below:
At the very least, they appear to get along. For personal information: Stella is a successful model and influencer in Munich, Germany. She has over 213 thousand Instagram followers and over 100,000 TikTok fans.
Additionally, the reality TV star and Anna appear to be becoming closer since they are frequently spotted on each other's social media accounts. Tobias is an IT consultant, but he also creates digital material and has over 35,000 followers on TikTok. He is currently promoting his Netflix debut while residing in Heilbronn, Germany.
Follow us on google news for the latest updates.