If there's one thing we've learned from watching reality TV for years, it's that on-screen hookups can lead to real-life relationships just as often as they can break up. One of the best examples of this is the case of Chloe Veitch and Mitchell Eason, who played a couple in the second season of "The Circle."
They recently played a couple again in the Netflix show "Perfect Match." So, if you just want to know more about them, including their history, their most recent experiences together, and where they stand now, we have the important facts for you.
If you want to check more articles about entertainment, click the links given below:-
Chloe and Mitchell's Perfect Match Journey
Since Chloe and Mitchell both went into "The Circle" as themselves in 2020, their attraction to each other was even stronger when they met for the first time at the end of the show. So, it's not surprising that their texting flirtations during filming led to a kiss when the cameras stopped rolling.
However, they did not start out wanting to date each other. That's because the first one is from Essex, England, and likes to stay close to home, while the second one is from Pennsylvania and now lives in Los Angeles, California. In other words, according to what Chloe and Mitchell said in public at the time, they talked every day to keep in touch but didn't want a long-distance relationship.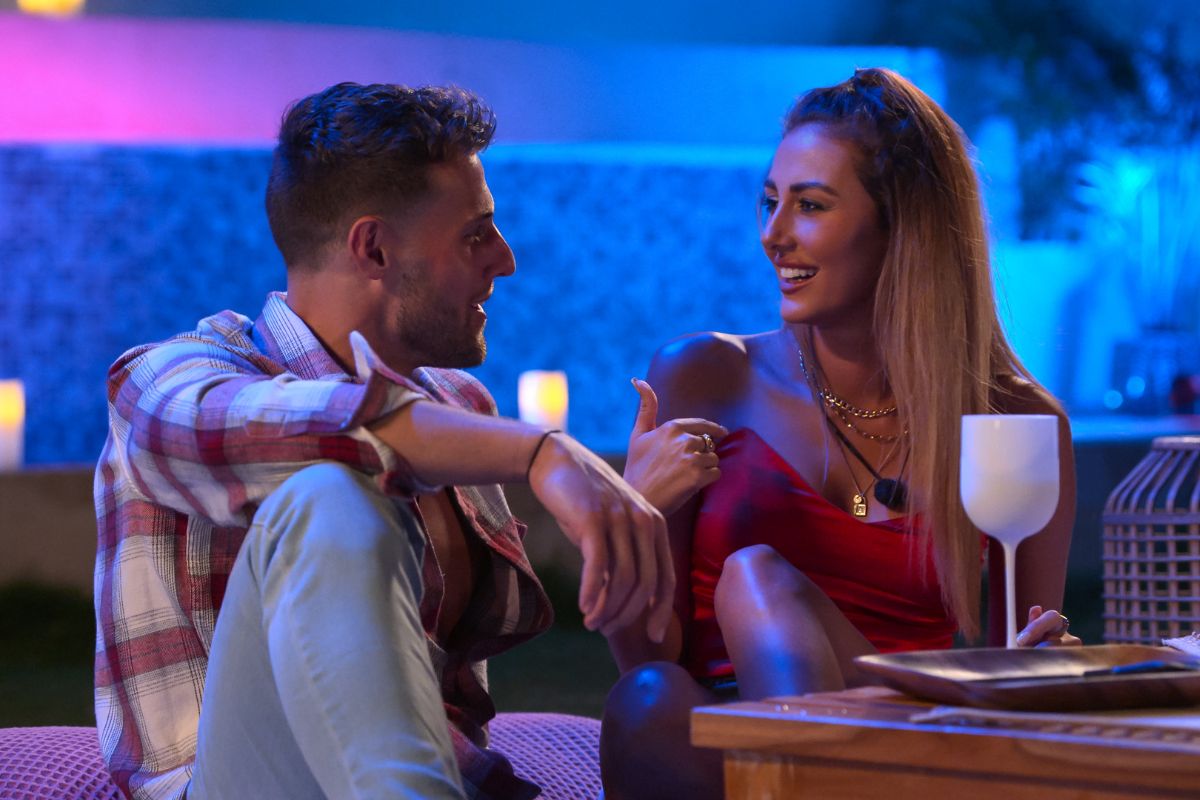 But in reality, they did get into a fight. It seems they soon realized they couldn't let this chance for a possible love match go by, so they started dating and were together for about eight months. But unfortunately, they broke up in 2021 because of his "insecurity" about their differences in pure s*** experiences, especially since he is a virgin by choice and wants to save himself until marriage.
Before Francesca Farago (season 1 of "Too Hot to Handle") set them up on a "blind date" in "Perfect Match," they had been separated for only six months. In this Netflix original, Chloe and Mitchell both say that it was clear at that point that they still cared about each other because what they had was real love. So, the other "Too Hot to Handle" star broke up with Shayne Jensen (season 2 of "Love is Blind") to get back with her ex-boyfriend, even though she also really liked his energy.
Aside from her natural love for Mitchell, this decision to get rid of Shayne was one of the most important reasons Chloe really wanted things to work out in the end. She wanted to show herself and the rest of the world that she had made the right choice, which at first seemed to be the case since they seemed to get closer and closer every day. Their problems hadn't gone away, but they were more willing to talk to each other, more curious, and more understanding, which helped them win their second compatibility test.
Are Chloe and Mitchell Still Together?
When Chloe and Mitchell won the challenge, they not only got to invite two other contestants into the "Perfect Match" villa, but they also got a private date to keep their relationship going. But she didn't know that this time alone with her partner would turn everything upside down when he finally told her he wasn't ready for a commitment and just wanted to explore. He told Chloe, "You do a lot of things right. You have all the qualities I want in a girl, like a pure heart. You're drop-dead forking gorgeous… But every time I've been in a relationship, it's held me back."
Our site has many categories, like Entertainment, News, Technology, And more. You can check newscatchy.com  maybe you will find something interesting.