When Brooke Baldwin quit her job at CNN in 2021, her fans all gasped in shock. According to Deadline, the popular news station hired the news anchor full-time in 2008. Baldwin's career turned out to be a bit of a happy accident. Baldwin's job at CNN was a surprise because she was filling in for an employee who quit suddenly. Then, the job that seemed like it would only last a short time turned into something bigger, and she got a top spot on the show. Baldwin said,
"The next chapter of my life will be focused on what I love most about my work: amplifying the lives of extraordinary Americans and putting my passion for storytelling to good use," according to Deadline. She talked more about her plans for the future and said that she was writing her first book,
How Women Unlock Their Collective Power." After that, the book came out in April 2021. Baldwin has had a lot of success in her work life, but what's going on in her personal life? Well, the former CNN employee seems to be madly in love with her husband, James Fletcher, who is also very interested in politics and telling stories.
Have a Peek at:-
Who is Brooke Baldwin's Husband James Fletcher?
Brooke Baldwin, who is 41 years old, got married to English producer James Fletcher in May 2018. The wedding took place at New York's Liberty Farms. After dating for two years, they got engaged in 2017. It is said that they met at a holiday party. They got along right away, and Baldwin invited him to New Orleans, where she was covering a special for the network on New Year's Eve. Fletcher agreed to go. She posted about the proposal on Instagram, saying, "Back from vacation. We didn't go to Hawaii just to celebrate my birthday. Instead, @jamesfletchernyc asked me to marry him. And I said YES!"
Brooke Baldwin and James Fletcher Are Madly in Love
The U.S. Sun says that James Fletcher and Brooke Baldwin got married in May 2018. Before they got engaged, they dated for a few years. They met at a holiday party. When they first met, it sounds like sparks were flying. Baldwin asked Fletcher to join her in New Orleans for a New Year's Eve show she was hosting, and Fletcher agreed.
Fans can follow the couple's adventures on social media, as Baldwin has posted a few pictures of Fletcher on her Instagram. In a post about their anniversary in May 2022, she showed a few romantic pictures of the two of them, including one from their wedding day. She wrote, "@jamesfletchernyc and I met a little later in life.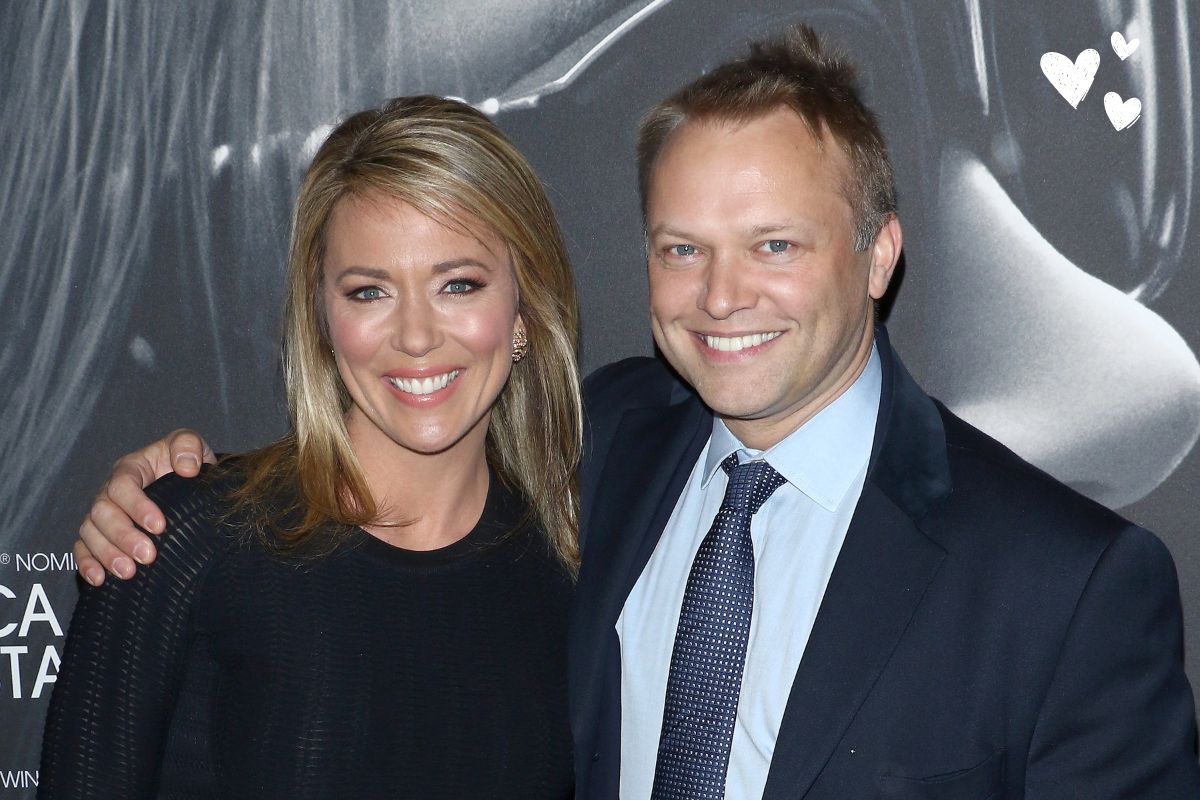 Even though we speak the same language, we are from very different cultures, which is both challenging and enriching." She then talked about his amazing qualities, saying, "He's a James Bond, martini-drinking, world-traveling, loyal, funny, smart, stubborn, "by myself/no fuss," faithful, loving, trench-digging, culinarily gifted, wicked strong kind of guy." Baldwin has several pictures of the two of them traveling together, so there's no doubt about it.
Brooke Baldwin Divorce: Why They Did Get Separate
The New York Post says that Baldwin posted a note on her Instagram account saying,
"After almost five years of marriage, with love and respect, James and I have decided to go our separate ways." She also said, "The years we spent together were some of the most important, defining, and enlightening of my life." I hope only the best for him as he starts this new chapter."
She went on to say, "It's never easy to break up with someone you care about, but that doesn't mean it's always a bad idea." This decision is neither scandalous nor salacious. We are just two people who tried hard to make our relationship work, but in the end, we realized that our individual paths were taking us in different directions, and the best thing for both of us is to respect that."
James Fletcher Directed the Documentary The Accidental President
So, what is it that James Fletcher does for a living? His Instagram bio says that he is the director and producer of the political documentary "The Accidental President," which looks at Donald Trump's 2016 campaign for president. Many of Fletcher's posts on social media sites talked about the movie. In a post in 2020, he linked to a funny video with Jerry Springer.
As he yelled in excitement, "Jerry!" to the camera, Springer, who was sitting right next to him, joked, "Why are you yelling? I'm here right now." Fletcher wrote in the caption,
"I've been making a movie for the past two years, but I can't post the trailer yet. One of our interviewees was kind enough to do what I asked, even though we had just finished a serious interview about politics." Brooke Baldwin, who is married to Fletcher, wrote in the comments to show her support: "Hi husband. I can't wait for you to show this movie to everyone… it's time."
Where is Brooke Baldwin going when she leaves CNN?
Brooke Baldwin told CNN viewers on February 16 that she would be leaving the network. She said she was "so grateful" for their "loyalty and passion" Her future is still not clear, but she said that she has been writing a book for the past two years. She confirmed that she is not "jumping right into" a job and said that she feels "vulnerable."Baldwin is one of CNN's highest-paid journalists. Before he moved to New York City, he worked out of the Atlanta office.
Follow our site  newscatchy.com and get all the latest updates daily.