Why did Tom and Katie break up? Tom Schwartz and Katie Maloney were famous people who were together, but they split up in 2022.
Many people started to look on the Internet to find out why Tom and Katie split up. This article will tell us everything we need to know about Tom Schwartz and Katie Maloney's relationship, as well as why they broke up.
You know which celebrities are still together here we know some news about them which are given below:-
Who Are Tom Schwartz and Katie Maloney?
Tom Schwartz and Katie Maloney are stars of the popular Bravo reality show "Vanderpump Rules," on which they also appear. They first became known because they were on the show. The show follows the lives of the people who work at Lisa Vander pump's restaurant SUR in West Hollywood.
Tom Schwartz owns a restaurant and works in the bar and restaurant business with Tom Sandoval. He is known for being easygoing, and his friends often play jokes and pranks on him. In 2016, he married Katie Maloney, and their relationship was seen as one of the strongest on the show.
On the other hand, Katie Maloney works in public relations and calls herself a "boss-babe" on the show. She is known for having strong opinions, loving fashion and beauty, and helping the other cast members as a friend.
Katie and Tom's relationship has always been a big part of the show, and it has followed their ups and downs over the years. Tom Schwartz and Katie Maloney are known for how dynamic they are as people and how they have dealt with life and love in the public eye.
Why Did Tom And Katie Get Divorced?
Katie announced on Instagram that she and Tom were getting a divorce. She said that they were going in different directions, which was the reason for the split. But when Katie was on the We Met At Acme podcast, she said that she had been unhappy and tired in the relationship for a while. She said that she told Tom how she felt, but he didn't understand. In December 2022, she said on the Papaya Podcast that the divorce was a proud moment for her.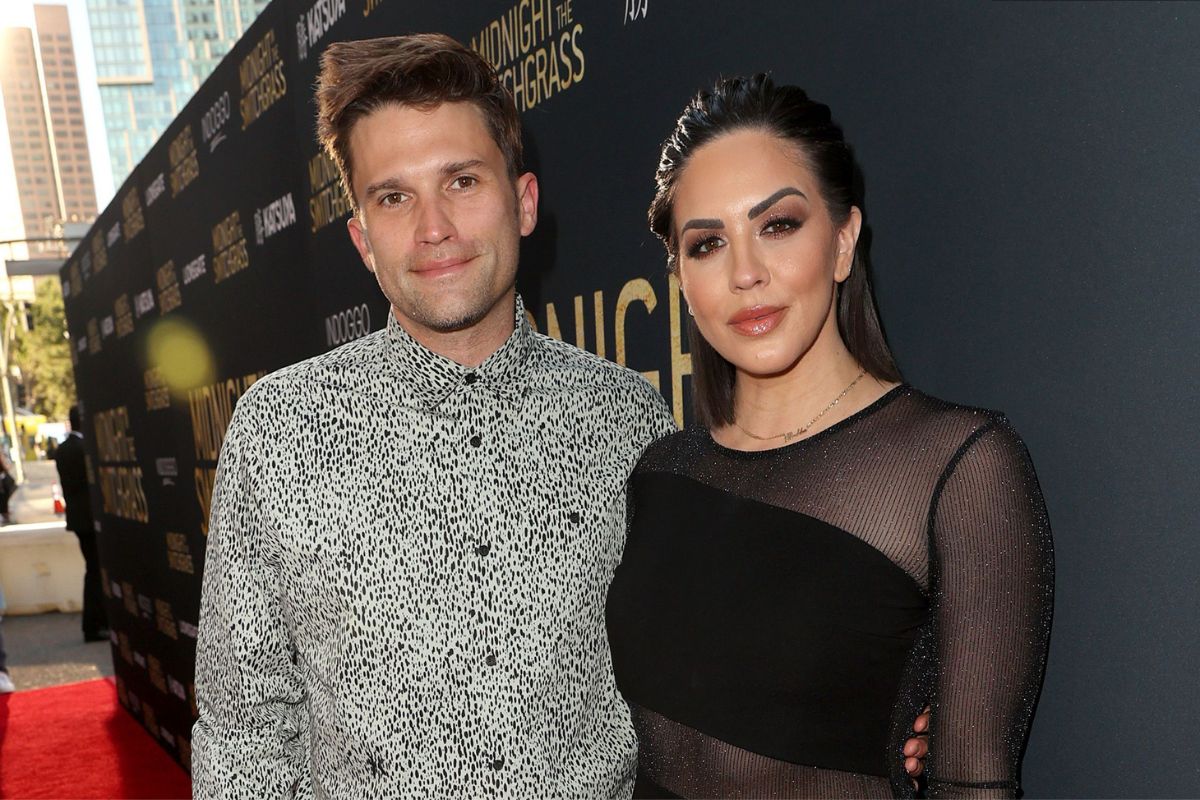 Tom, on the other hand, told US Weekly in an interview that he was having trouble getting used to being single and moving on from his divorce. In an Instagram post, he said that his heart hurt but that he would be okay.
He wasn't the victim, so he wasn't looking for sympathy. From these statements, it's clear that the couple got a divorce because they had emotional and personal differences that they couldn't work out.
Have Tom Schwartz and Katie Maloney Split?
Tom Schwartz and Katie Maloney talked about why they broke up at BravoCon 2022, which happened not long after their divorce was finalized. During a panel discussion with their "Vanderpump Rules" co-stars, the ex-couple talked about how they feel now.
Tom admitted that the breakup had been hard, saying,
"It has been a roller coaster of feelings. I felt like a sad sack of crap for the first few months, and I let myself feel that way." He said that he got "addicted to the sadness" and "turned emo for a while."
Even though Tom had problems, he stressed that he was now doing well. But he said that telling people about the breakup was one of the hardest parts. He told them, "We had accepted it, but it hurt so much to talk about it in public. It was tough."
Katie also talked about why they decided to tell the public about their breakup "I think we kind of had to. Some rumors were going around, but I just wanted to live my truth. So much of our lives had already been shared."
The two people told their followers on social media that they were breaking up. Tom thought about the experience and said,
"How can you put 12 years of love into an Instagram post? I did try."
Relationship between Tom Schwartz and Katie Maloney
Tom Schwartz and Katie Maloney started dating in 2011. Their relationship was shown on the reality TV show "Vanderpump Rules," which follows the lives of the staff at a Los Angeles restaurant. People knew them for how much they loved each other and how strange they were.
Tom and Katie got engaged in 2016, and the next year, they got married in a beautiful ceremony outside. The wedding was shown on the show, so people could watch the couple say their vows and become husband and wife.
Tom and Katie kept going on "Vanderpump Rules" for the next few years, and their relationship stayed strong. People thought they were one of the most stable couples on the show, and they liked seeing how their relationship grew.
But in 2021, there were rumors that the couple wasn't getting along. When asked about the rumors, the couple said that they were "working through things." Katie posted on Instagram in February 2022 that she and her boyfriend were breaking up. In her post, she said that the two were "on different paths," but that they still "deeply admired" each other.
Tom also said on social media that they had broken up and that he still loved Katie a lot. Katie went on the Papaya Podcast in December 2022 and said she was "proud" of herself for ending her marriage to Tom. In an October 2022 interview with US Weekly, Tom said that after the divorce, he was a "hot mess."
The couple's divorce was finalized in 2022, and they recently talked about it at BravoCon 2022. During a panel discussion, they both said that they were doing well and that they had moved on from their relationship. Even though Tom and Katie's marriage is over, fans of "Vanderpump Rules" will always remember them as one of their favorite couples.
If you are interested to read our article follow our site newscatchy.com  and get all the latest updates daily.