Lisa Marie Presley, 52, and her ex-husband Danny Keough, 55, were photographed together for the first time since they reportedly moved in together. The pictures, which were taken on May 7, were taken 10 months after their son Benjamin, who was 27, died by suicide. Lisa, the daughter of the late Elvis Presley, went to the airport with her ex-boyfriend wearing a black Adidas hoodie, black pants, and Ugg boots. She also wore aviator sunglasses with blue lenses and carried a black Chanel bag.
Danny looked just as casual in a navy blue hoodie, green cargo pants, beige sandals with socks, and green cargo pants. Under his blue baseball cap, you could see his salt-and-pepper hair. He wore dark sunglasses and carried a black tote bag. The photos come less than a month after the two, who were married for six years and got divorced in 1994, were thought to have moved in together. The UK newspaper The Sun said that Danny moved into Lisa's home in Los Angeles, where she lives with her 12-year-old twins Finley and Harper Lockwood from a previous marriage.
In 2020, when their son Ben killed himself, the tragedy brought the two people together. Lisa Marie's rep, Roger Widynowski, told HollywoodLife at the time, "[Lisa Marie] is completely heartbroken, inconsolable, and beyond devastated, but she is trying to be strong for her twins, who are 11 years old, and her oldest daughter, Riley Keough." She was crazy about him. He was her greatest love."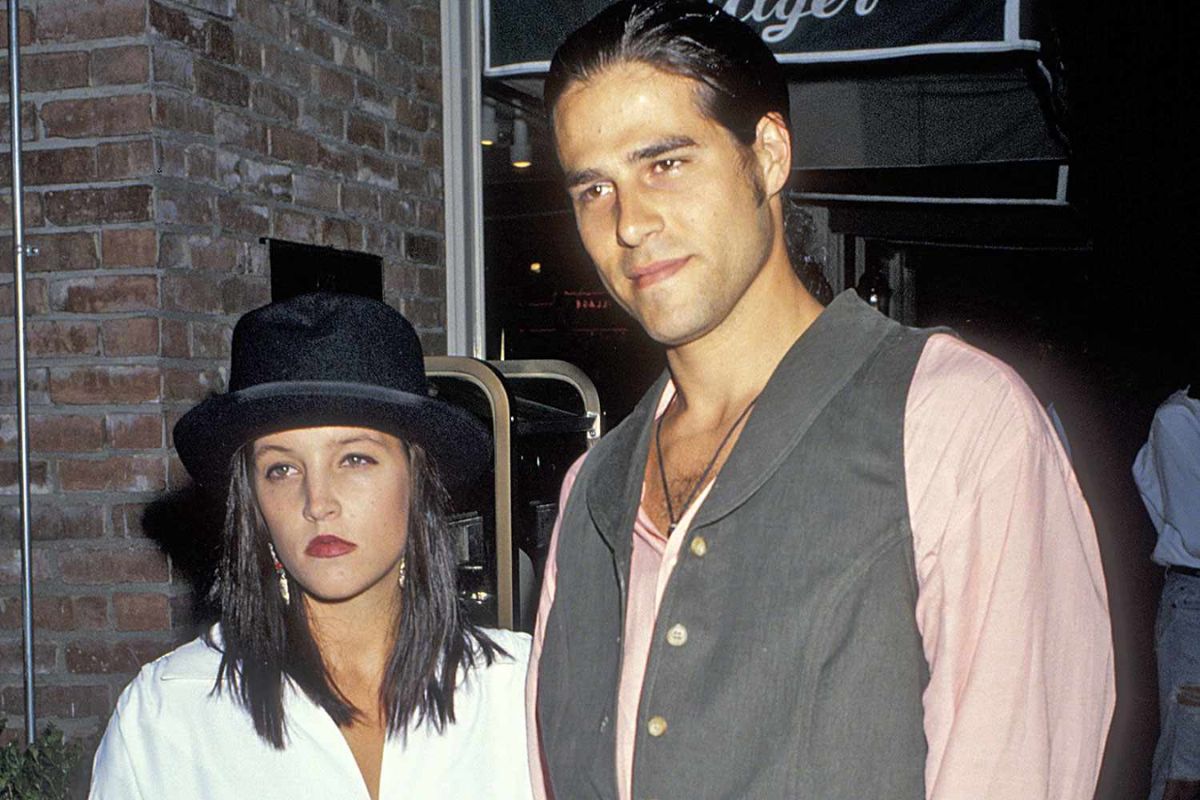 Sources told The Sun that Danny and Lisa Marie were comforting each other as they mourned a loss that couldn't be replaced. "Danny has moved around a lot in the past, but he came back right away to be by Lisa's side after Ben's death," a source said, adding that there was nothing romantic about the situation. "They moved into a new house with family in Calabasas and have been grieving together."
Read Also:-
Her marriage to Michael Jackson in 1994
Lisa Marie met Michael Jackson for the first time when she was only 7 years old, in 1975. However, they didn't become "adult friends" until 1992. Michael Jackson and Lisa Marie Presley got married in 1994, just 20 days after Lisa Marie Presley got divorced from her first husband, Danny Keogh. The marriage only lasted two years, and there were many problems, including claims that Michael Jackson had hurt children.
Lisa Marie told Rolling Stone in 2003 that when she first met Michael as an adult, "He immediately went into this whole explanation of what he knew people thought of him and what the truth was."She told him that she totally believed what he said. "You fall for the "You poor, misunderstood person, you…" trap." I'm easy to please."I believed him because he was so convincing. For some reason, I just accepted everything he said."Jordan Chandler sued Michael Jackson for sexual abuse one year before Lisa Marie and Michael Jackson got married.
If you are interested to read our article follow our site newscatchy.com  and get all the latest updates daily.